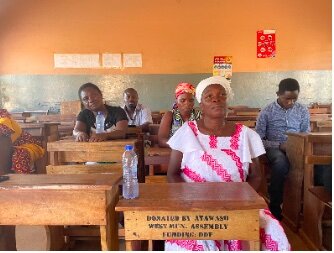 Dear GEC community,
Thank you for your continued support of our projects- including the Parent Micgrogrant Initiative, which helps enrolled GEC families receive start-up funding or ongoing support in the form of micro-grants, to be used to start or grow a family busines and contribute to our whole-family and whole-child approach for creating long-term change.
As part of the initiative we also offer consistent guidance to parents and families on money management, especially in regards to GEC funding. As valued donors, we want to share some updates on our project!
In April 2022, GEC and Matie Masie's parent meeting was held on April 10th at the University Staff Village Basic School. The meeting included the topics of unpacking your child's goals, money management, and practical ways to manage your money. To start, our team member Derrick discussed with the parents how they can help unpack their children's goals. Derrick shared that it is helpful to children for parents to be transparent and welcoming with them when discussing financial plans. It is important for parents and students to have honest conversations about their goals and for parents to be able to navigate conversations and reconcile conflict if their students' goals do not align with the goals/dreams that they may have had for their children. Tunde Novieku, a Matie Masie Board member, led the money management session. Tunde is a Nigerian of Ghanaian parentage, a Human Resources professional with 5 years of experience managing small, medium and large teams. He asked the parents: What would you do when given a million cedis? Parents said they would invest and venture in a business, or use it to relocate their businesses. Tunde applauded all the parents for the magnificent ideas on how to use the money. He then asked a follow up question: since they don't have the one million, what do they do with the little they have? This opened the conversation to being that money management, in simple terms, means not using money for things you don't need.
The next speaker, Simi Olabisi, led the third section on practical ways to manage money. Simi is an accountant with 10 years' experience in audit and accounting within the nonprofit and public accounting industry. She currently works as the U.S. Controller for Educate!, a U.S. based but Africa focused nonprofit. Simi shed more light on investment to the parents. She shared that it is of importance to save at specific banks; banks that are not operated by political party leaders. This is because some of the parents had their monies seized in banks due to change in government. She also advised not to use business money for personal expenses, to set monthly goals, and explained how to budget and track your expenses.
The parents were very happy about the meeting. They were asking when the next meeting would be scheduled so they can share updates and receive updates on their businesses' progress.
We hope sharing our work with families in Ghana can shine some light in a world that feels very dark at the moment. With a devastatig war in Ukraine, a war on bodily autonomy, and a war on gun reform (for many of our loved ones' safety) all happening at once, we understand it is difficult to find time to see and applaud the small successes. Given the fact that so many are in need, and we are still undergoing a global pandemic, we so deeply appreciate your committment to us as a small organization. We would not be able to continue the work we do withour your support, and for that, we are grateful. We hope you can all find small moments of peace and joy this weekend.
In community,
Nikki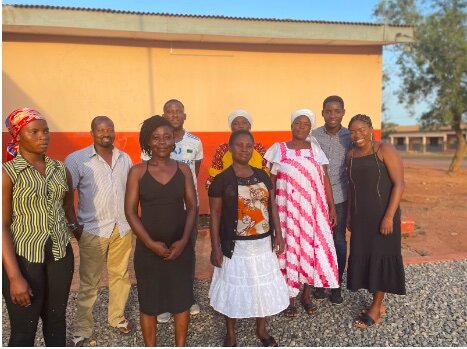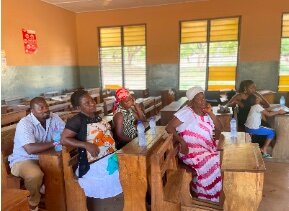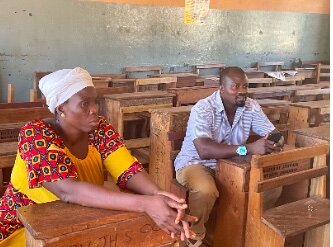 Links: