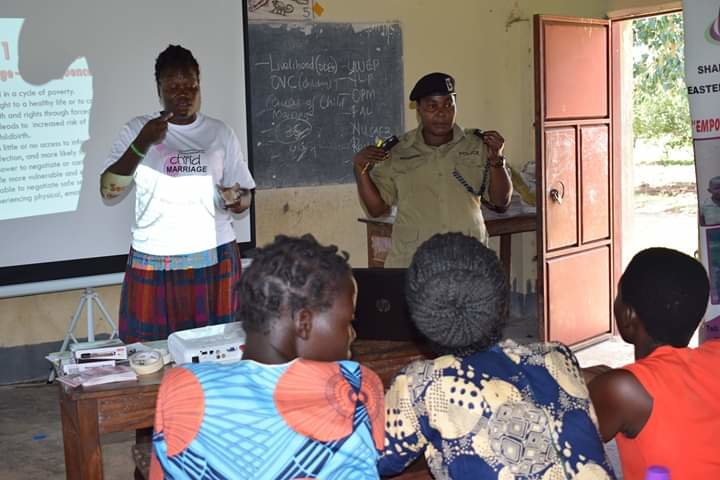 With anticipated increases in levels of gender-based violence (GBV) in connection with COVID-19 related restrictions and the corresponding lack of GBV services and ability of victims to access those services, SCOEN is to launch a large scale door to door awareness campaign to increase community awareness of rights, legal remedies and available services in cases of GBV
Prior to beginning the campaign, we intend to facilitat training for 22 volunteers on GBV including types of violence, available legal remedies and support services for victims and COVID-19 including transmission, prevention, and procedures to follow when conducting outreach to ensure the safety of all volunteers and community members.
In July,SCOEN staff and volunteers will begin conducting two door to door campaigns per week. During each campaign, volunteers split into p airs for safety reasons and systematically engaged community members on a in camps, single street, either in their homes, shops, stalls or on the street, before moving to the next street for the refugee hosting communities. When engaging with community members, volunteers introduce the purpose of the campaign and share information regarding COVID-19, GBV, legal rights, remedies and available support services. Volunteers also engaged community members regarding the lack of post-rape medical care in the community and invite community members to sign the petition for these services. Lastly, Volunteers answer any questions and distribute printed materials with relevant information and contact details. At the end of each day, volunteers will debrief with SCOEN staff regarding any challenges encountered that day or any new questions which emerged.
This plan will be possible when the funds allow, so far $475 raised of $10,000 goal we can not do this with out generous people like you.
The SCOEN team believes no one woman deserves to be violated and that attending to each single case helps us build a culture that respects women's right to safety. We thank all our supporters for sharing your gifts with us. Together we will achieve Gender Equality!