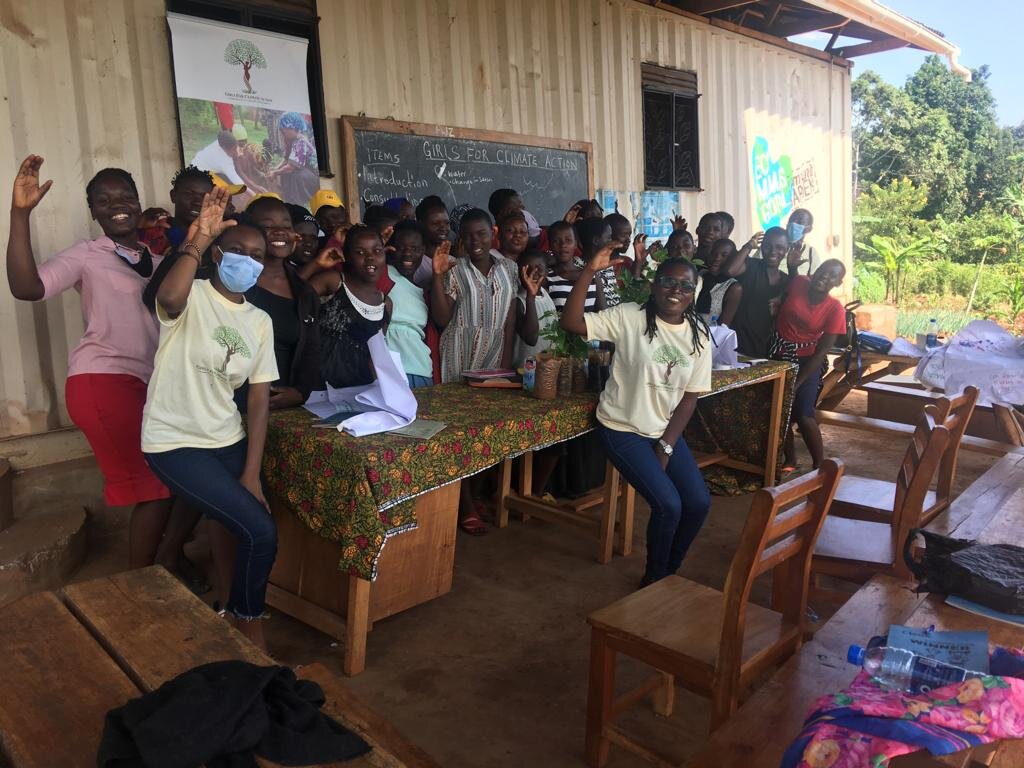 Girls 4 Climate Nursery Project Report (2021)
Workshops were carried out in Mpumudde, Mafubira, Walukuba, Bugembe, and Namulesa in late 2021. The Namulesa training involved community members from Life Ministries who received trees and learned about the health benefits of plants such as Moringa, Jackfruit, and others, led by local captain Judith. The Mpumudde, Walukuba, Bugembe and Mafubira workshops combined included 50 young people.
In Mafubira a two-day training was carried out with local youth to serve as climate captains. This involved sharing the main concepts and challenges of climate change, eco-mapping and space for youth to share some of the challenges and solutions seen at the local level.
Jinja Youth Tree Nursery
On receiving donations through GlobalGiving, the core team met to decide how to progress with plans for a youth-led tree nursery in the Jinja area. It was agreed to buy an area of land.
While the specific tract of land has not been decided upon, a preliminary budget for 7,000 seedlings was made (not including the land). Of the 16,489,340 ugx raised on GlobalGiving and received as direct transaction to our bank account, 40,250 ugx was deducted as bank charges and the rest of the amount will be spent as follows; 12 m ugx will go to purchasing land, while 4 m will be saved for the nursery itself.
Goals for 2022
We plan to purchase land to establish our Youth Tree Nursery and establish more tree nurseries with local youth.
We plan to distribute and plant 10,000 fruit tree seedlings around schools and communities
The team are also partnering with several local educators, such as EcoMamas and PEACE, raising the number of youth involved in climate action education and solutions. We are keen to train more climate captains - youth who will be able to educate and take actions at the grassroots level.