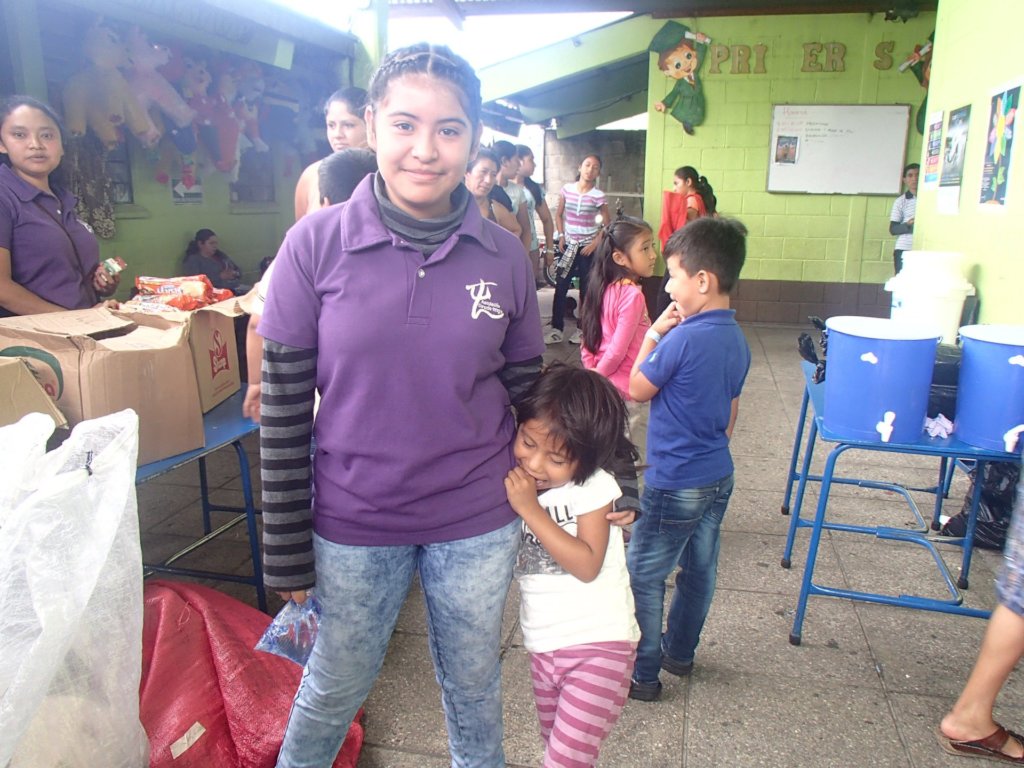 The goal of the Integral Heart Family is to give educational and emotional support to those most in need and who otherwise would not have access to such necessities. But education, without values and morals, aren´t enough for us. This is why today we want to share with all of you the story of Saida.
Saida and her family have been an important part of our foundation since 2010. At the time they were living a very difficult situation, both financially and emotionally. One day Mick and I (Debora) went to visit them at their home and brought Teddy bears for the kids, Saida was 5 and Jose 3. This, for us this was a nice gesture, we didn´t really know that they didn´t have any and that these toys were going to be their board of salvation at times of anxiety, and even domestic violence.
In June of this year, Saida turned 13. Also in June of this year the local volcano, Fuego, erupted. This tragedy killed hundreds of people and left thousands without homes or livelihoods. These families, who lost all their belongings, moved to shelters. As part of the outpouring of support, we were in a position to help them on weekly basis bringing them the basics as they awaited relocations to temporary housing.
Saida has been very involved in our work as her mom is today our social worker and school director. Saida helped us in putting together all the items we send to the shelter we are aiding each week. But in the back of her head she always had the children who lost everything, including their toys.
So for her birthday this year she decided that she didn´t want any gifts, cakes or a party. She remembered when she was a little girl, and life was more difficult for her, how she loved to have that little Teddy bear we gave to her. She would hug it and it became her friend, she felt protected and more comfortable when she could have her arms tightly wrapped around it. That is when she thought that all the kids in the shelter should have one toy each.
She asked all of us for money as her birthday gift, went personally to buy the toys as well as cookies and juices, and delivered them, with help of our staff, to all the kids of the shelter. Even some older women came to ask for some toys for themselves. In her own words, and with tears in her eyes, this was her best birthday ever, one that she will never forget.
We are very proud of her, we couldn´t be prouder. But we also are very proud of our donors who trusted us enough to support our work and make these stories of loving kindness possible. She is a great example of what can be done with a little support and love.
Thank you very much for being part of the family,
With all our love,
The Integral Family in Guatemala.