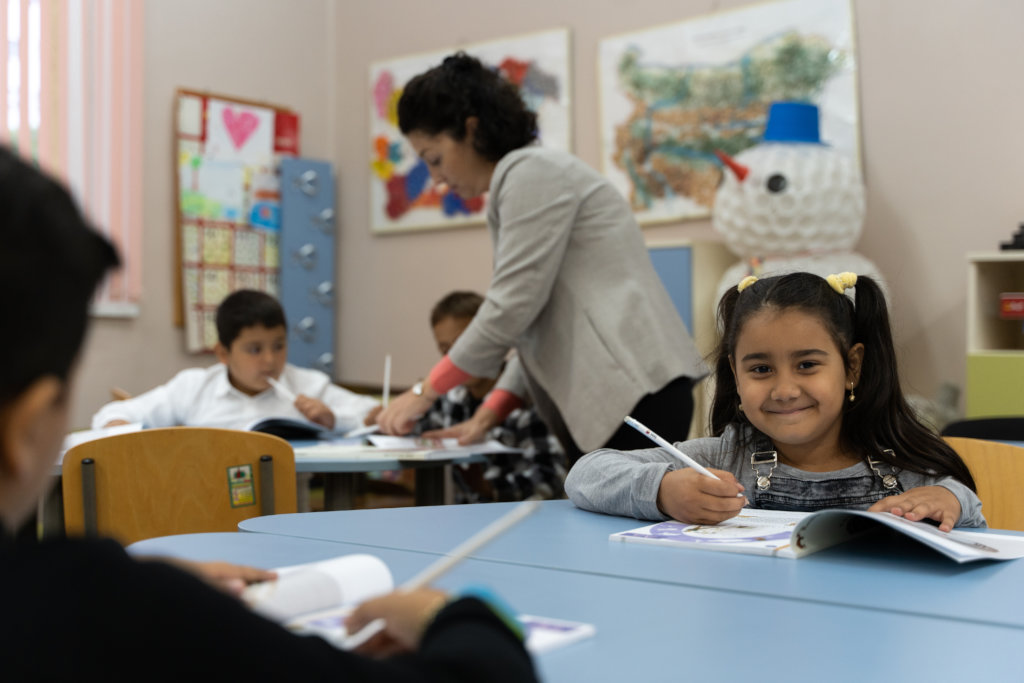 More than 600 students from across the country and abroad joined the 2021 Summer Academy of Teach For Bulgaria!
The main goal of the academy has always been to provide quality summer activities for students, to increase their motivation to learn and to improve their preparation for the subjects studied during the school year. Due to the COVID-19 pandemic, special attention was paid to catching up the knowledge acquired during distance and online learning and preparing for the next school year.
The teachers at the Academy
The classes during the Academy are led by the new motivated teachers in the program "New Way to Teaching" of Teach For Bulgaria. This year they are 93. They taught in different disciplines and have a variety of previous professional experience. The activities in the Summer Academy are designed to encourage engagement on behalf of the students, to stimulate their curiosity through project work and to develop their knowledge and skills.
Strong emphasis during this year's Summer Academy was the development of social-emotional skills and emotional intelligence in addition to progressing academically.
During the academy for the first time this year, parents had the opportunity to choose whether to enroll their children in the grade they were currently graduating or the grade they were supposed to start studying during the upcoming school year. In this way, students could put more emphasis on filling in gaps from this school year or preparing for the next.
This Summer Academy was held for the 11th consecutive year free of charge for parents and students thanks to a number of partners and individual and corporate donors including your generous support! This allows all students, regardless of their socioeconomic status and background, to benefit from joining the Academy.
We hope you will continue to believe in our cause for providing quality education for every child in Bulgaria and you will consider upgrading your support today.
You can either upgrade your regular donation by 10$ today or if you are a one-time donor, you can consider making another donation in support of our cause.
Thank you once again!
Sincerely yours,
Teach For Bulgaria team