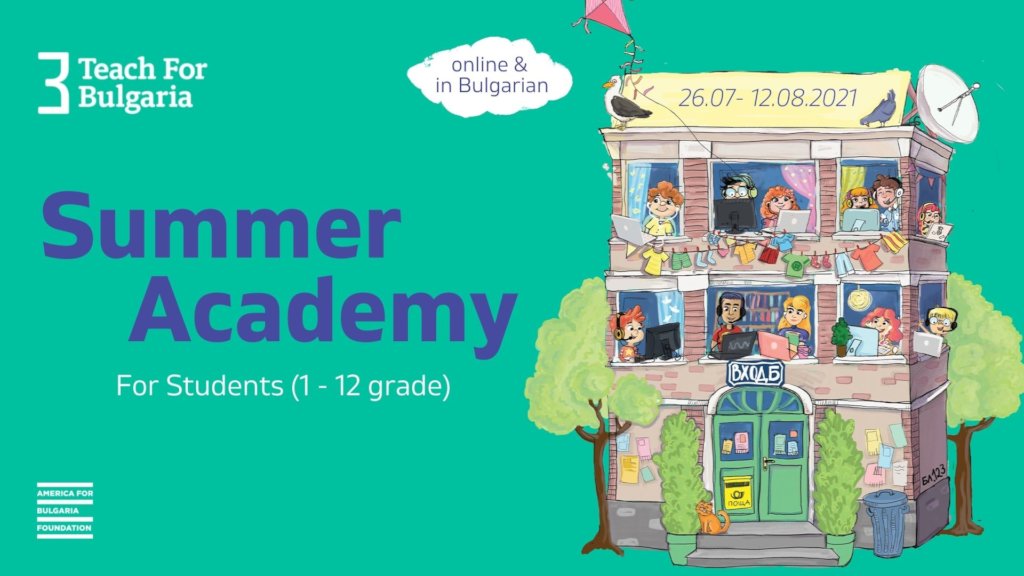 Dear supporters,
Thank you for supporting our free Summer Academy which is taking place this summer for an 11th consecutive year!
As we are busy planning and preparing for it, we wanted to share with you that for the second time the Summer Academy will take place online. We all went through the last year when we had to adjust our routines, roles and habits to the 'new normal' and get used to working and studying online, however, we believe this virtual format has its benefits and they should not go unnoticed. Apart from being able to ensure the safety of our teachers and students, the virtual Summer Academy allows us to reach many more students in all parts of the country, including some students abroad.
We have talked a lot about the inspiring teachers that get to take part in the academy each year and learn and practice their teaching methods. However, today we would like to focus on the benefits of organising summer activities.
According to many international studies students lose their rhythm and motivation for studying the most during the summer break. As the last school year was very turbulent and uncertain, activities like the Summer Academy can be beneficial for catching up with the school material and regaining motivation for the new school year. This can also make the first few months of the new school year easier for both students and teachers.
At the Summer Academy this year we will be organising special activities and clubs by interest which are done outside of the classroom hours and can include students from different grades doing something they love together. This is also done with the aim of developing students' communication and socio-emotional skills through their interests and hobbies.
We believe that the Summer Academy is also beneficial for the teachers in terms of their motivation for work from September onwards. This time spent with the students during the summer months allows the teachers to work within a program that they have designed themselves and believe is the most beneficial for their students. This gives them agency and allows them to get to know the students better and see the results of their work with them. This can increase their motivation and the pleasure they take from their work, makng them feel satisfied and happy.
If you would like for your kid to attend the Summer Academy or are thinking of someone else who might be interested to join follow the links for more information and registration.
We cannot wait for this year's Summer Academy to begin and to be able to share stories and experiences from it with you!
With sincere gratitude,
Teach For Bulgaria team
Links: