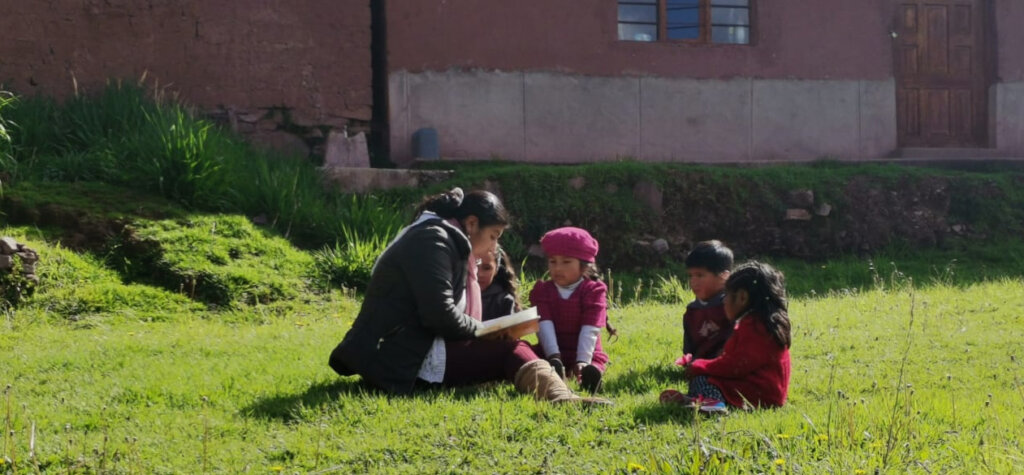 Covid-19 Update
Since the Pagina en La Puerta library has been closed for the last two years due to Covid-19 restrictions, we've been thinking how we can best move forward with this project. The government has been consistently relaxing restrictions over the last few months and it looked like schools were likely to open again in March. However, just this week, new restrictions are coming into place to try to combat the spread of the Omicron variant. In this current climate, we still don't think that opening the library is the most sensible option, due to the very small size of the space.
Taking Books Further Afield
Globalteer's education initiative based southeast of Cusco, Picaflor House, is starting an education outreach project this quarter, to offer support to children in the rural villages surrounding Cusco. These children have been even more affected by the school closures than those in urban areas, as they are even less likely to have access to computing devices, printers and internet at home. As a result, children who live in rural villages have fallen further behind than their peers who live in the city.
In December, Globalteer purchased a vehicle and employed a project coordinator – Lucho (who is also in charge of the animal welfare project as well) – in order to start a Mobile Library. This initiative started on January 3rd and is taking books, qualified teachers, and other learning resources to rural villages to help the children to catch up academically and expand their horizons. Where does La Pagina en La Puerta come into this? Well, we will be making use of the library's fabulous collection of books, to spread the joy of reading and learning to children that don't otherwise have access to books.
The goals of this project aren't changing, but its reach certainly is! Through the mobile library, we will now be helping over 200 children on a weekly basis, ensuring they get educational support and access to books – in their own villages – for 3 extra hours a week!