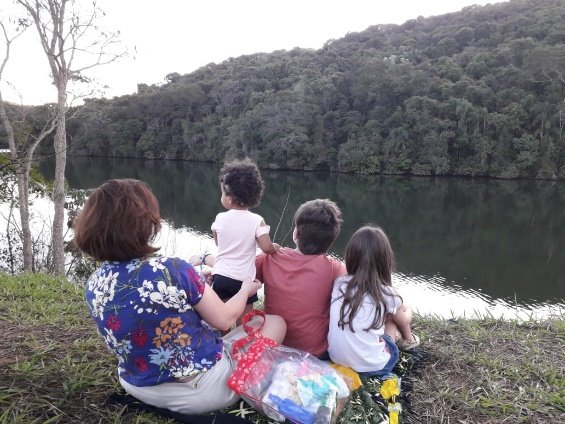 Dear donor,
The Foster Family Service at Instituto Fazendo História began the year with a major change. As a result of the agreement with the city of São Paulo, we increased our team to serve a larger number of children in the city.
We know that the gains for children in foster families are immeasurable, but there are also benefits for society as a whole. Investing in early childhood is investing in a better future. Therefore, we have an urgent need to raise awareness and disseminate the culture of Foster Family throughout Brazil. That is why we work to reduce the institutionalization of babies and young children in the country. Since then, we have 54 children in foster family, published a guide to help other foster family programs and held seminars with the entire São Paulo network to multiply our work methodology.
Even with the Covid 19 pandemic and the need for social isolation, we continue with the execution of all the planned actions, building new strategies to guarantee the continuity of the work. We are currently with 14 children in foster family and we have started online training for new foster families.
Despite all the difficulties that the current moment presents, we remain strong, learning new ways to carry out our work in the best possible way and thus guarantee quality care for all children who need foster care.
Finally, we would like to share the testimony of a father accompanied by our work during the process of the youngest daughter while in Foster Family.
"When my daughter was taken in, I was very angry, I didn't understand what was happening,I felt like disappearing when I was alone.Today I understand that the best thing that happened in 2019 was that she was with a foster family at that time. The Fazendo Historia team doesn't just take care of my baby ( in foster family), but take care of me and my son and so I am getting stronger to take care of myself and my children again,my life is changing and now I am no longer alone." Gustavo, Andry´s father
Thank you for supporting us to bring joy in their lifes