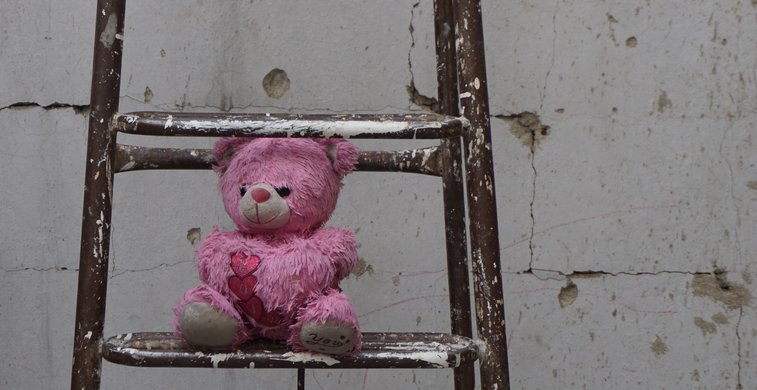 The Syrian war is in its eleventh year. Living conditions remain catastrophic. According to the UN, 6.7 million people are displaced within the country. The humanitarian situation in Syria continued to deteriorate in 2021. 13.4 million people are in need of humanitarian assistance. This represents an increase of more than 2 million people in need of assistance (up 21%) compared to the previous year.
Aid measures
By creating income opportunities, the project makes an important contribution to food security. 60 people without vocational training are trained as seamstresses for eight months in a sewing center. In the first six months, they learn various patterns and sewing techniques, and in two additional months they are trained in important professional and business skills. A total of 14,000 winter jackets, 60,000 face masks and 2,500 sets of children's clothes are sewn and distributed to children and adults in camps or collective shelters. Subsequently, 40 dedicated beneficiaries will receive startup kits to either start their own business or equip their workplace in an existing textile factory. The beneficiaries are able to build a new livelihood with the training they acquire, while at the same time the clothing produced supports winter relief efforts for children in need.
Another project component provides vital humanitarian aid through cash-for-work: 180 men repair water channels and rehabilitate disused pipes. In return, they receive around 116 euros a month and are able to cover vital needs. In addition, 200 farmers benefit from the canal repairs. More than 1,100 women are also taking part in the cash-for-work program: they knit 2,800 sets of clothing at home and also receive 116 euros a month for this. In the first month, gloves, scarves and hats are knitted. In the second and third months, sweaters are knitted. The clothing is distributed to needy children and makes a further contribution to winter aid.
Complementing this, the project sponsors a community center and creates more shelter for those with special needs through community-based approaches. In addition to awareness-raising educational sessions, psychosocial assistance is also provided. For example, more than 270 group sessions and more than 100 individual sessions on psychosocial help are offered. More than 1,800 children can be cared for at the community center during the project period and sensitized to important topics such as hygiene, non-violent problem solving in a child-friendly manner or receive psychosocial support. The community center's services also include a mobile team that reaches a further 660 needy people in very remote areas.
Thank you very much for your continuous support of the People in and around Syria.
Yours, Michael Tuerk