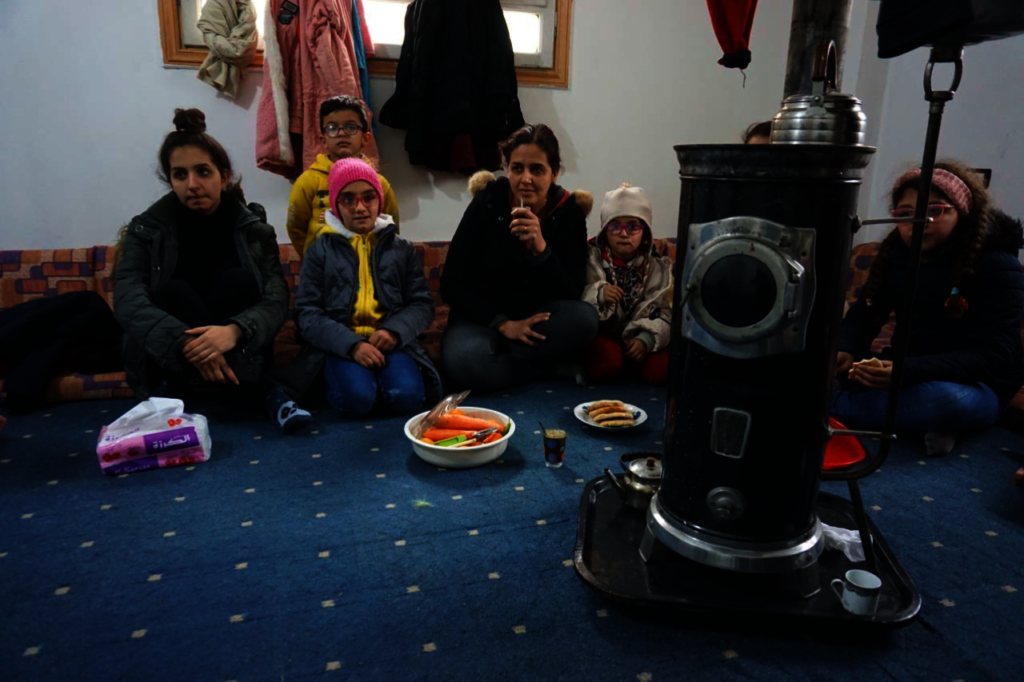 Elham lives with her grown up son Najib and his family again in their home village Ad Dweir, near Homs. Before the war she had two cows and produced milk and cheese for the local market. But then they lost everything. Only some heavy doors remained in their house because they were useless as firewood. With the support of Diakonie Katastrophenhilfe, the apartment was made more secure and habitable again: Windows and doors were replaced, the floors were tiled, a sink and above all a water tank were installed.
Elham is still unemployed, so she is planting the small piece of land next to her house. But she is open-minded and tries hard to find employment and to build up new qualifications. As soon as possible she wants to be able to earn her own living again: "All women here in the village should be given the opportunity to work and feed their families. When asked what returning to her village means to her, she stresses that she likes village life - the people, the farming, the animals. "I always want to have a house full of people and welcome everyone into my home." This wish did not remain a dream for Elham. Already today neighbors come again and again to visit and sit together with Elham around the small, warming stove.
In the tenth year of the Syrian crisis, the humanitarian situation in many regions remains poor. Both IDPs and host communities lack basic necessities such as food, clean water and health care.
Together with our partners we strengthen needy families. 500 women can participate in the Cash for Work program and knit winter clothing such as gloves, caps and scarves. In this way, 2,000 school children will have warming clothes and the women will have an income in the coming winter.
In order to give those affected a protective shelter, we are rehabilitating more than 100 housing units. For example, doors, windows and walls are being installed. In addition, water pipes and sanitary facilities will be installed.
We support 200 newly displaced families with cash aid. This enables them to cover basic and vital needs.
Thank you so much for your donation. Only with this support we can continue the activities in Syria and the surounding countries. Together we can bulid a better future for the perople in this region!
Yours
Michael Tuerk