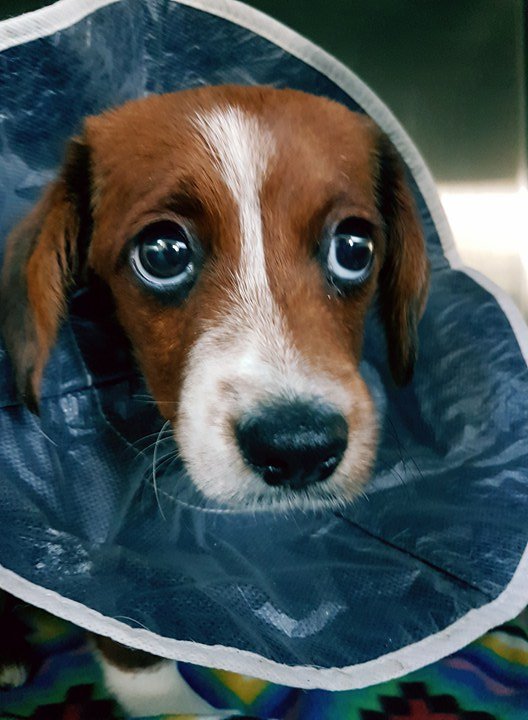 Veterinary care, compassion, and food all need providing to insure the best outcomes for the animals we treat.
We have hundreds of patients that come to our Homeless Animals Hospital Program located in Bucharest area and in Craiova. At the Center of Hope, Bucharest and Family Vet clinic, Craiova, our team of vets and techs provide the excellent veterinary services for the most needy animals, but these animals all need food to insure a healthy recovery.
Some animals stay with us for long periods of time due to serious injuries. High quality nutrition brings them back from malnutrition as well as healing their broken little bodies.
Some recent examples are Chocolate, Mia, and Mollie and Cleo.
Chocolate was brought to us with a diaphragmatic hernia and a leg broken in two places. Immediate surgery was needed to save him from suffocating from the hernia as his organs were pressing on his lungs. This little sweetheart received all his treatments thanks to our donors, and is now happy, eating, and regaining his strength.
Please see his videos here:
https://www.youtube.com/watch?v=ZiFf-2JdO9w
https://www.youtube.com/watch?v=x0HwNBtP90I
Mia was a feral cat living on the streets. She was hit by a car and brought into our Homeless Animals Hospital Program for free treatment, thanks to our donors. She too had to have immediate live saving surgery from a diaphragmatic hernia that was pressing on her lungs. She also had to have one leg amputated and another needed surgery for a bad break. She is now resting comfortably and eating wonderful nourishing food, a far cry from what she lived on during her time on the streets:
https://www.youtube.com/watch?v=3R6KQaEYw5E
Meet Mollie and Cleo. Rescued as abandoned infant kittens off the streets by our vet tech Anda. These two little ones were bottle fed at our Center of Hope in Bucharest until they were strong enough to eat on their own. Now look at these little ones eat! :
https://www.youtube.com/watch?v=v2LzX2LsG40
I hope you will continue to support our wonderful work for the Romanian animals with support for their food. Please share and invite your friends and colleagues if you can. Thank you. The animals in Romania say THANK YOU!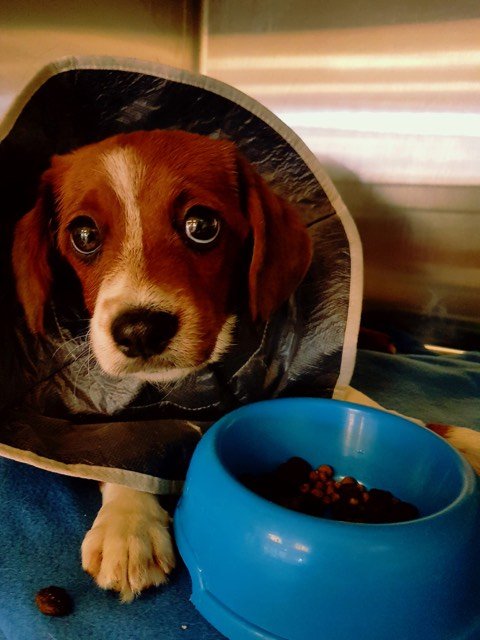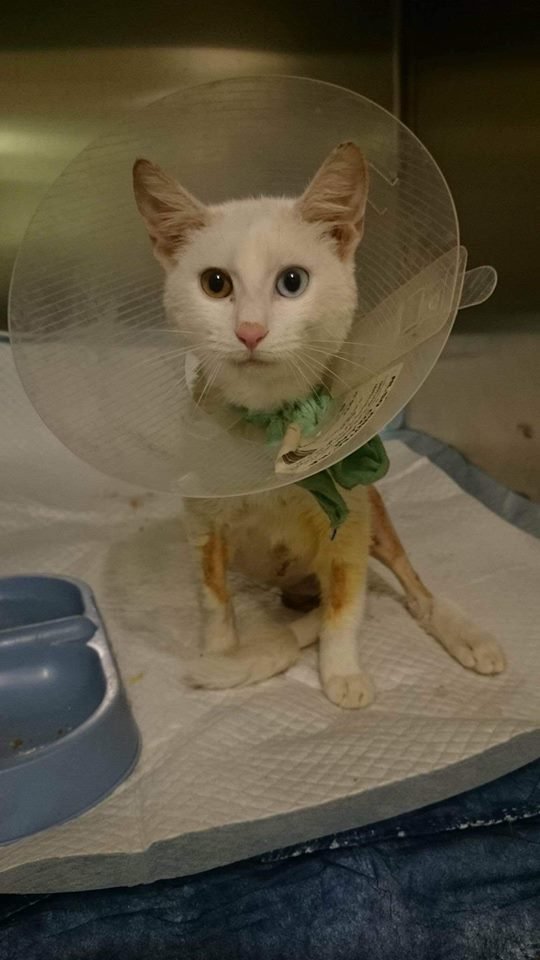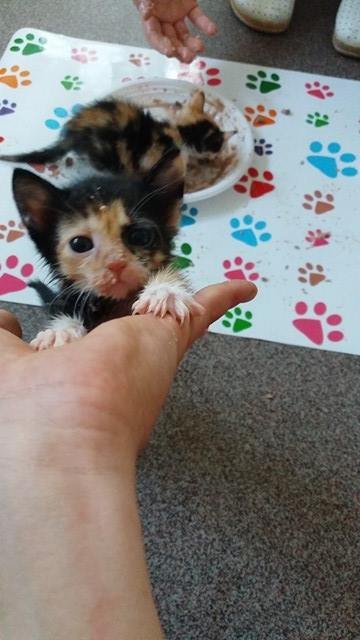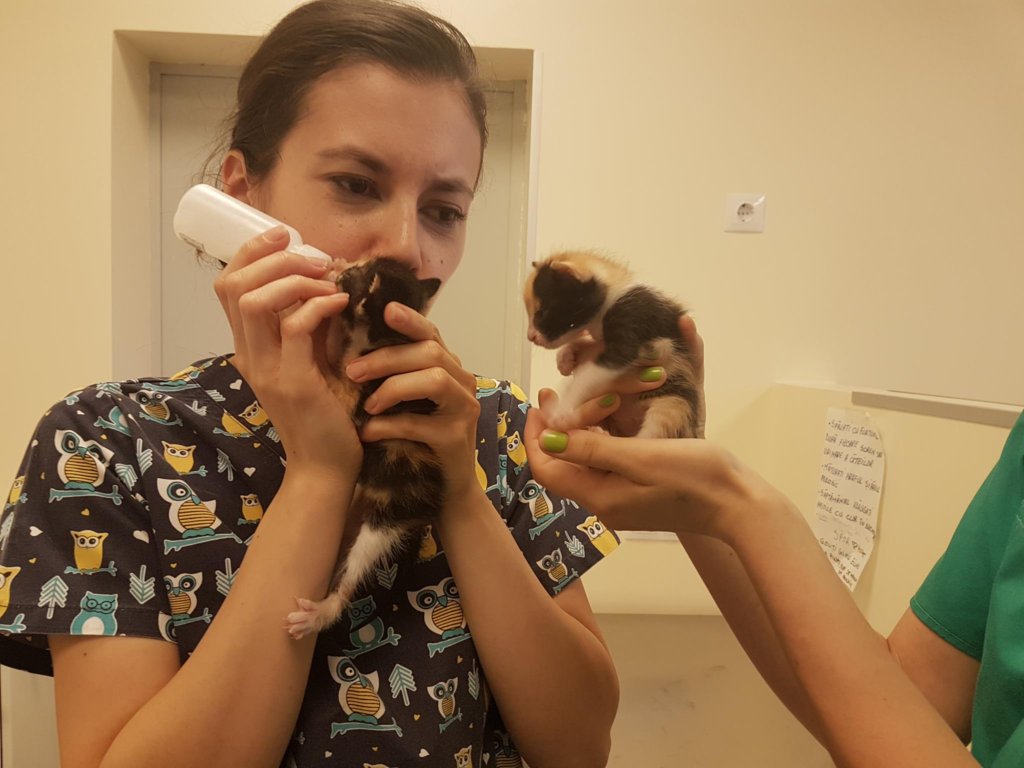 Links: