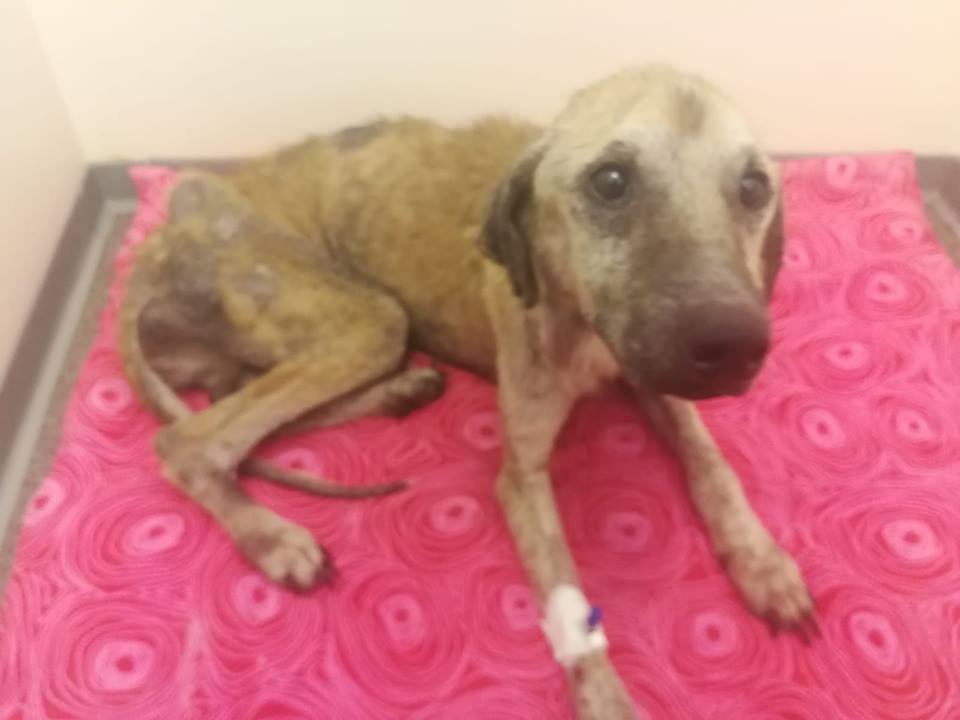 Hello Everyone and Seasons Greetings to You!
We would like to share an update about Julyano, the starving stray that our vet team picked up from the side of the road, who was a subject of our last report.
Julyano has blossomed! With the help of great nutrition and love, he is healthy and.......ready to be adopted to his new home in the UK!
Julyano had a severe injury to his back and leg. His leg needed amputation, and his back just needed some time to heal. He had mange and was extremely anemic when found. Months of care have given him his health back. Thanks to your support, we have been able to provide him and so many others in our care with the highest quality food. Thank you!
The Center of Hope was visited by Rhodes to Safety UK Director Kerry who held a 2 day seminar on first aid procedures. The star of the show was Julyano, who was the model "patient" as Kerry showed emergency care procedures to rescuers, shelter workers, and caregivers who attended the seminars.
In our photos you will notice the lovely Kelly, who is a vet nurse from the UK that came to work at the Center of Hope for a few months and fell in love with Julyano. Kelly will be his forever mum as she is adopting him on December 15.
A rags to riches story for Julyano....and so very deserved.
We hope you have a lovely Holiday Season and wish you a Fabulous 2019. Thank you with all our animals hearts for your donations that help them to survive and thrive.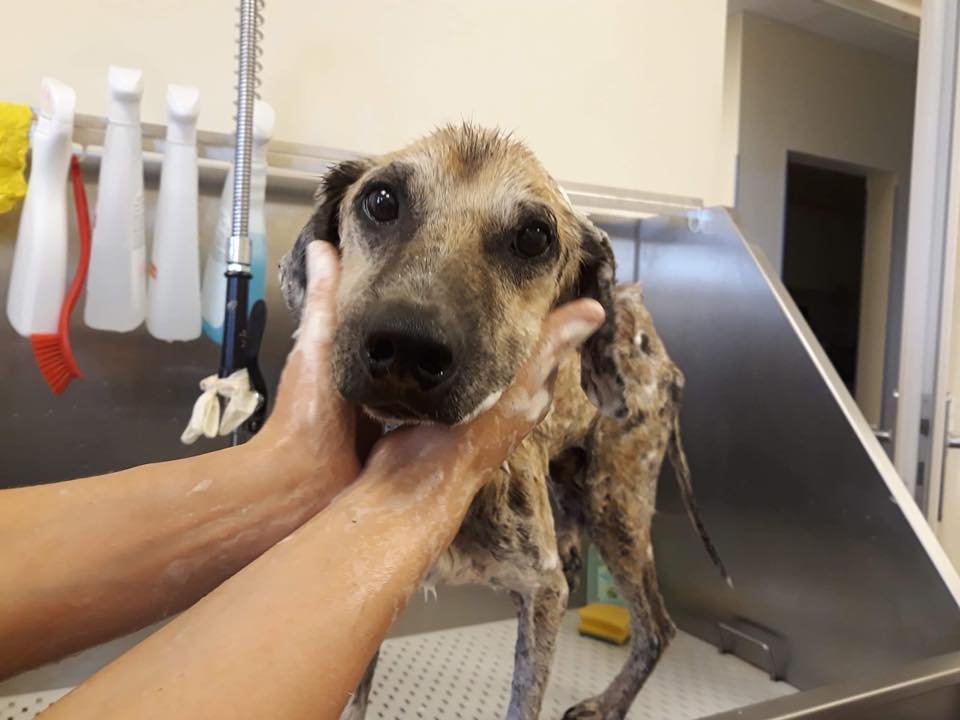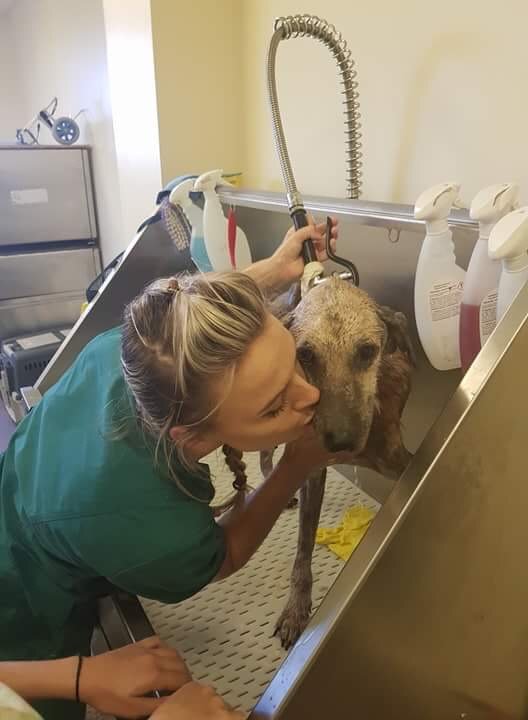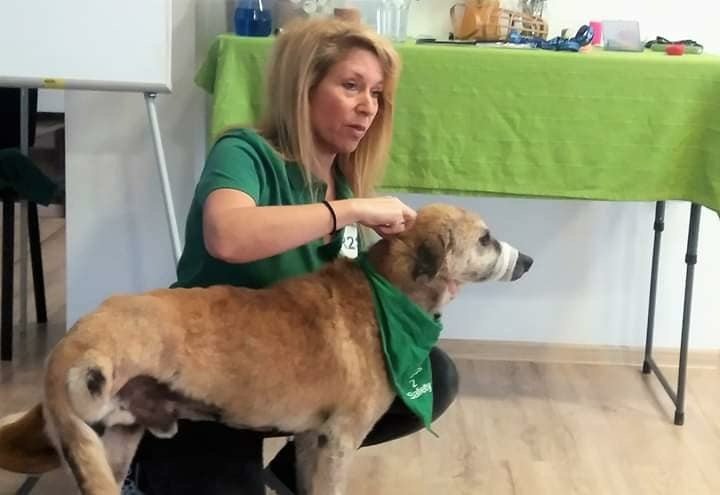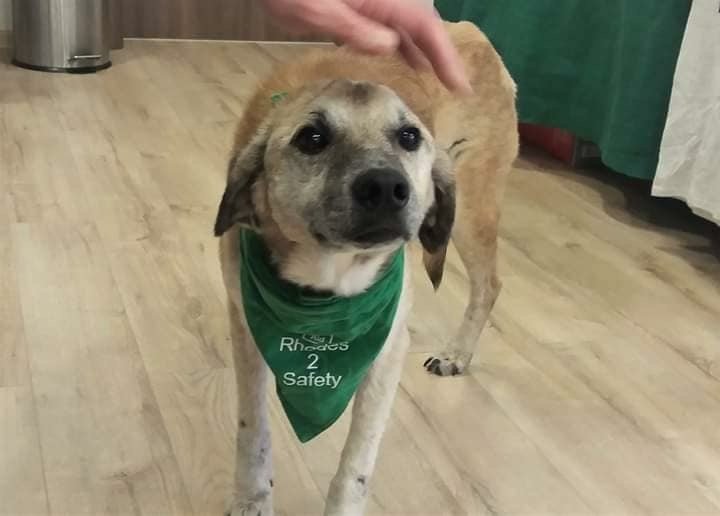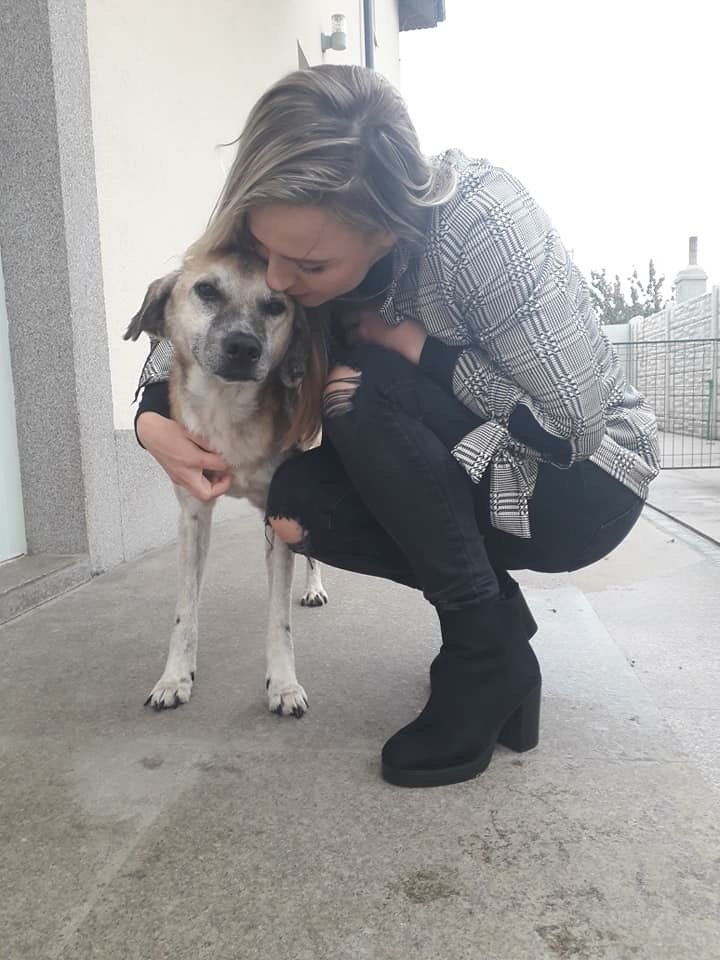 Links: