Project Report

| Mar 11, 2019
Big thank you dear friends of GG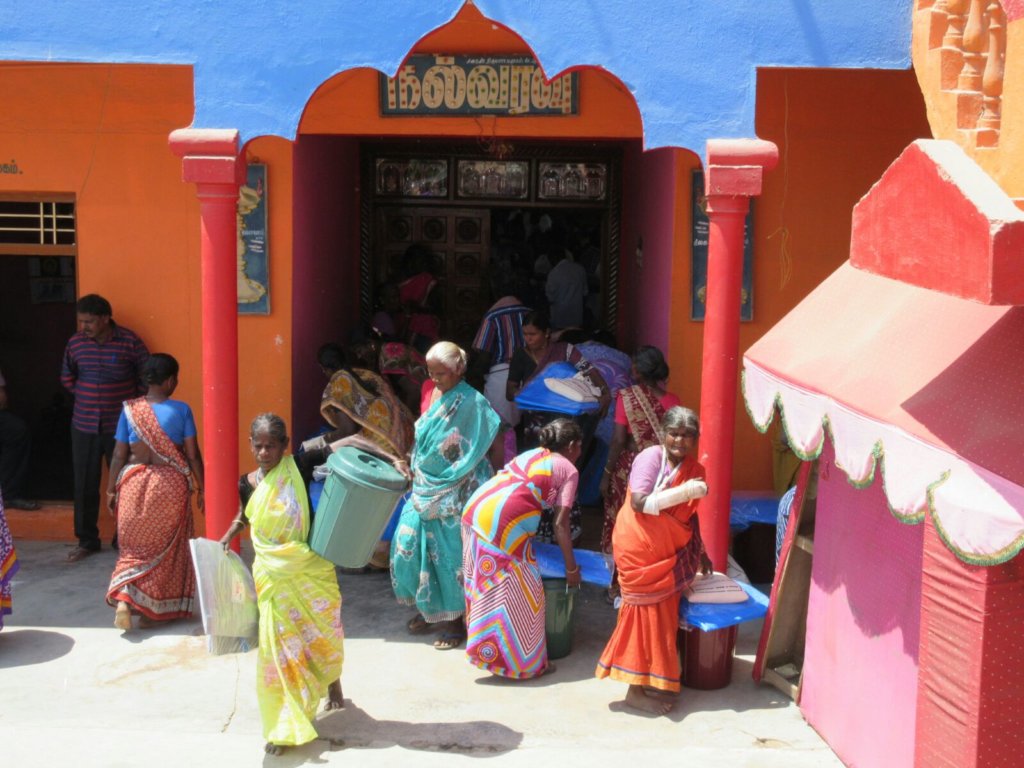 It was indeed a massive devastation in Cuddalore District when torrential rains during October and November 2015 inundated all parts of Cuddalore District and pulled down huts made of coconut leaves and killed many goats and cows. The floods came in December 2015 by destroying the crops in agriculture fields and led to terrible poverty among the majority of people. Because the focus was more on Chennai floods of December 1 and 2, 2015, media attention did not cover Cuddalore flood problems. VOICE Trust took up their case with GlobalGiving and appealed for help from friends under Project Number 22674. The priority was for the reconstruction of houses. But, the help from friends through GlobalGiving could only be used for emergency relief, livelihood projects and educational supports. Thanks to helping from friends through GlobalGiving, immediate household needs were provided for families with cooking vessels, kerosine stove, buckets, mugs, mosquito nets, rice, groceries, cooking oil, first aid medicines etc., Since this project had housing as the main objective, tarpaulin sheets were provided for raising temporary shelters with pipe or bamboo poles.
Many families covered the 4 sides with sarees and blankets which could be seen by Kavita and Elizabeth when they visited Cuddalore Food areas in Cuddalore Next important activity under this project was giving of goats to 100 widows and women headed families for strengthening their livelihoods. These 100 women showed proudly the goats purchased with help from GlobalGiving. They also took Kavita and Elizabeth to their houses and showed them vermi compost pits, Azolla algae drums, and country chicken rearing. This is how they have developed their lives after the huge flood fury faced by them at the end of 2015.
Another big contribution from Project Number 22674 is educational supports provided for school children in flood-affected areas of Cuddalore District. Note Books with the emblem of GlobalGiving and VOICE Trust were distributed to 300 school children with help from friends through GlobalGiving. These school children were also given school bags, water bottles, and snacks boxes. After the request from parents, geometry boxes and mathematics equipment were also given to them. True, more could be done for the flood-affected people of Cuddalore. But, there are newer needs due to more pressing projects like Kerala floods and Gaja cyclone-affected families in Tamil Nadu.
Hence, VOICE Trust discussed with the people of Cuddalore Flood areas and told them that we would like to wind up this project. They were not happy. But we convinced them that VOICE Trust will approach others for future projects. Let us hope for the best.
Big Thank you, Dear Friends, of GlobalGiving.