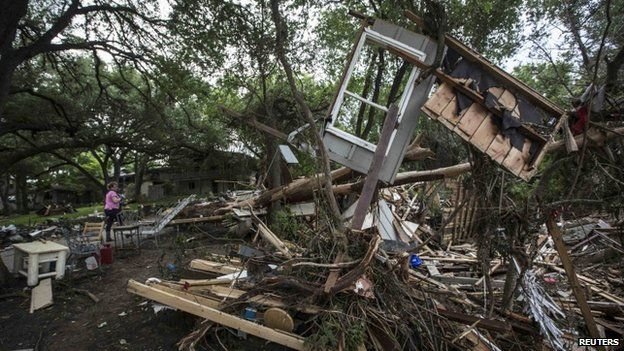 Log book of Raz Arbel - Head of Mission
The 9 days of IsraAID volunteer work in Austin, Texas started after a long 27-hour flight and a drive of over an hour that would have taken no more than 20 min if the floods won't block the roads.
We had a warm welcome and a wonderful relationship with Team- Rubicon team and Jewish camp of Young Judea.
It was decided that our team will focus River Drive Wimberley area. This area wasn't treated at all, and a lot of homes with major damage.
Together with Team Rubicon we arrived to work in destroyed houses that were washed entirely by a stream of water at a height of 5 -10 m.
Most of the people that we helped were in their mid-70 and described the fact they survived as a miracle. People that we help told us that while they slept, the house began to fill with water, and increased to a height of 20 cm from the ceiling.
Lynn (75 years old man) told us that he swam across the river to call for help.
He returned home to try to rescue the elderly wife, but without success.
Lynn was just one of many stories we witness and were able to help.
On one of the days, while working on a house that was completely destroyed, together with volunteers from Team Rubicon and 12 volunteers from the local church, the owners of the house, an elderly couple (77 +) asked to express his appreciation and told us: "I believe in God and I do not believe that God wanted to cause such great damage. I see God's beauty in the sky and the beauty of nature, but I also see God in every one of you volunteers who came to work and dissolve the remnants of our house. "
In some of the cases we were asked by the people that lost everything in the house to help them enter and save some souvenirs before we completely destroy the house that was full down and needed to be cleared out.
We had the privilege of working in a great team work with all the American volunteers and doing a significant job for 9 days, helping dozens of homeowners recover from the flood.