Project Area: Flood Affected areas of Sindh and Baluchistan
Type of Flood: Severe
Beneficiaries Served: 800 households
Proceedings:
Need Assessment:
Project team held need assessment survey for the selection of deserving affected beneficiaries/families for flood response under GlobalGiving supported Project. Project Manager and Deputy Commissioner Lasbella further verified and screened the lists based on true information about deserving families. List of beneficiaries shared with the Monitoring and Evaluation Department for Verification as well. The criteria followed was as follows:
Criteria for Selection of Beneficiaries
Family whose house has been fully/partially damaged.
Household who lost their livestock.
Household whose standing crops has been washed away
Family having Persons with disabilities.
Family having Person with chronic diseases.
Widow responsible for household livelihood/Women headed household.
Households whichdid not receive any assistance
Households which need urgent food assistance
2. Token Distribution
Tokens were distributed to beneficiaries with the detail of distribution point and date.
The PM ensured distribution plans with the following points in mind;
The distribution point is central to beneficiaries.
The distribution point is security wise safe and capacious.
The distribution point is easily accessible through commercial vehicles.
The manageable size will be planned for single day.
3. Transparency and Accountability:
Sphere and Humanitarian Accountability Partnership (HAP) standards of Quality and Accountability followed by Flood Response Team. Comprehensive feedback developed form disseminated among the Benificeries and Banners were properly placed .MEAL officer visited target areas regularly to get feedback from beneficiaries to ensure transparency.
At distribution sites, the packages were placed one day before, for quality checking
Project Team ensured Visibilty at Distribtion Point.
The Field Team was prepared distribution ground with following arrangements

The registration/endorsement table
The token distribution table
The waiting area
4.Food Items:
Food Items:
a)Wheat Flour: 20 kg
b)Oil 5 kg
c)Rice 10 kg
d) pulses 3 types (2 kg)
e) Sugar 5 kg
f)Digestive Biscuits
Women Hygine kits
Non-Food items
THANKS TO ALL THE DONORS:
On the belf of all the beneficiaries, we are extremely thankful to all donor who provided food support to the most vulnerable families of Sindh and Baluchistan. Even after the 6 months of flooding, still there are areas where water is standing and people are still struggling for their livelihood.
A bundle of thanks to all those who supported with the great heart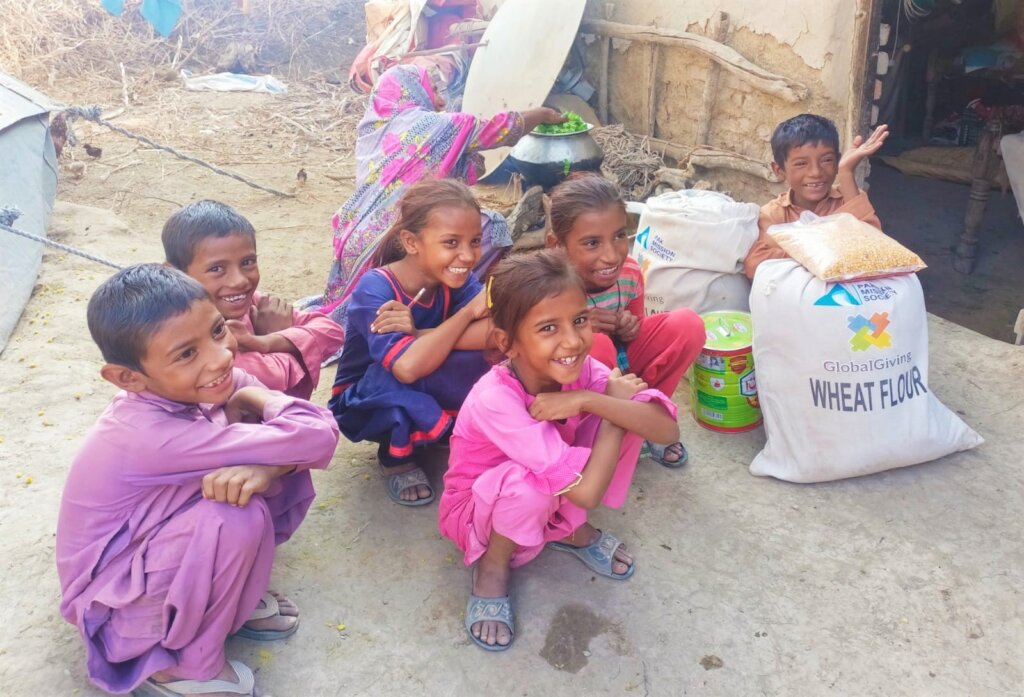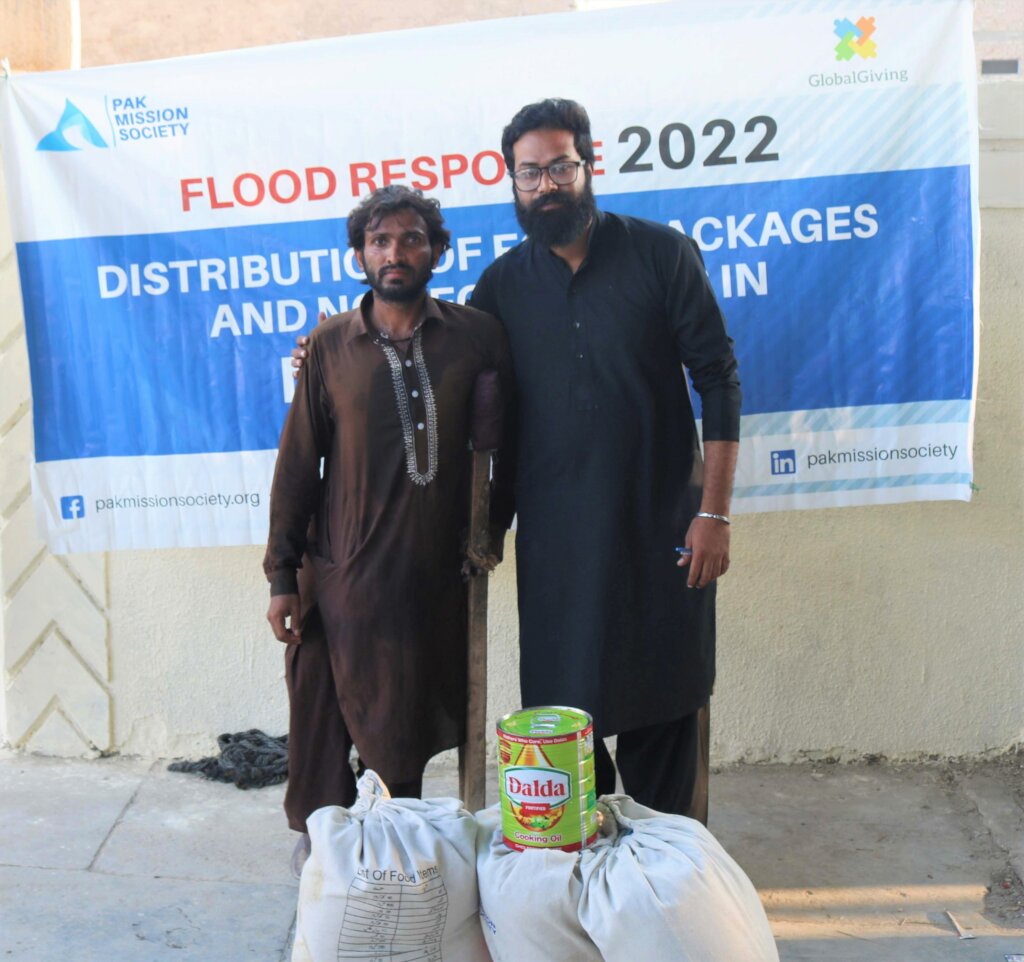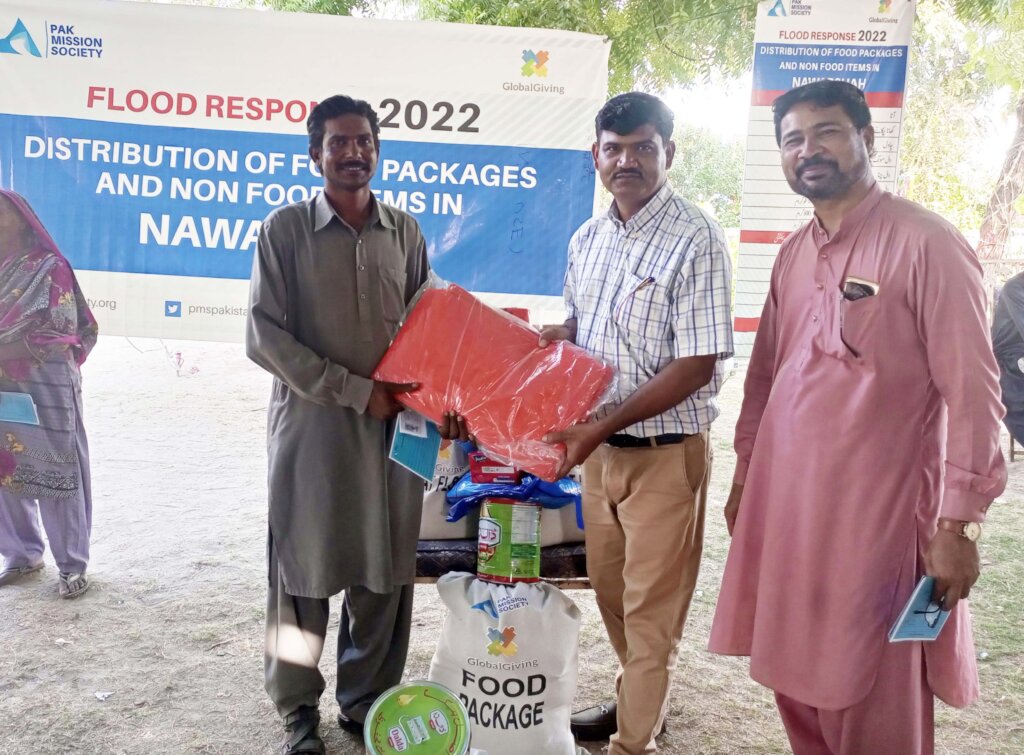 Links: