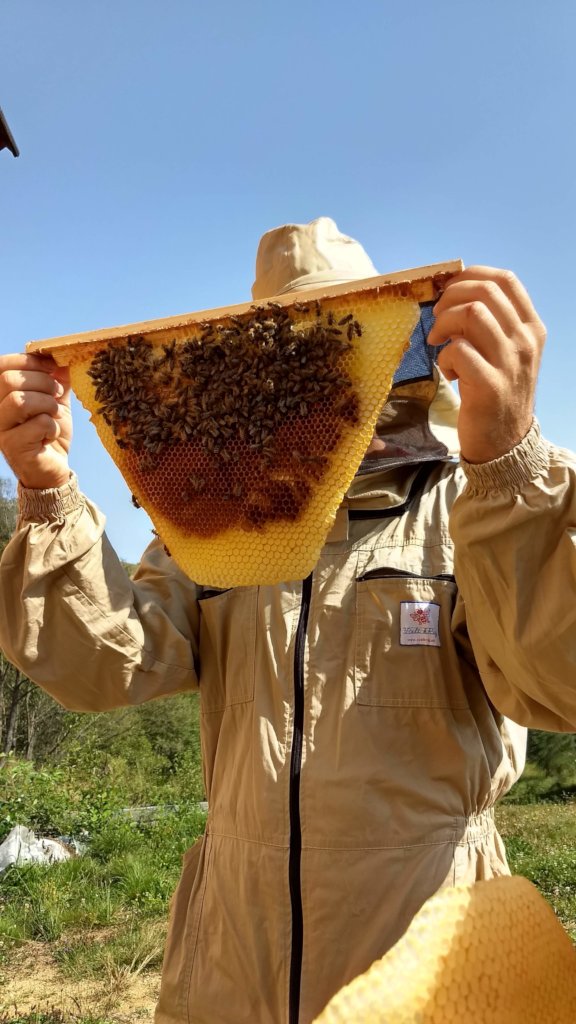 Our beekeeping season is over. The bees are checked, protected against varroa mite, fed before long winter. And despite that, its beeing talked about the bees, the landscape in Slovakia and region more and more.
When experts are talking about the bees
It was really tight. Not much was missing and the bees would have won the grand prix. At least we had won a special recognition. Award for the landcsape went to town Banská Štiavnica and its renovation of its calvary. The victory is very deserved. At least we have brought up a topic that starts to be discussed among the profesionals - the bees and their importance in the landscape.
When kids are talking about the bees
With the beginning of the new school year, the extra-curricular activities start as well. To the beekeeping class for children at the elementary school in Lucenec a new class was established at a school in a small village Utekác. We are very happy that our beekeeping classes are visited by more and more children. Children are pointing at us at the street of a town also at the village- " this is the beekeeper". And what is the most important, new generation is talking about the bees.
When people at the streets are talking about the bees
Standing in line at a shop the cashier is smiling at us. With the feeling that there is something on my face we come to pay. And the cashier is telling us, "I know you. You are working with the bees and schools."
This situation might be familiar to celebrities. Now this feeling is familiar to a beekeeper, ecologist.
Slovakia is tossed by different topics. Election, hockey, celebrity shows.. and now also the topic of bees. When the topic of bees is discussed by general public and professionals, its great. We hope it is not just 15 minutes of fame but we hope our small team achieved a big thing: topic of bees is discussed...