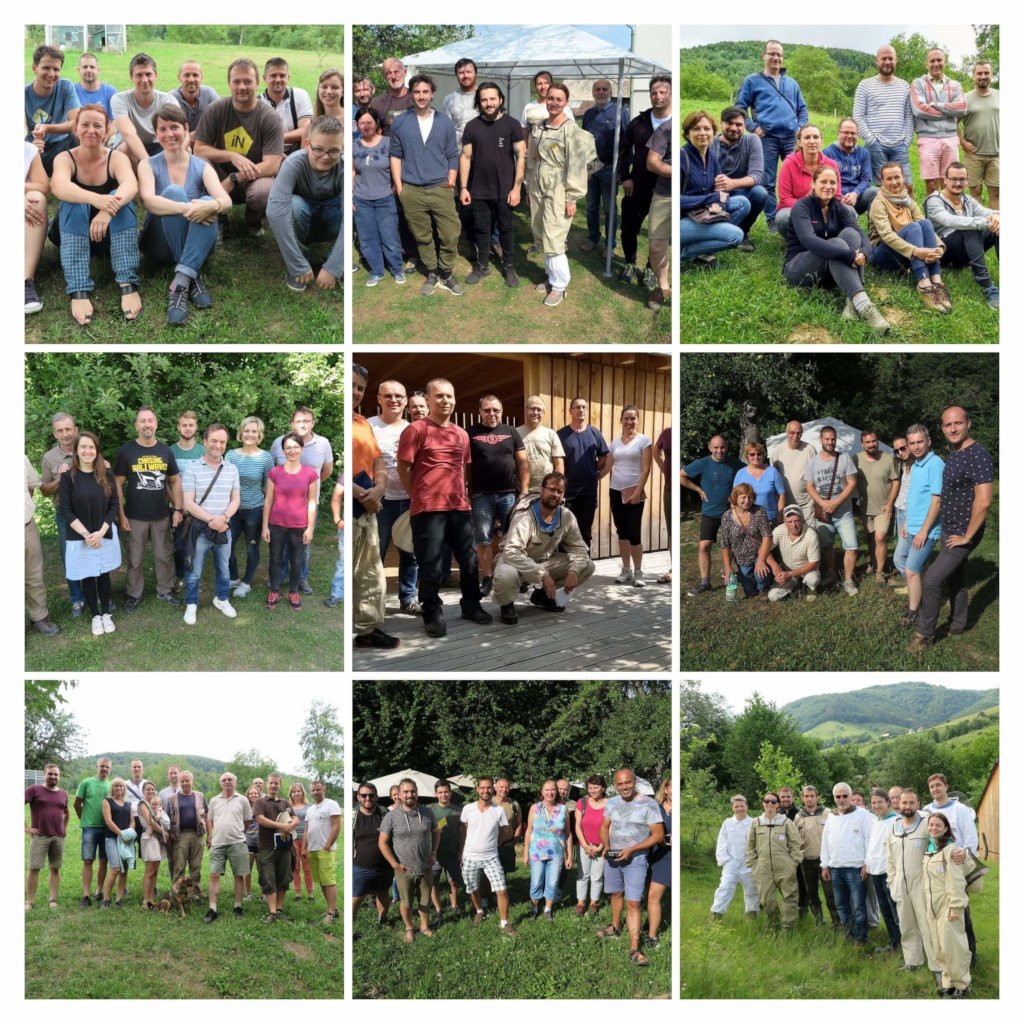 Yes, it's true, everybody wants to be(e) a beekeeper. It's modern, it´s fascinating and also cool. You only buy bees and it will help nature, you will have honey, money? On the beginning it's fun and easy. But then…
…You will have living superorganism, which work in really unique way, each. Organism, which you need to understand, to know all diseases and parasites, their needs. It's not only to keep bees, you need more, you need to be a GOOD beekeeper.
In 2018 we made 11 beekeeping courses and 1 long term course for unemployed people. This is 133 people. But these are not only beekeepers. They know, that to be a good beekeeper they need to have healthy bees in healthy environment and treat them only in ecological way. They know about natural pollinators, about sustainability in the country.
So we hope, this year we'd known 133 GOOD beekeepers who realize that BEE is more important than HONEY. We enjoy every news from new apiaries.
Now we end courses for 2018 and we are already planning the year 2019. And we think, it will be good to change the name of the course to: How to be a GOOD beekeeper…
Links: