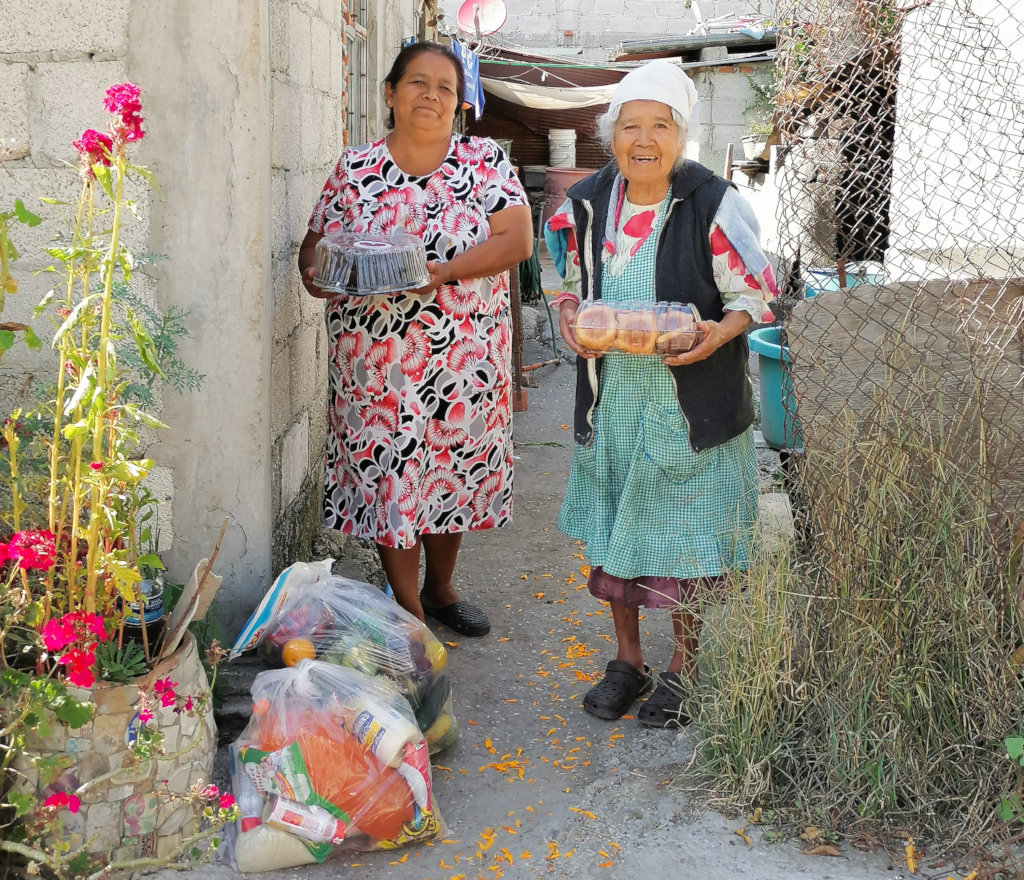 You have helped fuel the work of the Banco de Alimentos Caritas Puebla, through the highs and lows, you've helped us accomplish so much this past months. We've seen many people ask for food aid at food bank, but we've also seen volunteers and donors enthusiastically come forward to help our mision
After almost 19 months since the pandemic started and now that there is already vaccination in a large part of the population, we should be experiencing a post-contingency and it is not like that, there are new strains of the coronavirus, a new wave of infections is already present in very Young people and children and our local authorities once again reduced the capacity of businesses, bars, restaurants, which were just beginning to recover their financial situation. A lot of people had sporadic or no pay for a long time and not all paychecks are back to normal. The pandemic reminded us that hunger exists in every community. We also know that the economic fallout from COVID-19 – ranging from job losses to heightened caregiving needs. Many people still need some help.
This crisis isn't over – thousand of people are still struggling to get enough food. As food bank we needs ongoing support from our community.
In recent months we have managed to serve more than 160,000 people weekly and that is thanks to the commitment and dedication of people like you, in this report, we want to show you a little of our work with some photographs that we have selected to share with you.
The support we provide is in two states of Mexico, we provide food support in the state of Puebla and in the state of Tlaxcala, and we have achieved it through more than 250 food delivery points and we also provide support to religious and civil institutions non-governmental. We have five dining rooms where we serve 60 people daily in each dining room at different addresses in the city of Puebla Capital.
Your help makes the difference between hunger and the hope of many people, that is why we are very grateful that you continue to trust us, we invite you to visit us on our social networks or if you want more information do not hesitate to write us, we are the the bridge to take your good deeds where they are really needed.

We want to ask you a very great favor, share our project, this great misión of fighting hunger and that we achieved thanks to people like you. The good news is also news and we believe that if we have caught up with you it is because it is good news and together we can change the lives of many families.
Finally, we invite you to participate as a recurring donor according to what your possibilities and heart desire, if possible, this ensures that we can provide the best possible help to people who are still living the question of knowing if there will be daily food. in their homes. now and in the months to come.
Thank you for doing your part to make this summer a little easier for our neighbors facing hunger.
Yours in the fight against hunger,