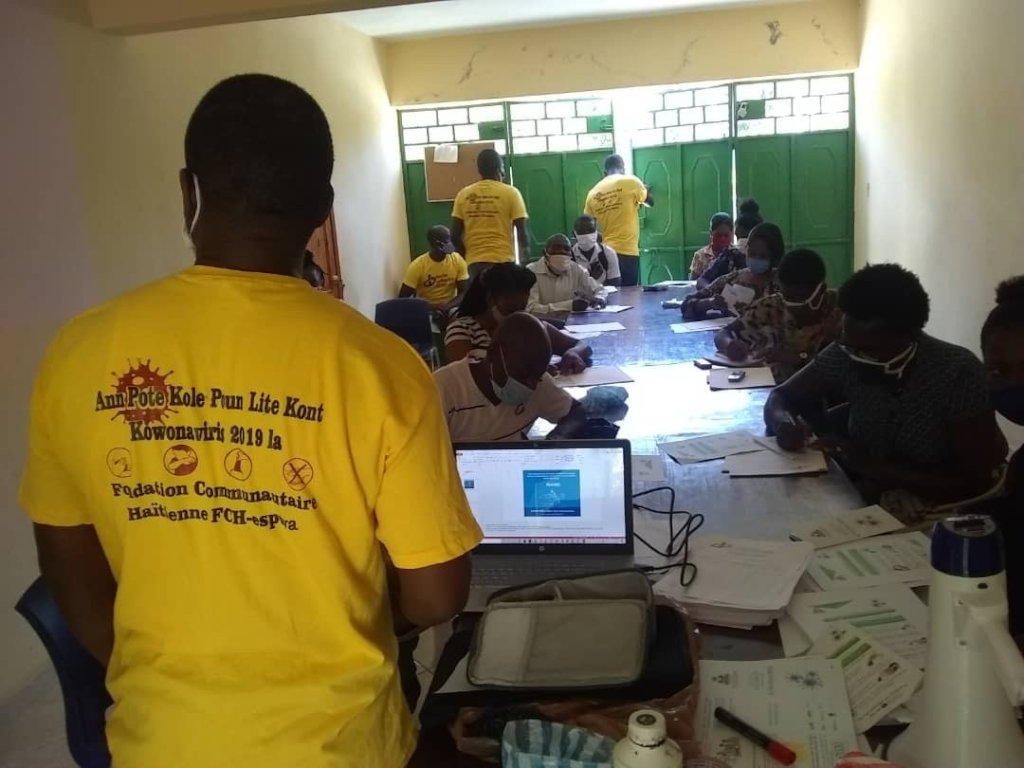 The Power of Together- on May 14, we took a leap of faith & decided that, together, we would raise the $5,000 we need to support our Covid-19 Haiti Campaign by May 29! By May 17, we'd raised $2,000 thanks to the support of #Haitians & friends of #Haiti. We have raised most of our funds for our community outreach and education campaign THANKS TO YOU!!! Mèsi anpil, anpil! Thank you very very much! The donations that you made helped us to complement the grant that we had received from the Global Fund for Community Foundations to address our communities' needs. We couldn't have made it without you!
We had 62 #community organizers deployed in places that are truly left behind. People were incredulous and thankful that someone actually cares. However, some photos we can't post. Too much misery! We took note and promised ourselves that we'll be back to help,
Before sending out our community organizers on the field, we trained them in collaboration with the Ministry of Public Health. Members of our network also provided additional training in data collection and community outreach. Because of social distancing requirements, we ended up having several training sessions- a subtantial commitment of time from our network.
Dozens of volunteers put together health kits to distribute to what ended up tens of thousands of community residents. There are days when volunteers worked overnight. What was in the kits? Supplies like masks, soap, disinfectant that are often inaccessible to residents of remote communities. We also made sure to tell them that they should make their own masks as our message is consistent about our people's ability to "help themselves"...Perhaps the most precious resource that we offered was information about the virus and simple ways of preventing them.
"Bon Dye a beni w" community residents said to our community health outreach members... "God will bless you" As more Haitians died from Covid-19, our Campaign 4 Community Justice was more critical to prevention than ever! #HaitiansHelpingHaitians. When we asked community residents if they had heard from government or other organizations about the Coronavirus, they said no.
We worked with a network of community representatives on our outreach. One representative/a member of the Council of Administration of the Communal Section (CASEC) gave our Health Outreach Leader 32 masks to distribute to community residents. For us, it wasn't just an act of support, it was a symbol of the trust that we had managed to build with local government representatives. A badge of honor!
We set up a WhatsApp chat for our community organizers that many members of our network supported. The kind of questions we received daily differed. Examples of questions to Dr.Lafortune, Regional VP one morning : "Was a lactating mother who had ben sick with Covid but had recovered supposed to continue breastfeeding her child? Should she get tested?" No easy questions... doing thngs well is never easy. No quick fix! And commitment is required.
What's next? Addressing the harmful economic crisis that Covid-19 has created ias well as solidifying public health practices that will help prevent other health crises. Our next campaign is coming soon! We hope that you will continue to join us in supporting Haiti and Haitian communities!
Thank you again on behalf of the Haitian communities that we serve!
ESPWA and The Haiti Community Foundation/Fondatin Communautaire Haitienne-Espwa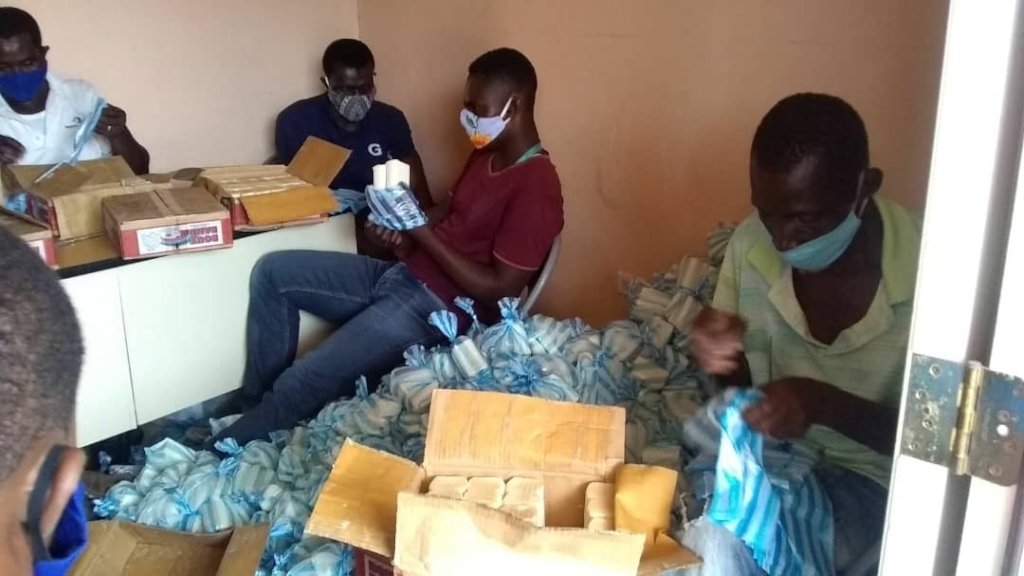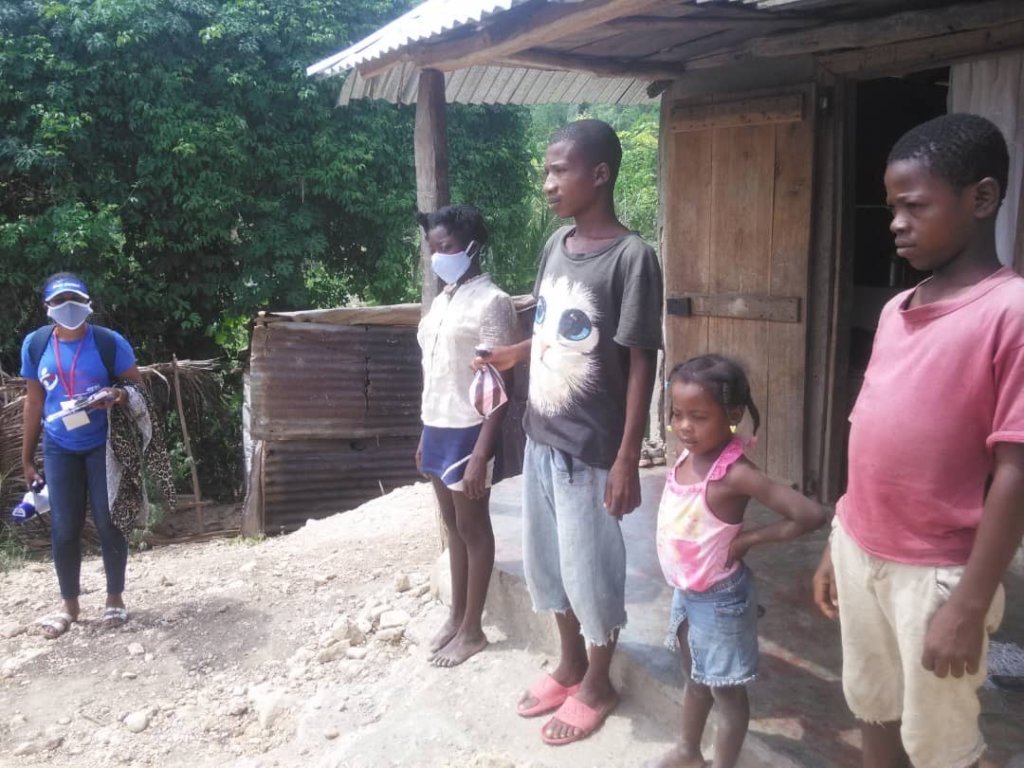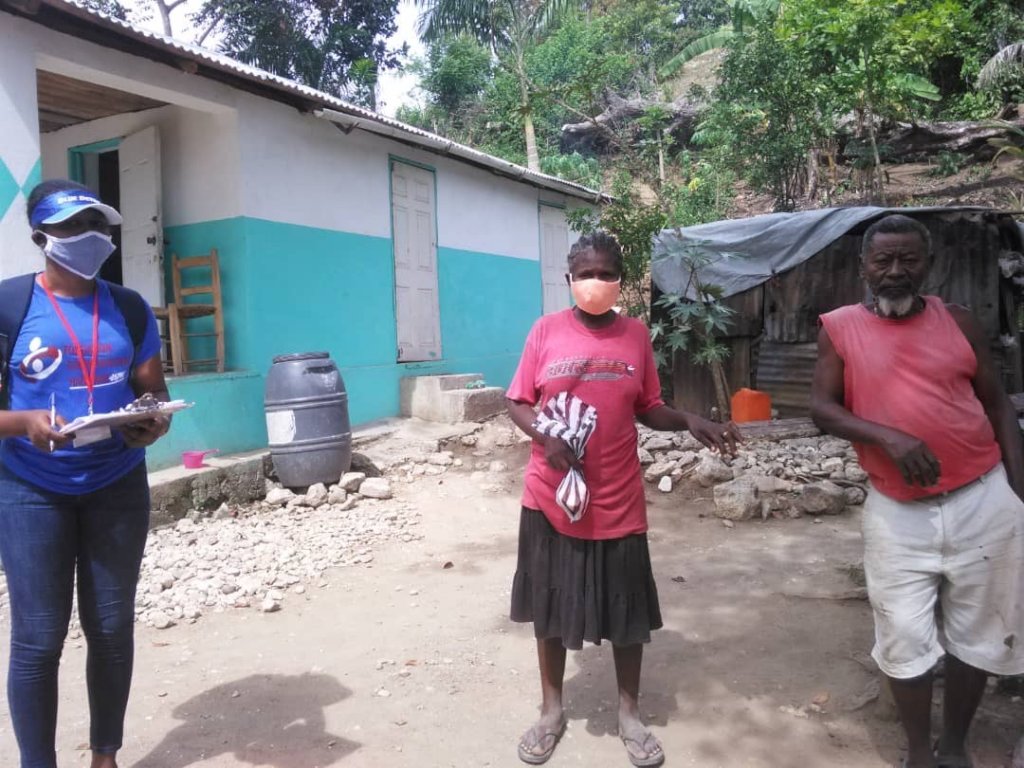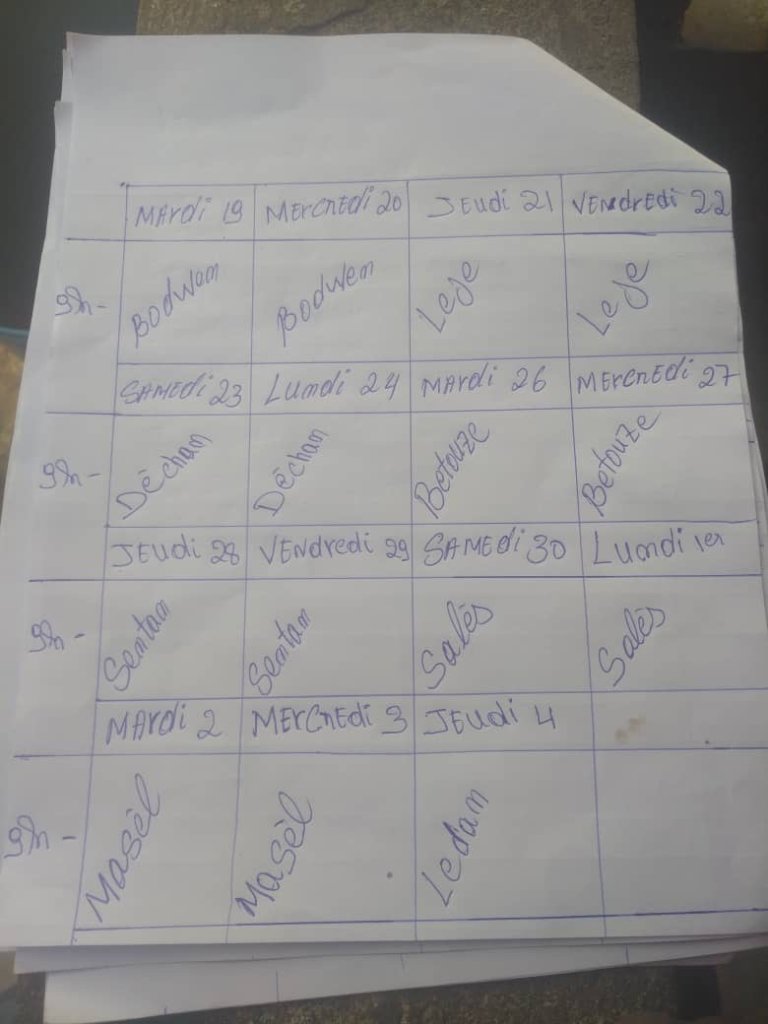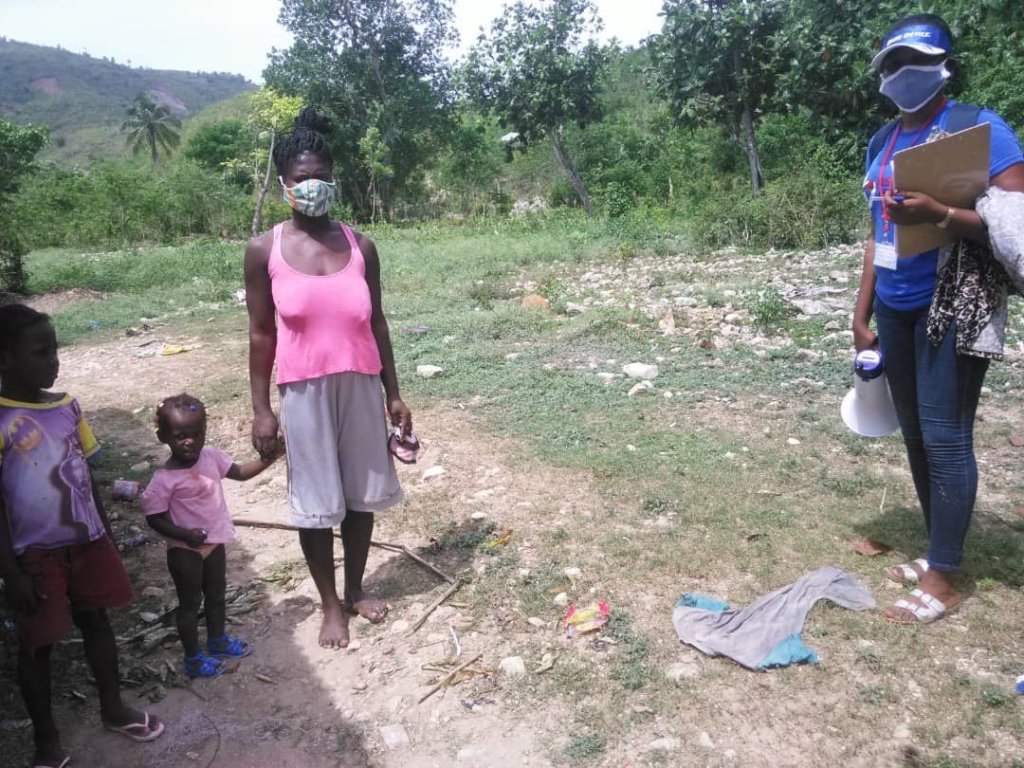 Links: