Dear friend.
We are already in midyear and thanks to your support it has been possible to continue providing food support on a weekly or monthly basis through food packages, nutrition workshops and we are also creating social co-responsibility projects that promote food self-sufficiency of the vulnerable population we serve at the Banco de Alimentos Caritas Puebla.
So far in 2023 we have served an average of 89,748 women. Within this vulnerable population, 37% are under 18 years of age, 22% are women over 60 years of age who are mostly in extreme poverty. The remaining population of women find themselves without access to food due to reasons such as the abandonment of their husband or economic poverty or divorce, or they live with their parents and food resources are not enough for everyone.
We have seen that the diversity of causes that can make our communities or neighbors and especially women become part of the vulnerable sector and fall into food deprivation; there are many, that is why we have created projects that promote food self-sufficiency as a medium-term solution.
We know that providing food support to vulnerable people is essential, but we also know that food is only part of the aid, it is also necessary to provide education and training so that they also feel useful again before their families and society. .
We give them self-employment training to be able to continue accessing their own livelihoods.
This new program is called Alimento del Futuro (Food for thr Future), and precisely what we do is provide the emotional and skill tools so that they obtain their food in their near future through training.
We want to thank you for the fact that we continue to count on you month after month, since you allow us to evolve our work that we do, and thus help more people in an active and conscious way, even promoting them to be heroes of their own history.
Please, we invite you to talk to your family and friends about this great project that seeks to continue growing in the community and help more people in need.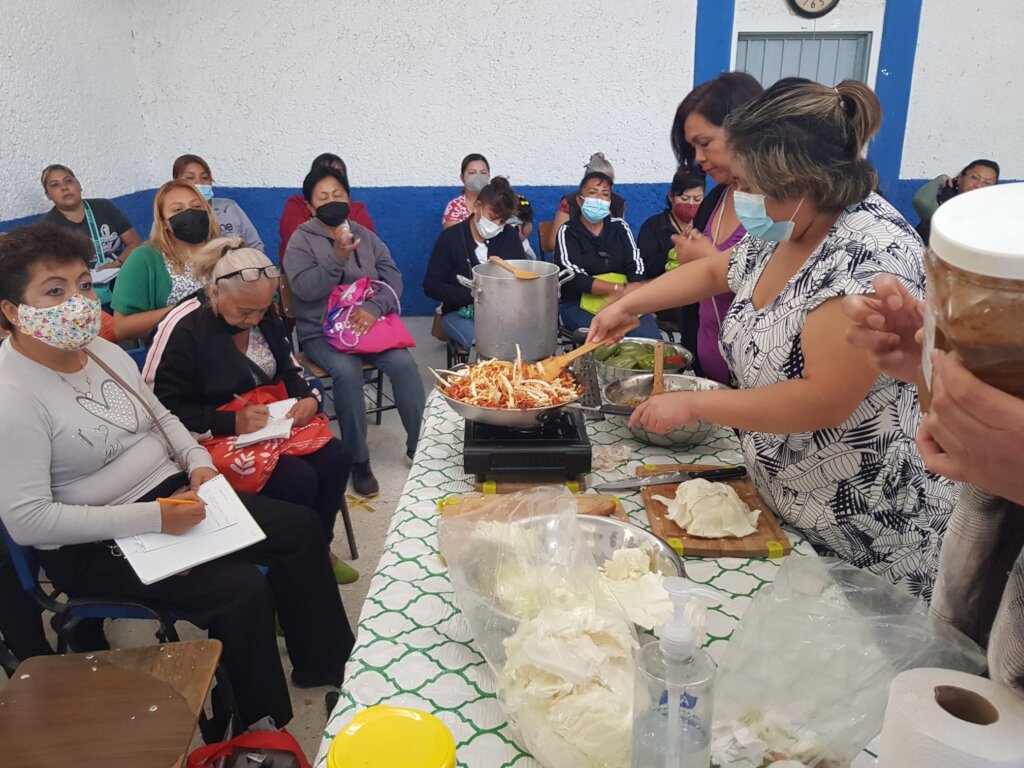 Links: