Project Report

| Aug 9, 2022
Rhino poachers stopped in their tracks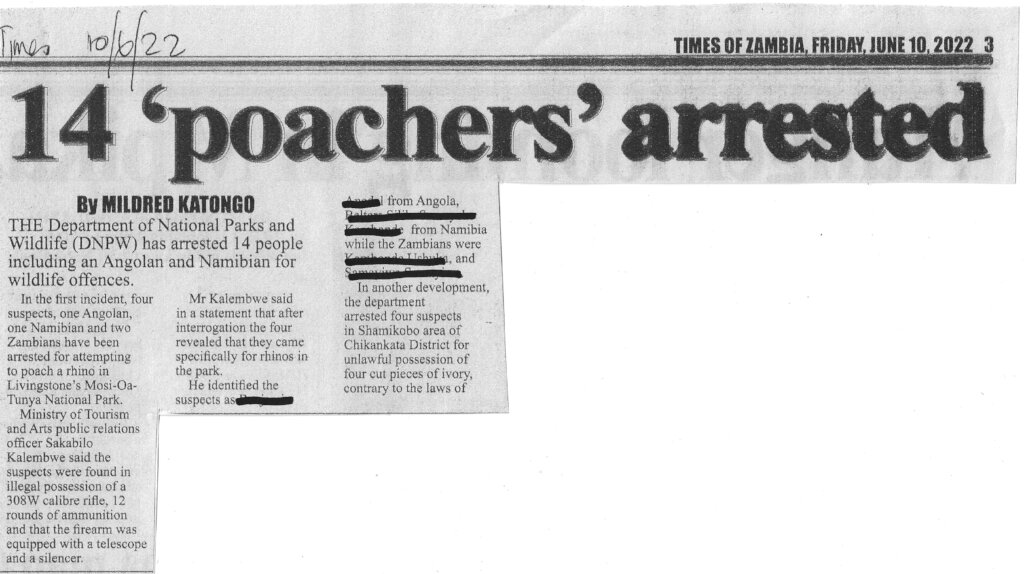 Rhino poaching is on the increase again in our neighbouring countries – 22 rhinos have been poached this year with a total of 11 carcasses found in Namibia Etosha National Park in mid-June, plus the horrendous figure of 259 rhinos poached across South Africa in the first six months of 2022. It was therefore a huge relief to have our Department of National Parks and Wildlife officers prevent the deaths of our Livingstone white rhinos, when they arrested four people who admitted that they had come to our Mosi-Oa-Tunya National Park specifically for rhinos. The work to protect this small group of rhinos continues unabated.
Imagine our surprise recently to see a quartet crossing the busy main road which goes to the Zambia-Botswana border. If readers are old enough they might realise why I refer to this amazing photo as "John, Paul, George, Rhino" (The Beatles famous photo on a zebra crossing in the UK). You might make out in the photo that Rangers were present to stop the traffic and ensure they moved across safely. Whist a rare occurrence it does highlight the need for our dedicated Ranger team to keep a very close eye on the rhino movements.
Our Senior Warden has said that the best way we can protect our rhinos is to keep them fed whilst protected within the Park. August and the dry season has descended on us again and we are working on finding supplementary feed for our 10 rhinos to help our Rangers to keep them from roaming too far from their protected home. Our two sweet babies – Nalumango and Mutinta who are named after the Zambian Vice President and Zambia's First lady – need their Mums to be well fed to produce milk for them to thrive.
Last year Keld and Tracey stepped up and helped us in organising farmers from Choma, our neighbouring town, to donate hay for the rhinos. The 100 hay bales (worth $2,500) kept our rhinos happy in the 2021 dry season. On Keld's birthday in June of this year, he was surprised by having a private visit to see the rhinos, plus his own photoshoot from our local award-winning photographer- Tony from Adventure Media. Keld didn't know of the baby rhinos and we were even more delighted that we found little Mutinta, who was similar in age to his daughter Emilie, and generated some family memories for them. Emilie must be the youngest ever visitor to our rhinos and I am sure will be back with her family to watch Mutinta grow.
Our new more strategic approach starting soon will be to ask our many Tour Operators, who take visitors into the park to view the rhinos, to donate a small sum of their charges to help manage the rhinos needs throughout the year. Their businesses benefit from the presence of rhinos so close to the city, where they can take tourists for a unique viewing, and we believe they could be more proactive in assisting our Warden and his team to protect them.
As well as working to help the animals, we believe that supporting the Rangers is also vital. This month we have presented a "Rocket Stove" to the Rhino Team which is a more environmentally friendly cooking appliance. This was donated by the Coles family from Lusaka, who had donated to our campaign last year and featured in an earlier report. Find out more about the rocket stove and spread the word about Zambia's Angwa Conservation's generous offer of supplying 1 for free with every one bought.
For World Rhino Day on 22nd September this year, we will produce our own local artwork for our celebrations. An art competition has been announced this month to help us find local talent to enable us to produce local, relevant and informative information.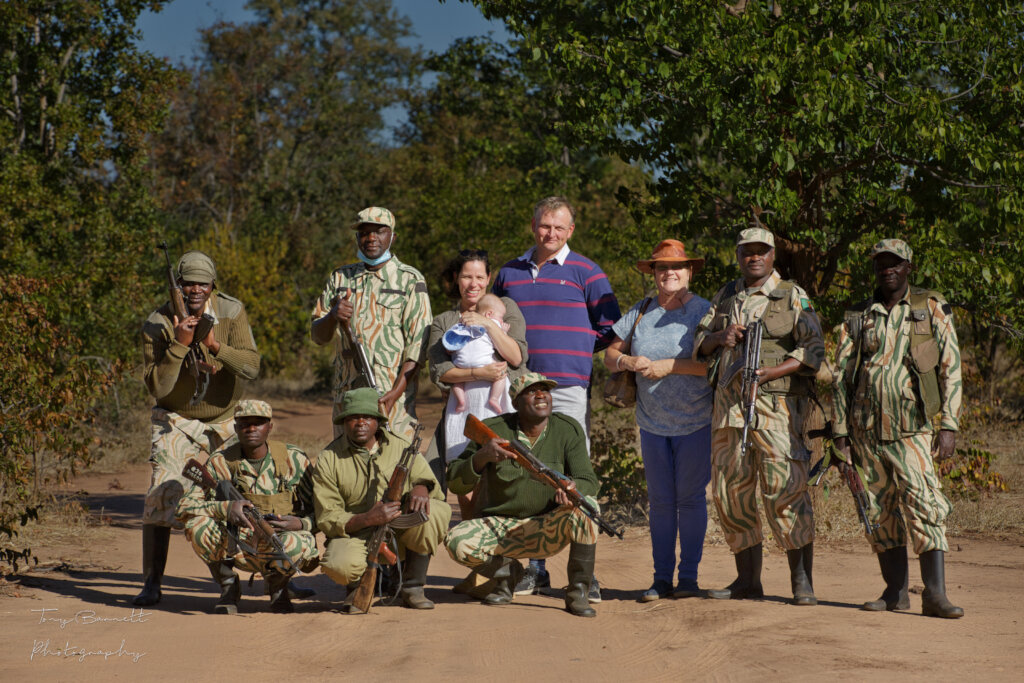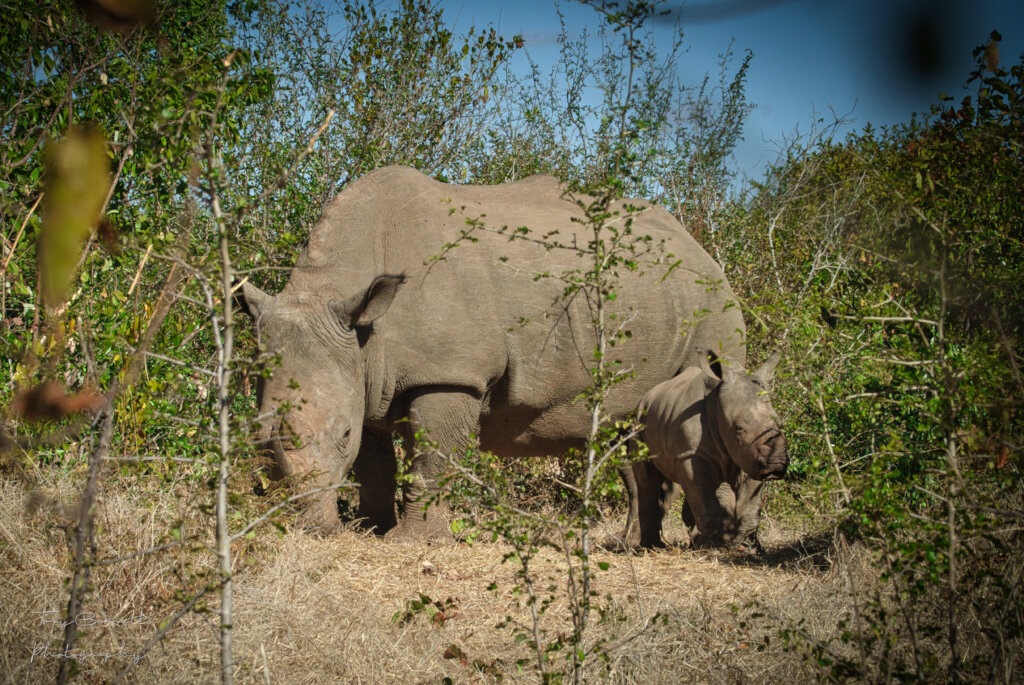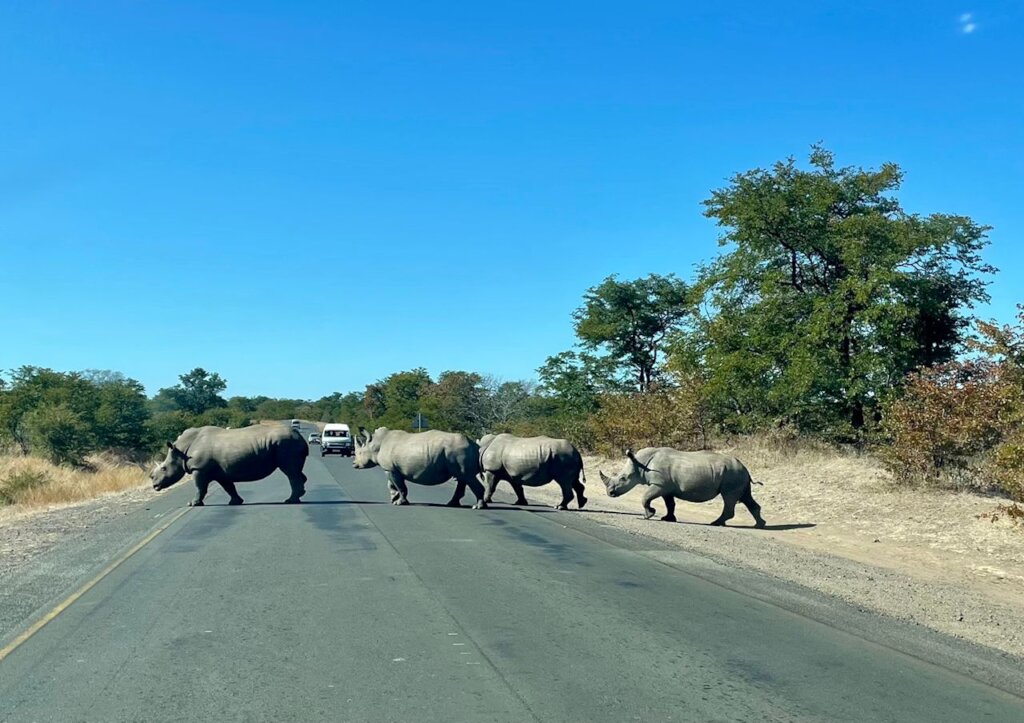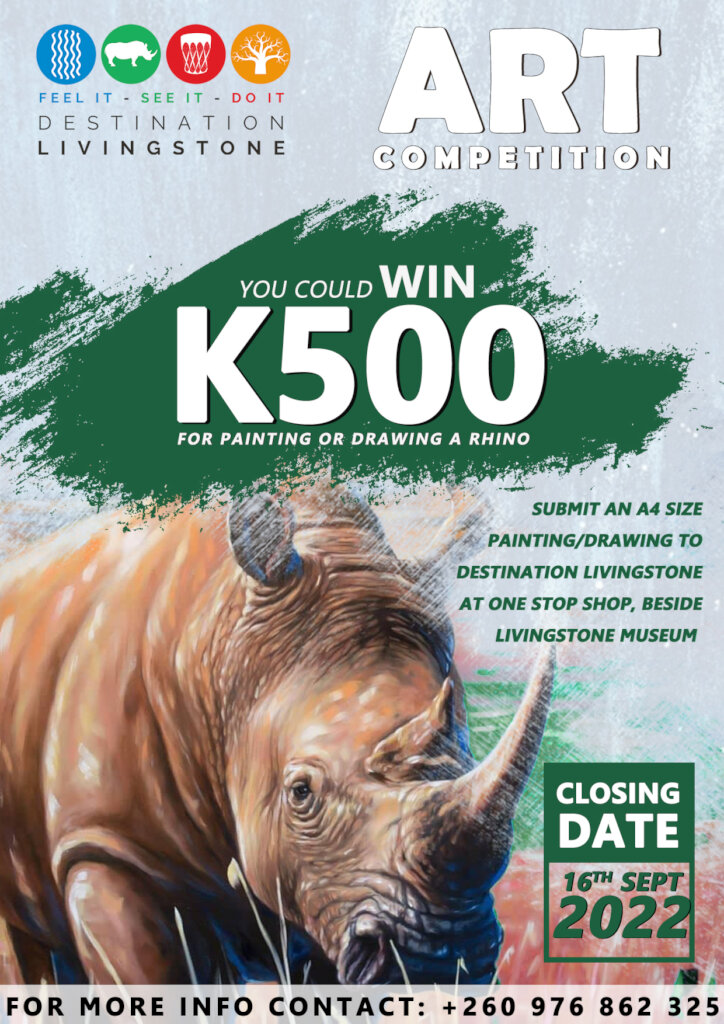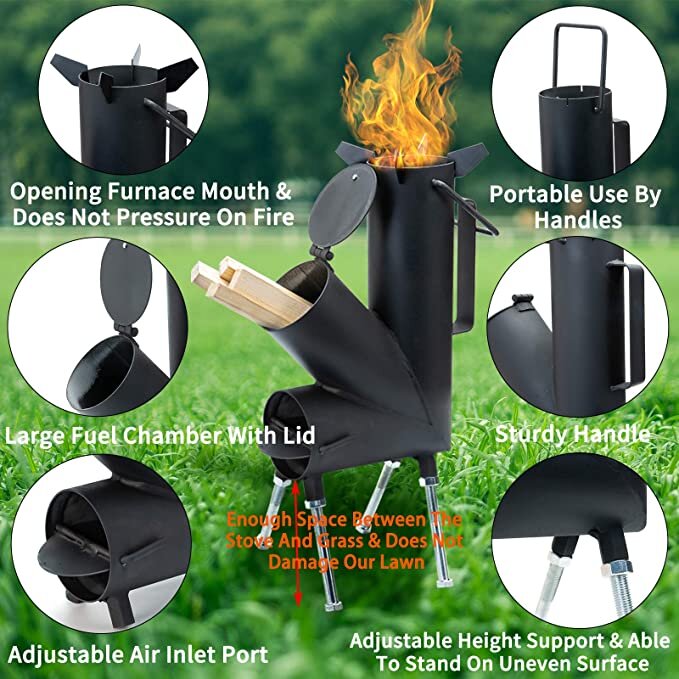 Links: