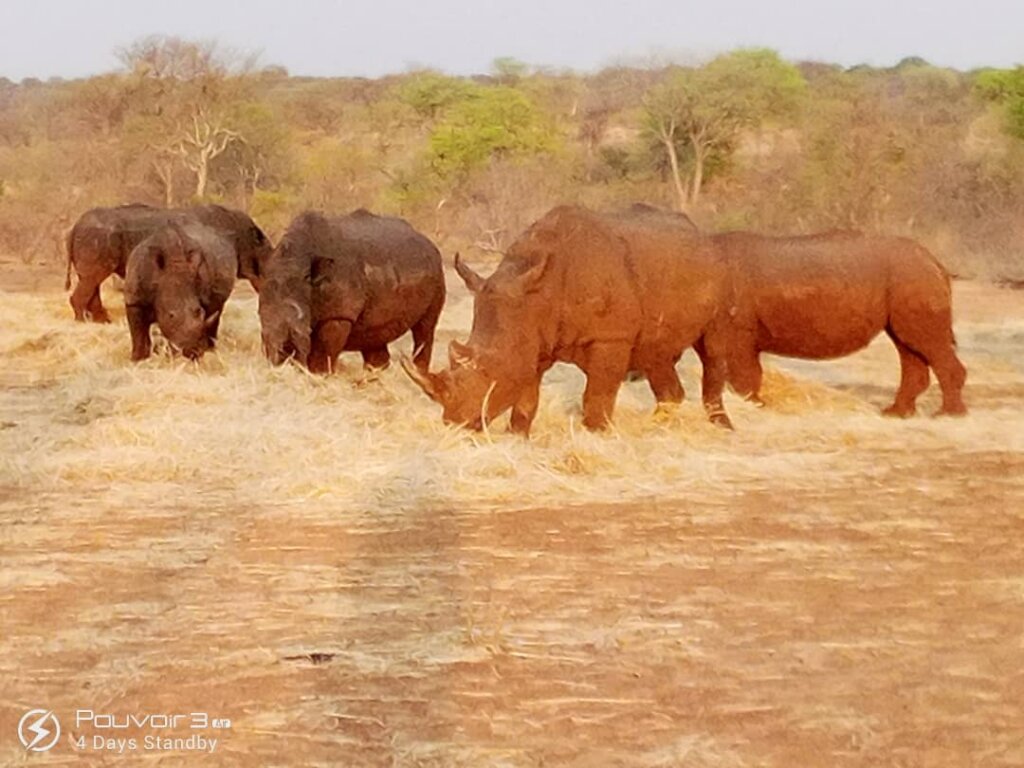 July 2021 We started our fundraising campaign
We started out on a fundraising campaign "FEED A HERO, BE A HERO", when we submitted an application to the GLOBALGIVING ACCELERATOR PROGRAMME. Whilst I had looked at projects on GlobalGiving in the past, I had not attempted this sort of fundraising before. Once we had been accepted it was quite hectic for a small organisation but well worth it. By the end of September we raised $1,64 - more than we had a few months ago - and some more since; I have rekindled old friendships with people from around the world who so very kindly donated to our cause; we have engaged more with our wildlife rangers who protect our rhinos and we have encouraged young artists to showcase their skills through our Rhino Art Competition. In addition, GlobalGiving has allowed us to remain on their platform and some further donations have been made after the initial accelerator period.
Donor generosity
Specific mention of the generosity of people in the neighbouring town of Choma, some 200kilometres away, showed what the rhinos mean to people from this area of Zambia. Their contributions did not come via GlobalGiving as 100 huge round bales of hay and their transport would be a bit difficult to access through GG, but it was the GlobalGiving campaign that spurred them on to help us. The contribution from the farmers and the transporter easily matched the GlobalGiving donations we received. In addition, Minor Hotels contributed $500 and a voucher for 2 nights B&B for 2 people at the Avani Victoria Falls Resort for the person who donated the highest amount. The winner said, "I live in Europe and the donation was to give something back to the community after the most magical of experiences during our visit to Livingstone a few years ago." She asked that we make use of it in a way that will add to the fundraising which we are doing locally for Christmas.
"AVANI is one of our stunning hotels within a stone's throw of the Victoria Falls and our Mosi-Oa-Tunya National Park where our rhinos live. If you feel like trying for a novel but stunning Christmas present for your loved ones, then donate to our project before the 24th December 2021 and see if you receive a really HAPPY NEW YEAR email from me."
Rangers requests
I was so excited to see the first load of hay arrive at the Mosi-Oa-Tunya National Park to be received by the Senior Ranger from the Department of National Parks and Wildlife. To date we have had 3 truckloads arrive and the rhinos have been happy and protected. One more load will keep us going through to January2022.
When I met with the new Senior Warden to discuss how we would use the money raised his comment was "The best way in which we can protect our rhinos is by securing their food source. This stops them from moving outside the park area in their search for food." In 2019 we lost 2 young rhinos who did just that and were killed in road crash. From May through to November food is scarce as this is Zambia's dry season with no rain. This year our rains are late and very little has fallen even by mid-December. We are actively securing food for the rhinos until the new grass springs up.
Growing rhino food locally
Now we move on to determining how best we can grow food for the rhinos locally so that we can feed them during the prolonged dry season when grass is scarce. We have had interest from some local small scale farmers to plant crops that will suit the rhinos. They are picky eaters with lucerne being their favourite. This would be difficult to grow in the hottest period Sept to Dec, so we are going to pilot some other crops such as a range of legumes, sunhemp, Lupus, silver leaf desmodium plus other grasses including Midmar rye grass and Katambora cut green. By working with smallscale farmers we can try out a variety of these crops to see which the rhinos are prepared to eat when lucerne is not available.
Rhinos at the National Art Gallery of Zambia
Other ways to keep our rhinos in the forefront included an art competition which received 30 entries and we were well surprised by the talent especially from our young people.
Erick was the overall winner in the adult section and his pencil drawing had us in awe – and he had never actually seen a live rhino.
Suwilanji wowed us with her charming "Rhinbow" bringing together two great attractions in Livingstone – our rhinos and the Victoria Falls. Likewise, she too had not seen a live rhino.
Now all of the artists can say that they have exhibited at the National Art Gallery of Zambia and on the opening night of the exhibition, we sold 3 of the artworks with the money raised going into the Rhino Fund.
And as a surprise the Senior Warden organised a visit for Erick and Suwi to see the rhinos. It was a memorable occasion for them both.
Visiting our rhinos
In December old friends of mine who donated to the GlobalGiving campaign, visited Livingstone and made an excursion to take their family to see Jack and his family. They really enjoyed the experience. Maggie, their 18year old daughter gave me this short report of what the visit meant to her.
To be honest seeing rhinos in the wild is far different than seeing them on TV. Being so close to them. I can't say that I wasn't afraid for my life and every step they took in our direction made me almost unable to move and breathless. But I am guilty of having enjoyed the experience.
To know that I helped feed these not so little guys gives me peace. To be allowed by them to be so near is a privilege.
BUT I never forgot that this beautiful creature can so easily send me to heavens waiting room.
Would I do it again? I can't tell you. But was it a life changing experience? Yes. It was. And I have even more appreciation to everyone involved in the upkeep of these rhinos.
As dangerous as they are, they are like my Dad, just some grumpy vegetarians.
I just loved her description of her Dad Sean!!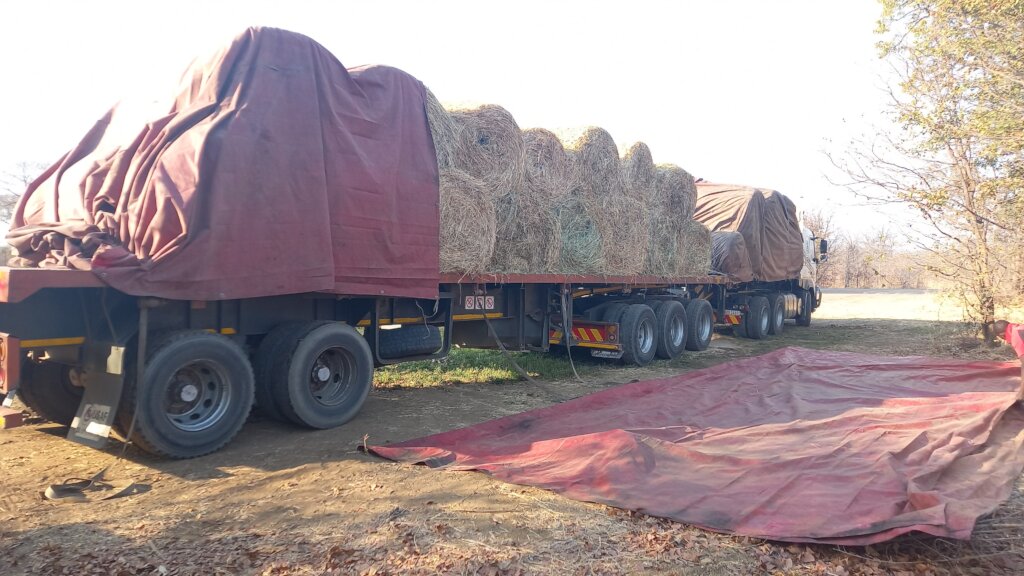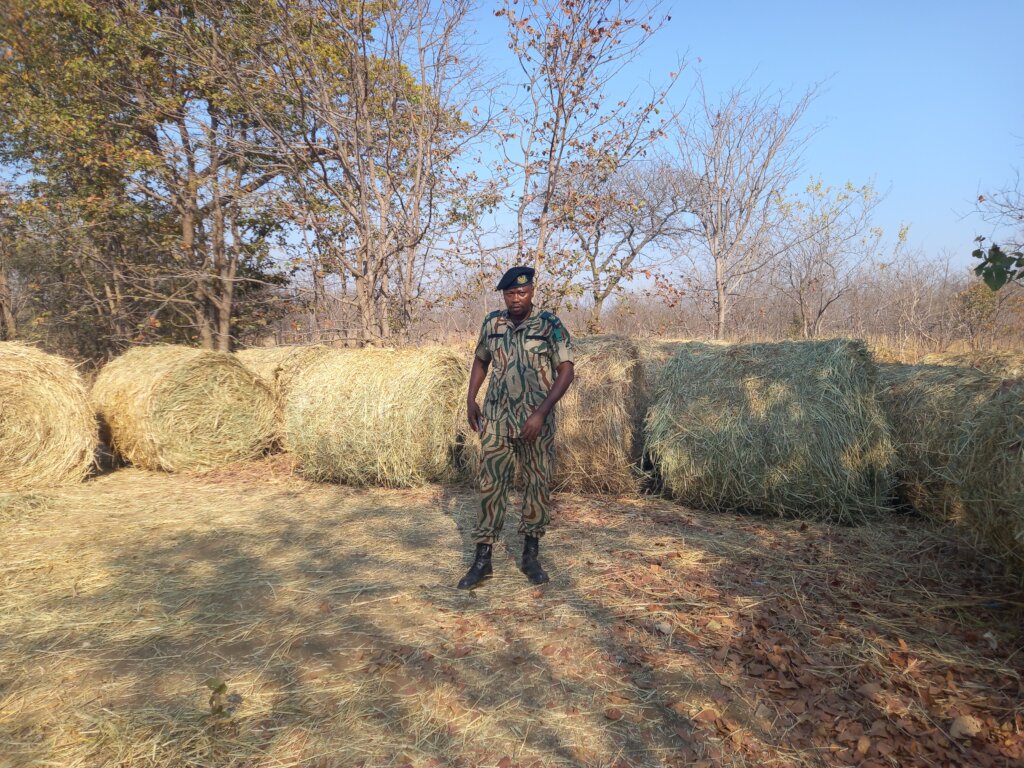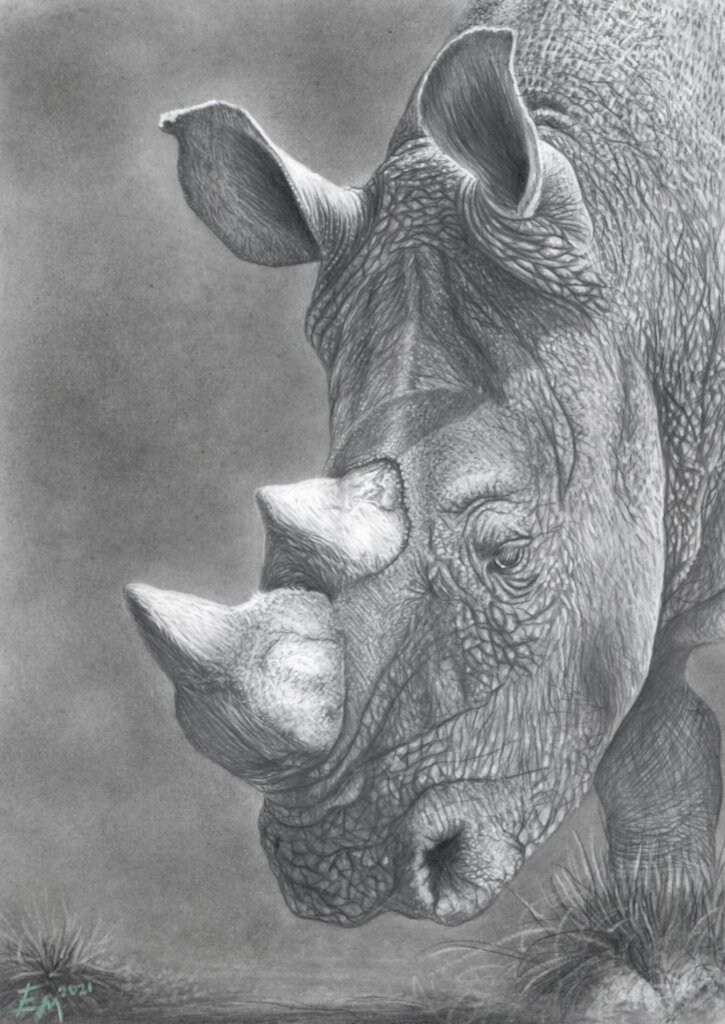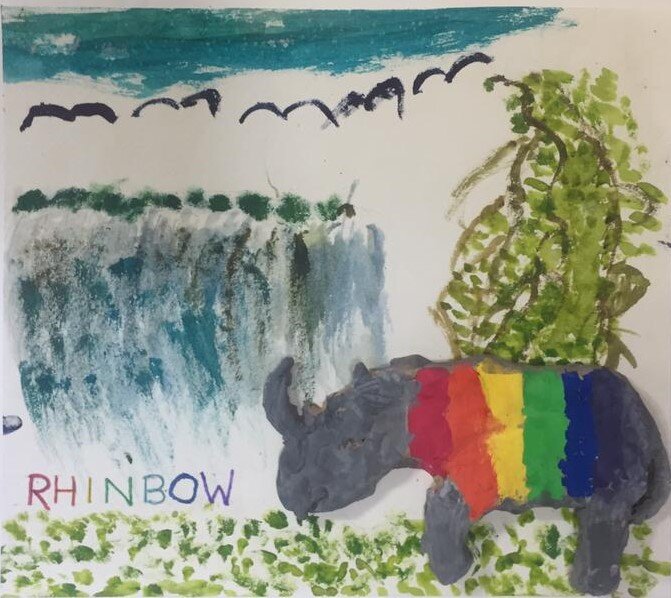 Links: