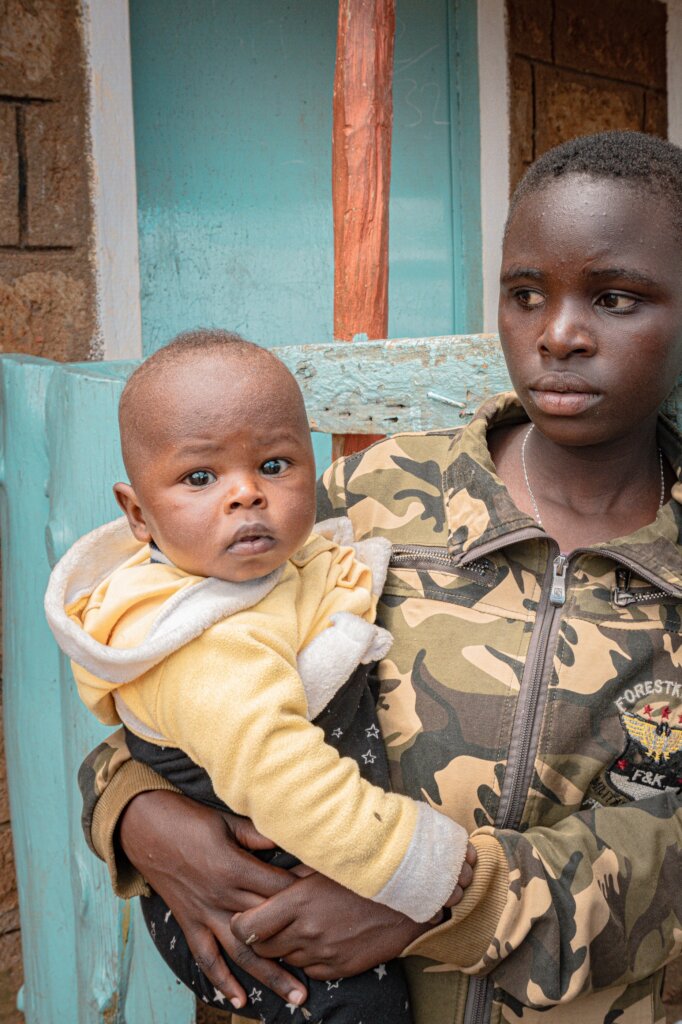 Abstract
Kenya is grappling with a concerning surge in malnutrition rates among children and mothers, attributed to factors such as food insecurity, inflation, the devaluation of the Kenyan shilling, and escalating food costs. Over the past 15 years, Macheo has been dedicated to combatting malnutrition in Kenya, so far this year we have been able to reach 240 malnourished children and 42 malnourished mothers through its program.
Macheo offers a range of services to its beneficiaries, encompassing nutritional screening, therapeutic and supplementary food provisions, education on nutrition and hygiene, and referrals for essential services like medical care. Recognizing the critical impact of malnutrition on children's physical and cognitive development, as well as its role in elevating the risk of preventable diseases, Macheo's work remains pivotal for the health and well-being of Kenya's children and mothers.
Overview
Despite Macheo's persistent efforts, the prevalence of severe malnutrition in children has surged in recent months, mirroring the broader increase in malnutrition across Kenya. Contributing factors include food insecurity, driven by rising prices and limited access to nutritious food, inflation making it harder for families to afford basic necessities, and the devaluation of the Kenyan shilling leading to increased costs for importing essential goods.
Macheo is confronted with various challenges in its mission to combat malnutrition, such as the escalating costs associated with running the nutrition program. The expenses related to food, supplements, and medicines have spiked significantly. Additionally, the organization faces the imperative to extend its reach to more malnourished children and mothers who are currently underserved. Addressing the root causes of malnutrition, including food insecurity and poverty, is a complex and long-term process that Macheo is actively engaged in.
In the face of these challenges, Macheo remains unwavering in its commitment to alleviating malnutrition in Kenya. The organization expresses gratitude for the steadfast support of its donors and partners.
Our Success Story
Breastfeeding and general nutrition are very important in the first half-year of a baby's developmental cycle. Imagine a situation a baby in this very critical period cannot breastfeed due to a condition she was born with. That summarizes what Angel (alias), now a year and a half old, went through in her earliest months.
Born with an opening in the roof of her mouth, Angel struggled to properly suck in milk into her delicate digestive system that depended on milk for nutrition. This condition was realized after the baby was only a week old, as she would cry excessively and spill milk through her nose whenever she was being breastfed. Born to a young mother, only 18 at the time, this came with many challenges. Not only did Sarah*, Angel's mother, come from a low-income background, but she was also in conflict with her own mother, which had to do with Angel's birth – adding more layers of complexity to an already challenging situation.
Doctors advised Sarah to feed Angel her breast milk from a cup with a spoon to monitor her weight and growth before exploring corrective surgery. However, due to Sarah's economic situation, her dietary needs as a lactating mother were barely met, affecting her milk production. At one month old, Angel had not gained any weight, and her mother was advised to purchase formula milk, which she could not afford. She thus decided to give regular cow's milk to the child, but it resulted in stomach discomfort and constipation. As Dorcas' health continued to deteriorate, Sarah moved in with her grandmother. Angel was taken to a Level 5 Hospital to assess her health deeply. Doctors revealed malnutrition due to starvation as the cause of Angel's dwindling health.
It was through the doctors that Sarah was referred to Macheo for support, monitoring, and follow-up. During the assessment, only four months old and weighing only 5.5lbs Angel looked weak, irritable, and had loose skin and protruding eyes. She was thus put through the malnourished children's program immediately. Regular provision of formula milk, supplements, and proper feeding enabled Angel to gain the appropriate weight to undergo her corrective surgery. Sarah was also enrolled in a mental health program to help her cope with the pressure of family conflict, relieve stress, and enable her to take good care of herself and, by extension, Angel.
Angel's surgery was successful. The surgery was a Hail Mary that helped restore her health and put her on the path to growth and achieving developmental milestones. She can now patter on her two feet, play with other children, and possess the most radiant smile. The family is happy and grateful for the support that was given in restoring Angel's health and Sarah's confidence. Sarah reconciled with her mother and moved back in with her again