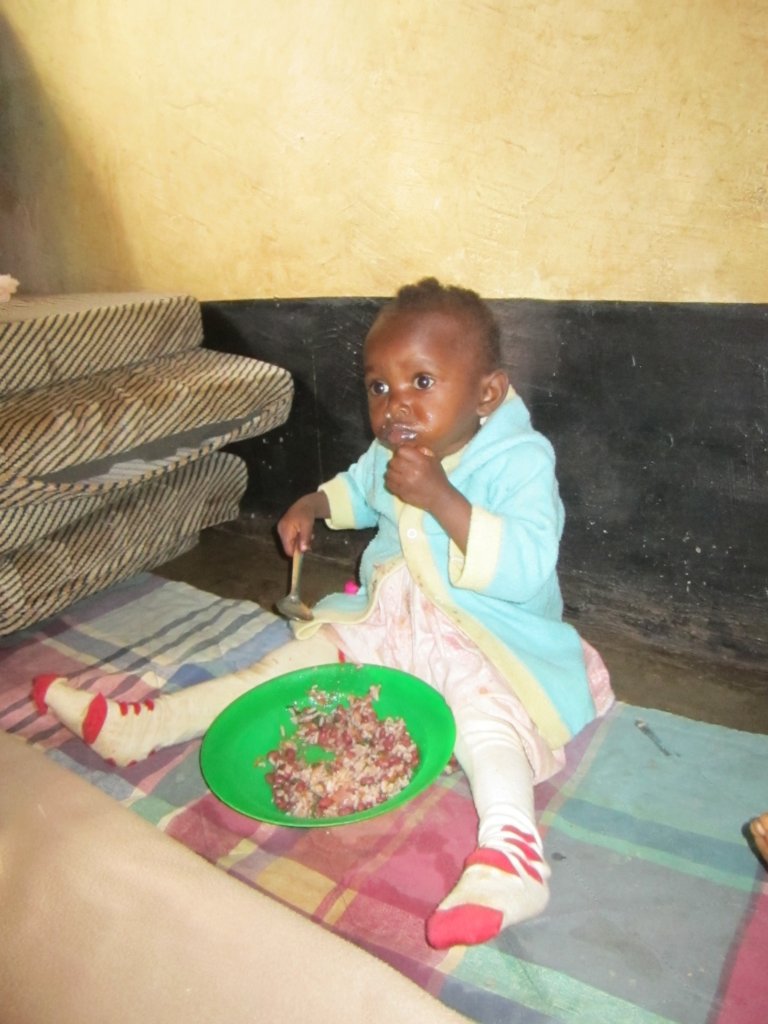 Due to your generous support Macheo US has been able to continue the underlying financial stream for the Macheo Malnourished Children's Program in Thika, Kenya into 2016. This program feeds and brings good health for up to 30 little children, who otherwise would go hungry.
Poverty, poor health, nutrition and scarce healthcare, derail the potential for cognitive development of about 200 million children under age 5 in developing countries. This negatively affects school performance, thus lowering adult incomes, which in turn has negative implications for national development, communities and the quality of life for familes.
In Kenya, malnourished children are many, especially among poor populations in urban slums and rural areas. The government of Kenya together with NGO's strive to help the affected children and their families.
The Macheo Children's Centre, works with malnourished children in the Kiandutu slum in Thika. The children are identified by Macheo's fieldworkers and are cared for daily at the KOP centre. During their stay in our program the children are fed with highly nutritious food. Anthropometric measures of height and weight and also regular health checks are used to monitor each child's progress. The guardians of these children are trained on topics related to nutrition and child development.
Meet Else –A child helped by the Macheo Malnourished Children's Program.
Baby Else is the second child of the family and has an 8 year old sister Chrissencia. The parents lived in Mombasa but the mother separated from her husband after an abusive relationship and his plan of exchanging his older child for money. She moved to the Kiandutu slum in Thika, pregnant with Else, to be with her sister. Life was very difficult for the mother as she was not earning money and her sister had her own family to care for, hence during her pregnancy she was feeding poorly and only had one meal a day. After she gave birth to Else her breast milk was not enough and contributed to the baby being underweight.
Macheo's counselors assessed Else, found her to be severely malnourished, only weighing 15 pounds at 9 months and was only just sitting. The child was enrolled in the Macheo program and the mother attended the seminars and counseling sessions. Else benefited from the malnourished program for 6 months, having morning porridge, a balanced lunch along with fruit and milk and stimulating play and attention. She exited from the program at normal weight and recovered from the delayed milestones. Her mother is very happy that she is in good health again and very grateful for the help of the Macheo Children's Centre and all who support them.
That support was given by our donors here at Macheo US!! People such as you!
Many, many thanks for your support and consideration in helping feed these little ones.
The Macheo US Outreach Team
Anne, Lindy and Lisanne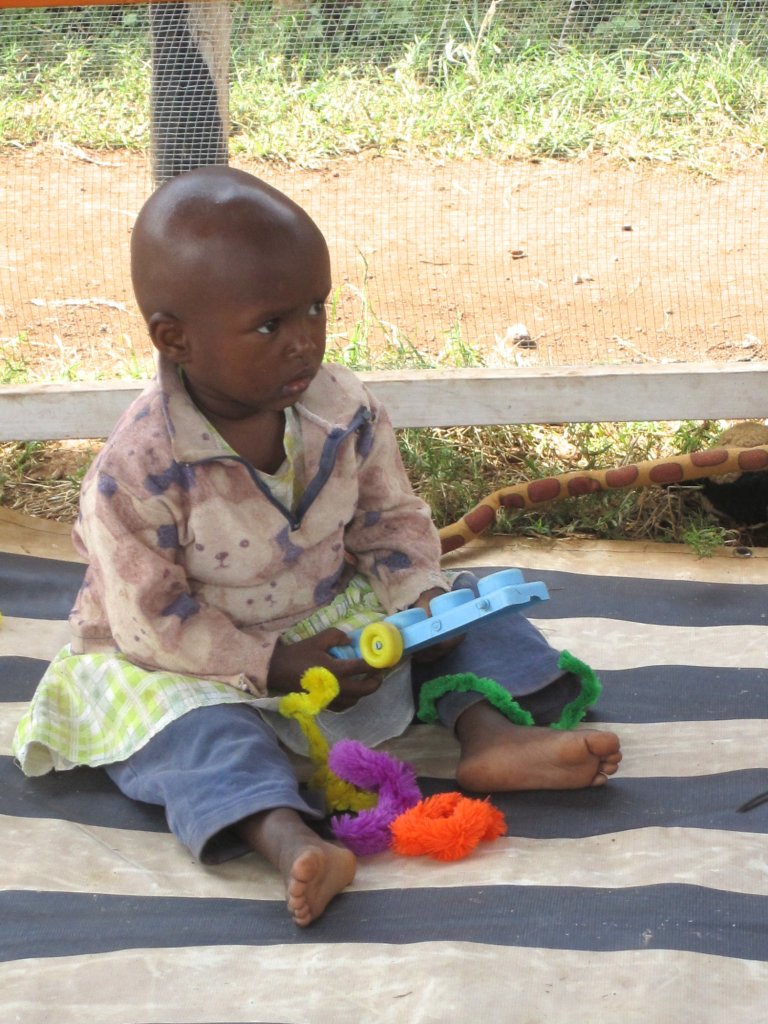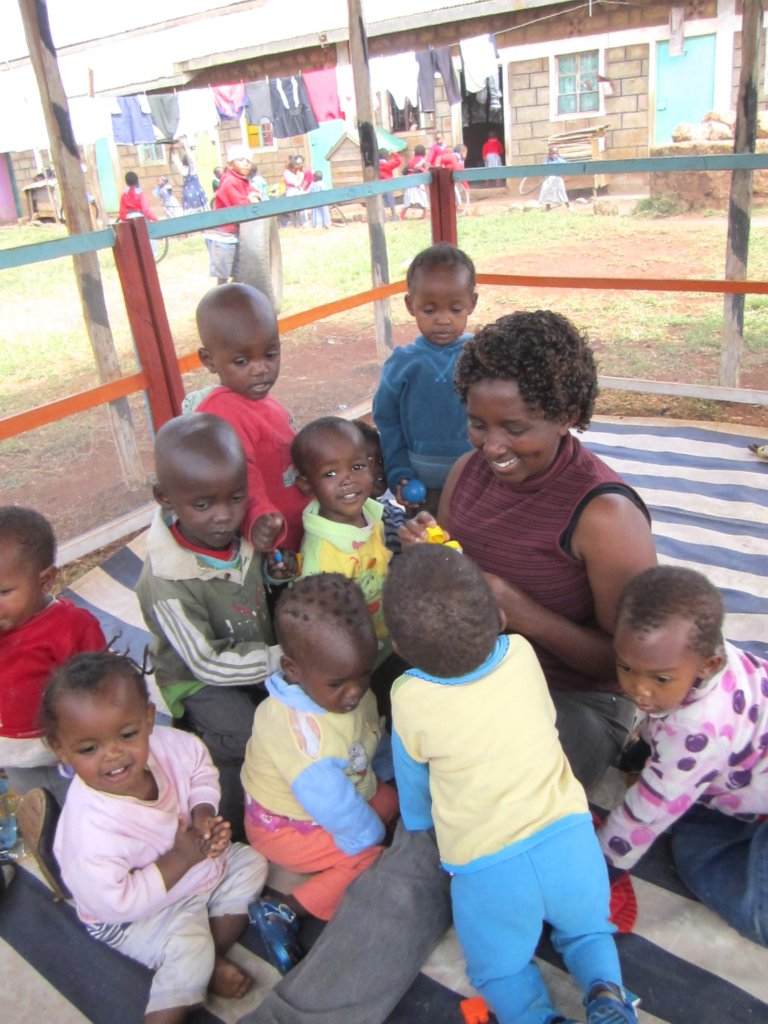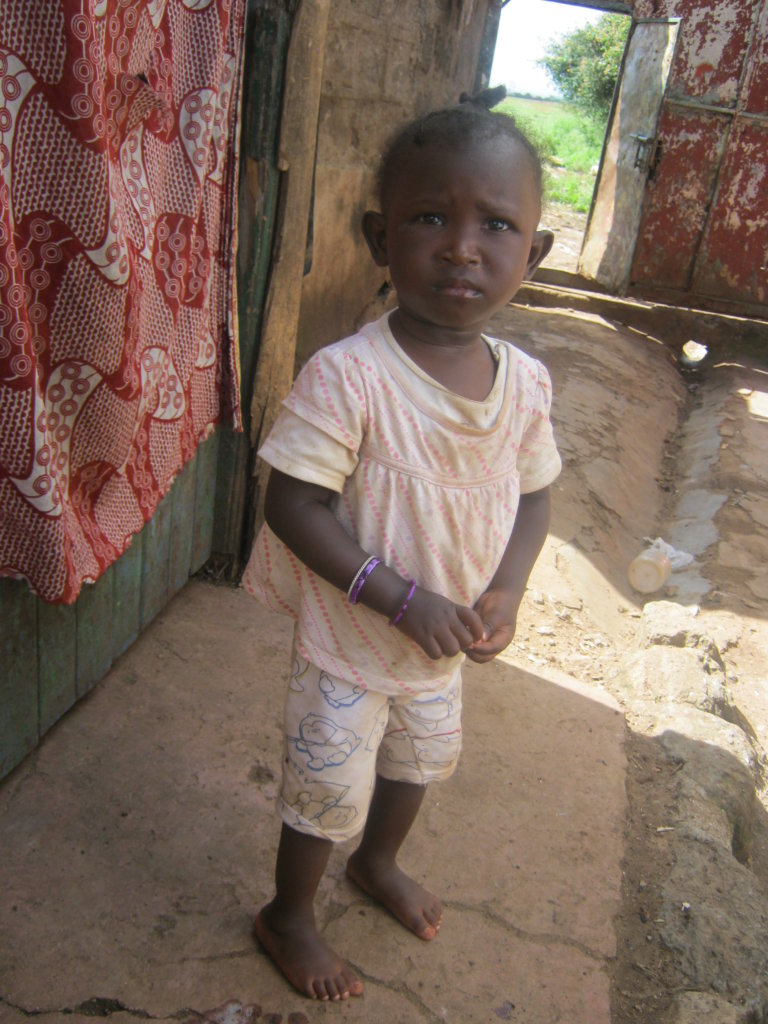 Links: