Project Report

| Mar 9, 2023
20 years of Feeding Children in Kibera!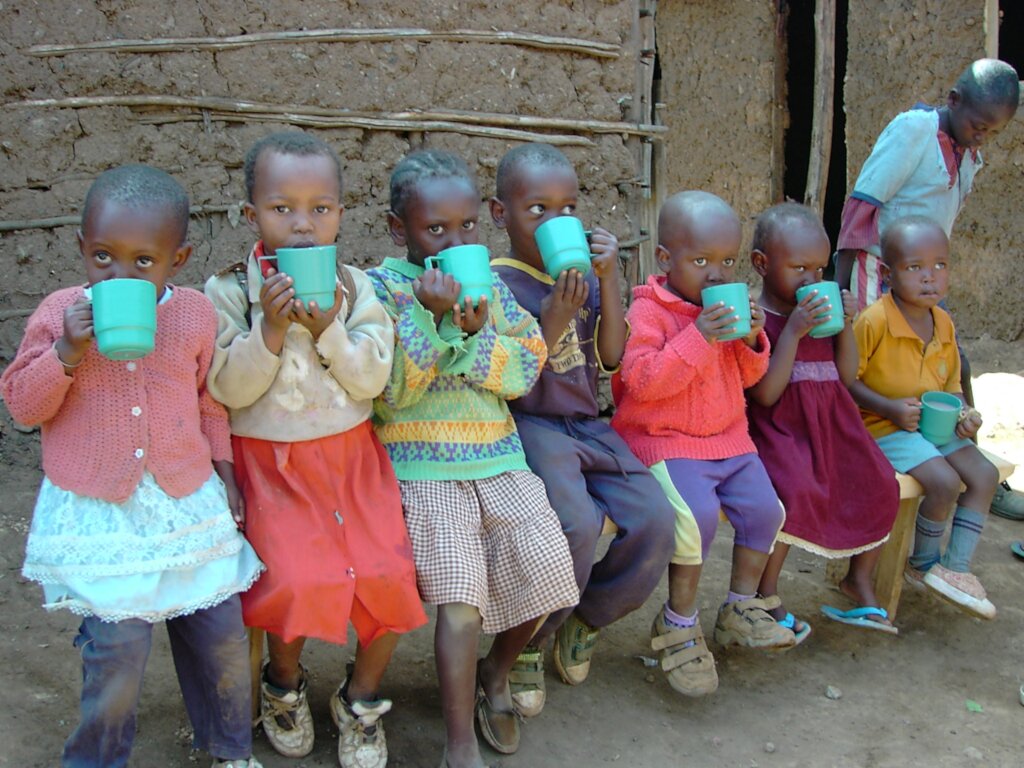 Turning Point is turning 20 years of serving vulnerable children and their families from Kibera, Kenya!
The feeding programme was the first programme to be started by Turning Point in 2003 with a pot of porridge and 7 children. 20 years later, the programme is offering daily breakfast and lunch to 200 children every year.
The programme has evolved and grown over the years and there is an improvement in the quality of food offered to the children in terms of nutrition and variety. The children at our Kianda preschool and Fountains of Hope School look forward to their daily school meals. Usually, tea and mandazi (a form of local donut) for breakfast. For lunch, they are offered rice with beans or githeri (a mix of boiled maize and beans) or ugali (dense porridge from maize flour) with some vegetables and meat. The children are also offered fruit 2-3 times a week.
"Every day on our way to school, we would pass by the centre to have breakfast. Mama Judy was always ready with tea and mandazi (doughnut). We felt special and loved" Recalls Bonnie our alumni who is now a Sales Coordinator at a company in Nairobi.
The programme also offers food to over 152 households during long school holidays to ensure the children are fed as most of them depend on school meals.
Monitoring the growth of the children is central to the programme to check how the programme is contributing to the health and wellbeing of the children. The growth monitoring activity also helps catch any health issues in the children for early intervention.
Lastly, we carry out deworming treatment on the children every term. The treatmentcontributes to significant weight gains and allows more energy to be focused on child growth and development.
There is no doubt that in the last 20 years, the programme has significantly contributed to the learning outcomes as well as the health and nutrition of hundreds of children that Turning Point has returned to school.