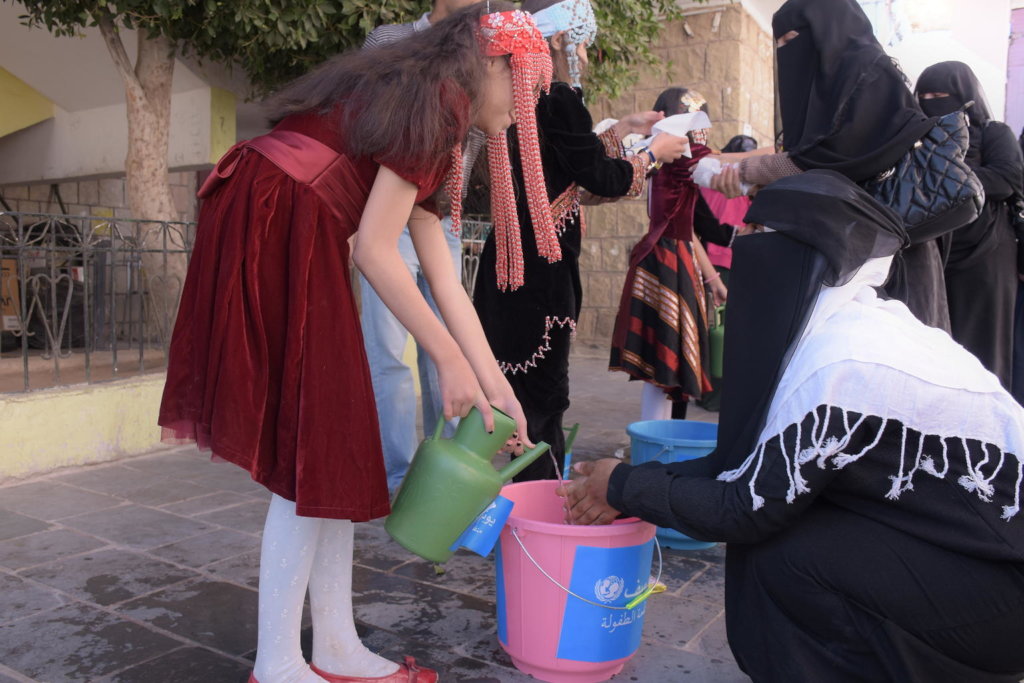 Dear Friend,
Thanks to your support, UNICEF and partners were able to support children and families affected by the nutrition crisis in Africa and the Middle East. Your partnership has helped UNICEF and its partners provide critical support to the most vulnerable children, which includes treatment for approximately 1.4 million children suffering from severe acute malnutrition.

Below is an overview of UNICEF's response in the four countries worst affected:

Yemen
In Yemen, more than 1,000 days since the conflict escalated, the country is in the grips of the world's worst humanitarian crisis, with restrictions on fuel and food imports further complicating emergency response. The restrictions add to the misery of children in Yemen who already face the triple threat of diseases, malnutrition and violence. In 2017, more than 204,031 children with life threatening severe acute malnutrition were admitted for treatment in UNICEF supported programs.

South Sudan
Nutrition and food security remain critical challenges across South Sudan. UNICEF works in South Sudan with over 112 partners to provide nutrition, health, WASH, education and child protection services, with priority to lifesaving interventions for the population most affected by the humanitarian crisis. Over 276,000 children under five are at risk of death and irreversible damage without access to critical nutrition. In 2017, UNICEF delivered assistance to 2.3 million people, including 2.1 children. UNICEF treated more than 160,000 children for severe acute malnutrition.
Somalia
Conflict, insecurity, drought and famine have defined Somalia throughout more than two decades. Currently, about a third of the population is still in crisis and in need of immediate food security and livelihood assistance. In 2017, more than 226,137 children with life threatening severe acute malnutrition were admitted for treatment in UNICEF supported programs.
Nigeria
UNICEF continues to scale up delivery and quality of the humanitarian response to affected populations in Borno, Yobe and Adamawa states in coordination with the Government, other United Nations agencies, and non-governmental organizations. UNICEF is targeting the most vulnerable populations. In 2017, more than 189,242 children were treated for severe acute malnutrition.
Your support not only helped avert the loss of many lives early on in this crisis, but is also supporting UNICEF's sustained response, as alarming levels of food insecurity continue to threaten children's lives.
On behalf of the children affected by this crisis, thank you.
Links: