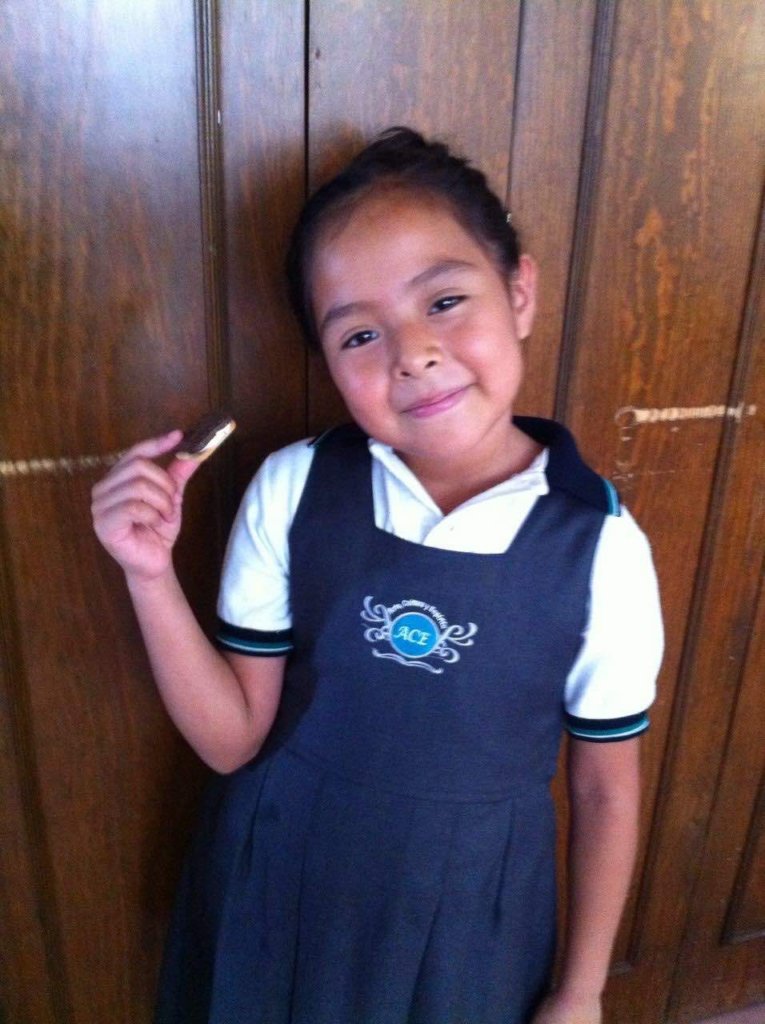 Hi! My name is Belen! I'm 8 years old, I live in Puerta Abierta and I attend a bilingual school thanks to you! In our foster home they love me very much but I know that all the possibilities I have are because of you and your generosity !
Do you really have an idea of the big opportunity you are giving me? It is all possible because you believed in me and in the others girls living with me, careless of the fact that we passed through a very big "soul hurricane ". You're so brave and so confident, and this is so because you are changing the world by believing in us, children.
I want to be honest with you, I didn't write this letter all by myself! !! They helped me at school, but I promise you that soon I'll be able to write you without making any mistakes.
Dear donors, PLEASE! Allow me to keep on studying in this bilingual college! My care keeper Lucy told me English is very important, therefore I'd love to continue learning!
How can you help me? It's really really easy! On June 15th Global Giving will organize a BONUS DAY matching the donations given to us! What do you have to do?
1) Click or paste in your browser this link to our project and to fall in love with it!!!
http://www.globalgiving.org/projects/family-and-school-for-9-abandoned-girls-in-mexico/
2) Do your donation from 9:00:01 EDT and 23:59:59 EDT on June 15th
Now I have to go, I was baking cookies …do you want the recipe? Sorry I have to ask Magui (the oldest of us) to help me! She'll be back from work soon and then in the next e-mail I'll tell you the secret of our cookies!!!!
Bye Bye
Belen
Links: