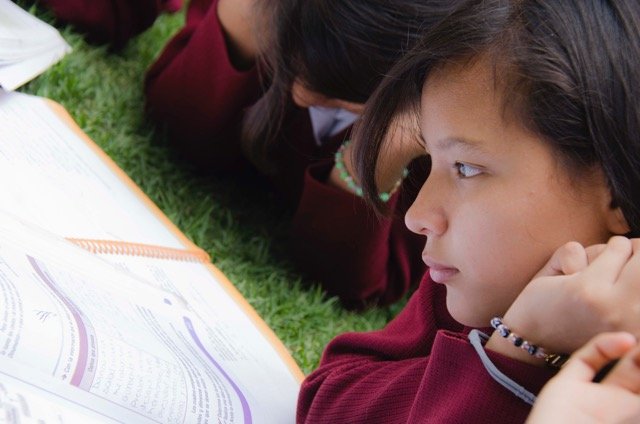 Dear Santa
You're almost here and we want to thank you. It was a wonderful year, it was a year full of joy and tears. Yes, we are grateful also for the difficult moments we faced; because we learned that happiness doesn't exist without sadness and we also learned that tears and suffering were very important to us in order to grow strong as trees.
Santa, now we are trees… yes you got it right; do you know why? Because we are putting down our souls like roots in the ground . We think we feel better every day , we think our hearts received a lot of love and comprehension during this year; so what? Thanks Santa, you made it possible because you gave us what we asked ymonth GlobalGiving is matching any ou in the last few years: peace, respect and a family.
As you know, dear Santa, here in Mexico a lot of people need your help: half of the Mexican population live below the poverty line. Often living in poverty, Mexican children are vulnerable to violence both in the home and at school. Violence experienced at school has dramatic consequences because it pushes children to abandon their education in order to look for a job. Furthermore street children also find themselves victims of violence at the hands of their employers or even traffickers who exploit them.
As we were talking to you Santa, we were lucky because we found a new home through Puerta Abierta I.A.P where all the people which are working with and for us give us all we need in order to feel happy and loved. They bring us therapies with psychologists as well as a quality education, which will help us to have a future: now we know that we can dream even if we suffered abuse and abandonment. Now we know we can trust people, now we know that after all we can hope and love ourselves.
Please Santa , we don't need dolls or games (even if we really like them) ; we just need to dream! Make our wish come true: make people continue to help us with their invaluable donations!
This month Globalgiving will match recurring donations for our project ! Tell all the kind donors to DONATE a little so we can reach our dreams!
https://www.globalgiving.org/dy/v2/pe/project-edit/edit-page-1.html?project.projId=9451
Hopefully one day we will help back someway, as we wish. For the moment, Santa, bring them our Christmas gift too: a big hug and smile from all the children they helped.
The girls of Puerta Abierta I.A.P
Links: