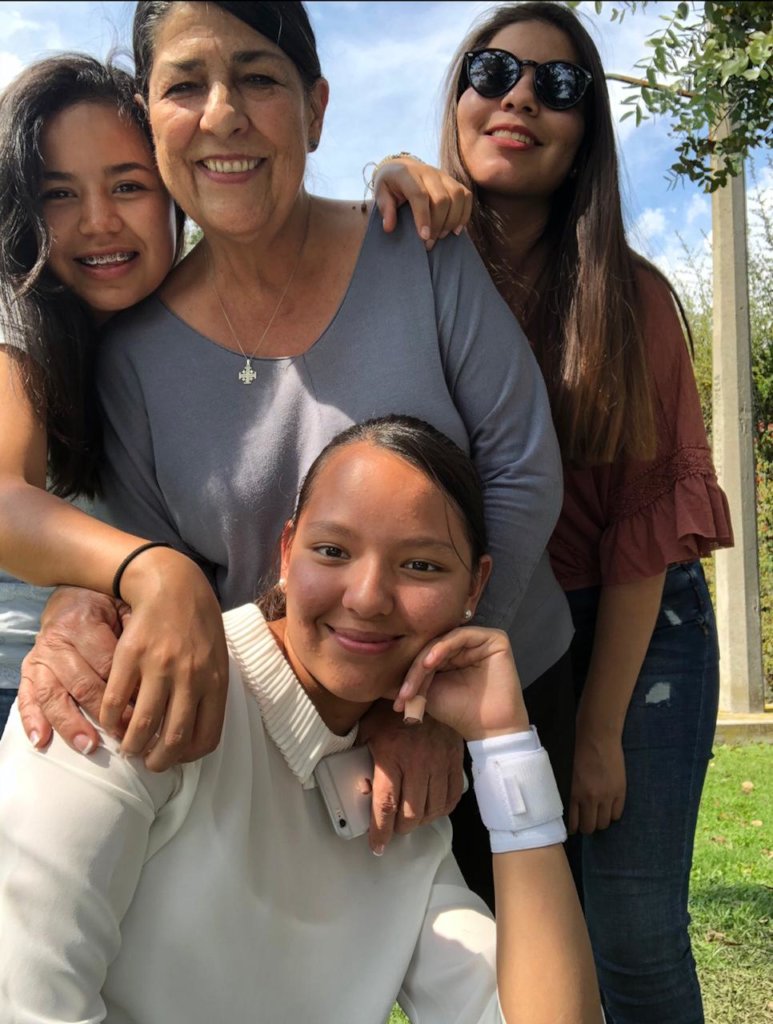 MOTHER
To be a mother! What a challenge is to be a mother, what a challenge is even to define it, let alone be one. There are so many challenges and requisites, that we even ask ourselves:
Is it even possible to be perfect at it? Mothers, like all of us human beings, are full of limitations. However, it is love that empowers them to overcome those limitations, and help their offspring grow with guidance and care.
Being a mother is complicated, to say the least. If that is true for a natural mother, what a challenge it is for Lucy, our beloved mother. She lovingly embraces our girls, while they need to slowly accept her, as a mother figure, with all its dimensions, as authority, slowly building trust with care and patience, and eventually, after some time, true love, respect and thankfulness.
Lucy´s mother role has been quite a challenge and in a single word, an Odyssey!!
Having formed her own family, she has a very clear role as to what a mother needs and should be, starting with love for her children, inspiring trust and security. Having these as a foundation, she instills in our girls the desire to develop their intellectual skills, search for knowledge, ideals, a vision of their future, with strong values that are lived every day.
Today, as a result of this love and stimulation, care for their needs, and pursuit of opportunities, we have three college students. Studying and working part-time, they are developing their professional skills while gaining self-esteem and security. All, while serving as a living example for their siblings following on their steps.
Lucy has had her heart grabbed by her new PA daughters.
It has been quite a journey, from an initial managerial job, to a full motherly involvement, loving each girl individually and all of them becoming her "heart-daughters". As all mother-daughter relationships, it is two-sided: Lucy dedicated in heart and soul to them, and all the girls admiring, trusting and loving her, as she has developed their emotional stability, security and self-esteem.
This "mother-of-the heart" role poses a double challenge. The responsibility of a role model for the girls, so that in time, they are prepared to be mothers too. Setting forth the role-model they could not have from their natural mother. The second challenge, is that with this example, they are able to build their own healthy and loving families, in spite of their troubled and painful past.
Links: