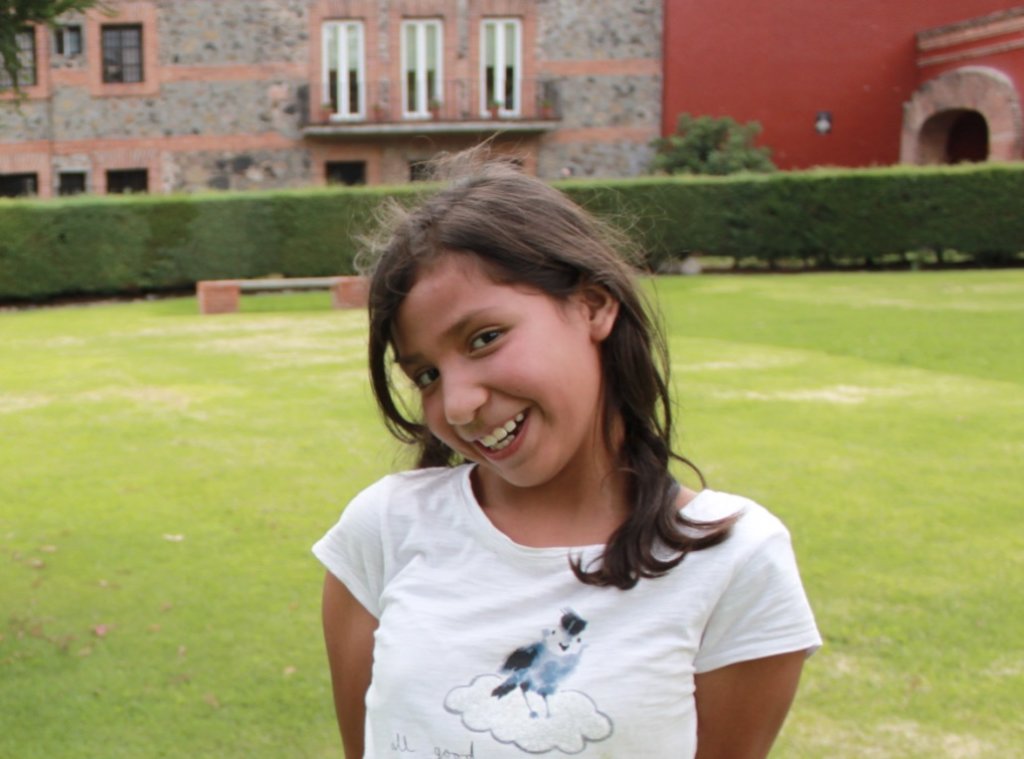 XIMENA
In Puerta Abierta, as in all families, there are children that can be easily molded or can adapt better to family values and habits than others.
Our youngest girl, 11 years old, is cheerful, outgoing and generally very extrovert. But is also always challenging house rules. She knows she is loved by all, but at the same time takes advantage of both conditions, being loved and the youngest.
Having strong female role models in the family, sometimes she feels empowered to decide what is best for her and sometimes even worst, for some other family members, including the staff.
This behavior creates chaos in the house and eventually troubles her deeply, because she does not achieve some privileges she is looking for. She needs to know and accept her limits as well as accept that authority is to be acknowledged and respected.
On the other side of the equation, we adults working with her, must also acknowledge that this is a slow process, and that it requires strategies that work with her character.
Adults must serve as role models, so getting angry or just shouting an order, is out of the question. This is a difficult action to balance, how to retain authority in the face of a continuous behavioral challenge. The main purpose is that Ximena realize that her impulsive behavior leads her to a problematic scenario.
Ximena, when in peace, is ingenious, loving and a delight to be with. We need to reinforce these emotions in order to learn which is the correct way to behave and her goals will achieve.
Some of the strategies we have implemented for her is a program of exercise as football, at school and swimming classes outside school. She has art classes once a week. She used to go emotional therapy as well as learning therapy.
All adults working with her must be coached not to lose objectivity, when their authority is put to the test by a twelve year old girl.
With the help of educational and psychological or neurological counsel, love and firm guidance on behalf of her tutors, slowly she is showing signs of advance in her behavior, and her charm as a young woman, leaving childhood is becoming less painful.
At Puerta Abierta we have learned that in order to win a war, we need to fight one battle at a time, while attending to the needs of each girl. We need to be warm, patient and firm, and enjoy the girls as they grow up, while watching their evolving personalities.
Links: