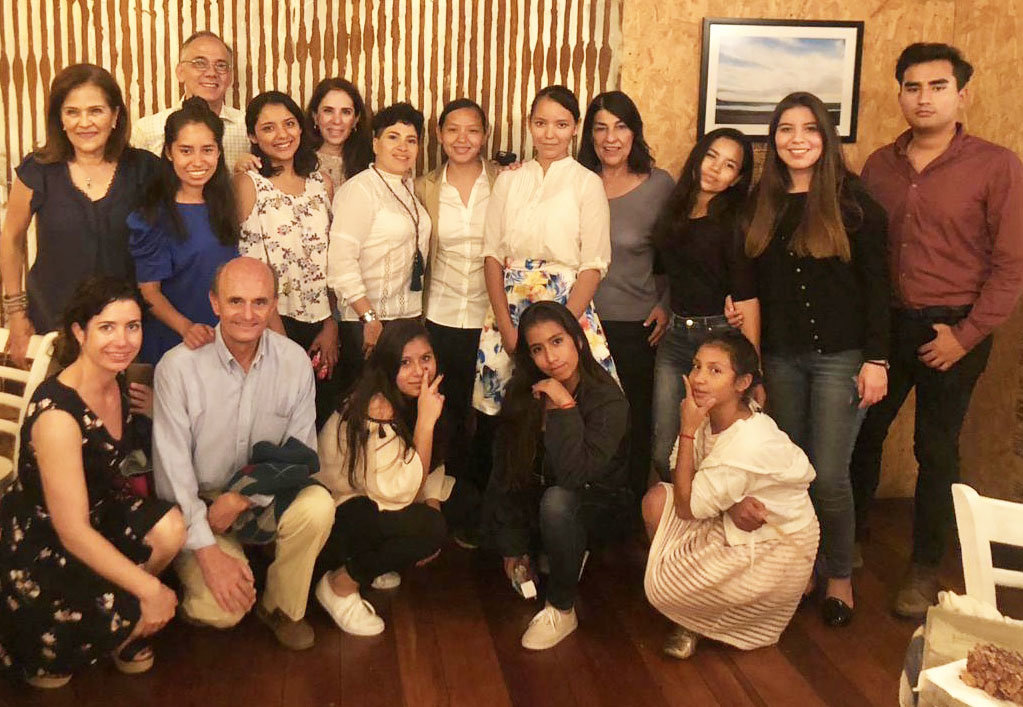 Dear Donor,
Today I want to tell you about family as December is family, it's time to be part of a family, to belong, to feel loved. When you don´t have family this is the time of the year you dare most, as it will remember you how lonely you are. Every child deserves a loving family don't you agree? But this is not true to every child as it was not for our girls. All of our girls were separated from their families as the family was inflicting violence against them and in order to protect them our government through the children head office DIF took them into their custody.
But don't be sad, our girls have a loving family a different one that has formed 14 years ago, so for them this is their family, they one they love and cherish. They remember their biological family and sometimes they feel sad but they know how privileged and loved they are now.
I will tell you a little more of what happens in this family in December, all of them will be out of school on holidays at least a week and this time is when family builds, traditions are important and we take care that it happens. Every year we have dinner party with them a few days before Christmas as we, the board and staff are the extended family, they now collaborate in the organization and preparation, as any other family everybody helps, I am in charge of the pasta, Ximena the youngest is in charge of the name tags for the table as she is very creative and so on.
We will have presents but most of all we will spend time with them and enjoy each of them.
The 24ththey will have a very nice Christmas dinner, a Mexican Christmas with a posada, this is involves a piñata and ponche a traditional warm drink with fruits . Before having their Christmas dinner they will go and help to prepare warm food for more vulnerable people because now they are safe, loved and privileged.
On the 25thmorning Ximena, very early will wake up all the girls to open the presents, every year we ask them to write with 3 options for a group of donors that every year gets them their presents. Most of them have asked for tennis and warm clothes, Magui the eldest asked for a turtle house as she owns a turtle, it has been in their home for 8 years now! Al of them surely will get a surprise as these donors are sensible to their needs as you are.
We want to thank you because you have built a family for them, there is no way we measure in numbers or money what this means for them, it means the world to them, a loving family that protects them and offers them the opportunity to become independent and self-sufficient and lead a life without violence. Imagine how much it is worth, as you can see there is no way to measure this.
Thanks again for this invaluable opportunity for them!
Puerta Abierta
Links: