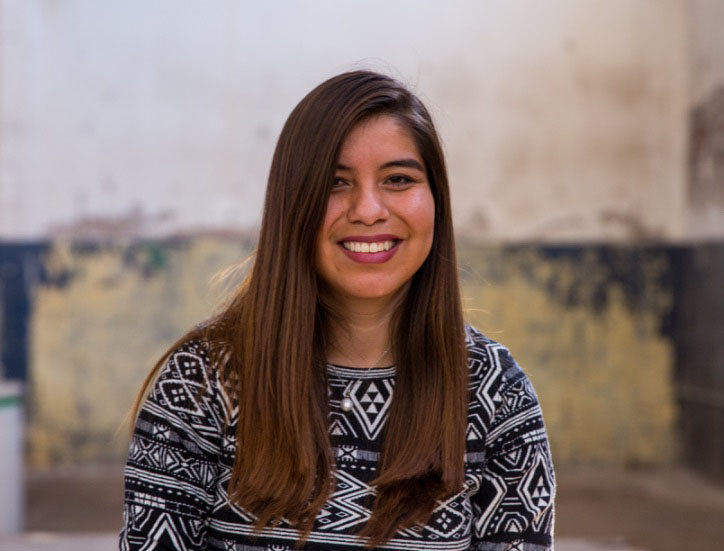 Hello!
My name is Margarita, many of you have read about me these past few years. You´ve helped and supported my education and I am beyond grateful, thankful and it´s all thanks to you.
Let me tell you a little bit about myself, a long time ago (15 years ago to be exact), I didn't really have a hopeful vision of myself, in fact I didn't even really see a future. Things at home were terrible and painful and the people who were supposed to protect me and guide me trough life were the ones inflicting these terrible feelings and sad experiences. I justified it by telling myself maybe I was in the wrong, maybe if I behaved better and tried to do better, things would change.
Now I know this wasn't right, it wasn't right for a child my age to feel like this. Each and every one of us deserves to have a home filled with happy moments, with loving parents and a family that nurtures you and guarantees your safety. Ever since I arrived at Puerta Abierta, my vision of family is different; they loved me from the beginning, respected me and opened my mind to the possibility of a bright future.
Puerta Abierta has not only given me the love and education I deserve. They have given me all the opportunities I never ever dreamt in a million years. . At 22 I am the oldest girl, however it's been a journey of 15 years, Puerta Abierta and the girls living there are my family. Today I am enrolled in University; I have a steady job and a boyfriend who´s become part of my family. My life has changed and keeps on changing and becoming better.
Today I am here to tell you a story of happiness and hope, and it´s thanks to your help that my reality is this today. You've impacted and continue to impact our foundation with your donations and hopeful comments.
Today you can keep supporting our dreams, In honor to #GivingTuesday, @GlogalGiving is matching a portion of all donations. Donate today!

Thank you for supporting Puerta Abierta as this has made my dreams and all the girls dreams come to true.
Magui
Links: