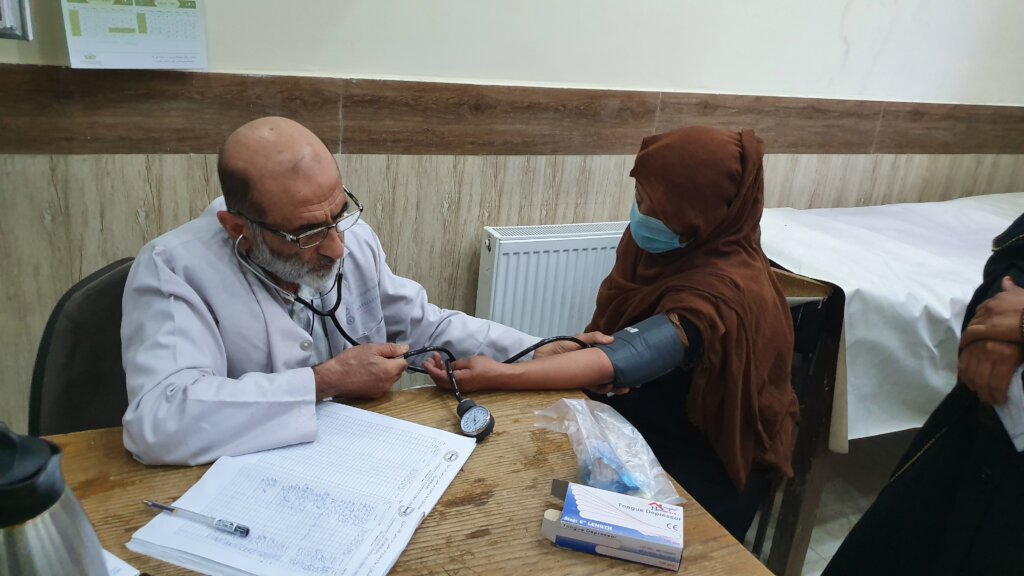 I was very careful
My name is S. I have three children, my husband is a farmer, and we live in Sarkhrood district of Nangarhar province.
I have been sick for a long time. I had visited many doctors and hospitals, but I did not get better with their treatment. Day by day my body weight decreased and I became weaker, I had no ability to do housework and I thought I was going to die.
Finally, one of my relatives told me to go to the Darman clinic.
When I visited Darman clinic here, the kind doctor of this clinic carefully checked all my prescriptions and laboratory tests that I had received from different doctors and examined me carefully. And he issued a tuberculosis test for me. When the test result came, it turned out that I have pulmonary tuberculosis.
I have been taking tuberculosis medicine for three months now. I have completely recovered, my body weight has improved and my skin has become clear again. Now I can finally do all my housework properly and I don't feel tired anymore.
The doctor told me that my whole family should be tested for tuberculosis. Fortunately, after the test, it turned out that none of our family members had tuberculosis and their tests were all negative. I had been very careful during my illness so that it would not be transmitted to anyone else.
I am grateful to all the staff of this clinic, especially the doctor who diagnosed my illness and treated me. I am also thankful to the kind people who built this clinic and provide financial support.
Regards,