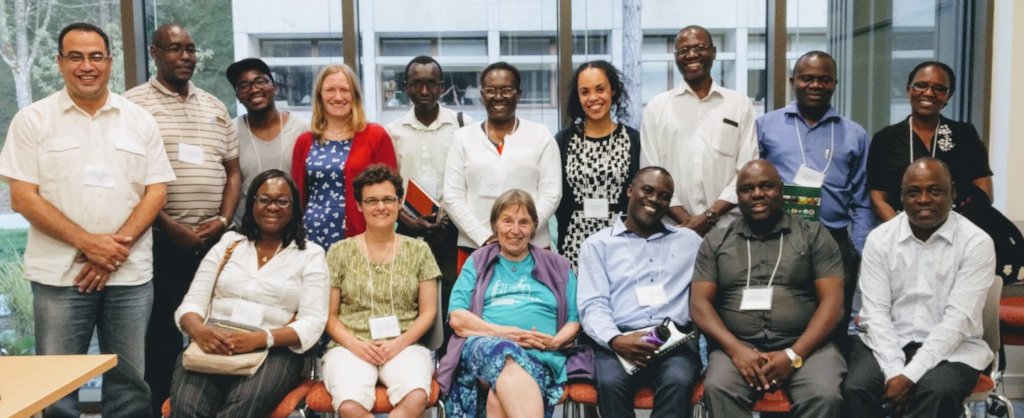 Thank you! With your support we raised over $32,000 through our 2017 year-end crowdfunding campaign. With that funding, together with 2 small grants we won, we now have enough money to move forward with preparing for our 2nd East Africa Phage Workshop, scheduled for June 25 - July 6, 2018!
This workshop will be hosted in Kenya and coordinated in partnership with two senior participants from our 1st East Africa Phage Workshop, which was hosted in Uganda last July. Thus, the network of phage scientists in East Africa is beginning to expand. Thank you for helping to make this happen!
Our goal is to also deliver our 1st workshop in West Africa within the next year. But we need to raise more money to make that a reality. Here are some creative ways we might do that:
Does your employer provide matching funds for donations that you have made? If so, we'd be happy to provide the info needed to take advantage of that opportunity.
Are you aware of any venues where we could present about Phages for Global Health? If so, Dr. Tobi Nagel is willing!
In fact, on March 14 at 7 PM, Tobi will present some Phun Phage Phacts as part of an event called Taste of Science SF. If you are in the San Francisco area then, please join us at PianoFight, a community-driven arts venue that also serves food and drinks. All ages are welcome!
Thank you again for your support,
Tobi Nagel, PhD - Founder & President
Karen Erickson - Treasurer
James B. Lin - Secretary
Links: