Project Report

| Oct 20, 2023
Animal Rescue Stories - October 2023
By Dr. Perley-Ann Friedman | Global Giving Project Manager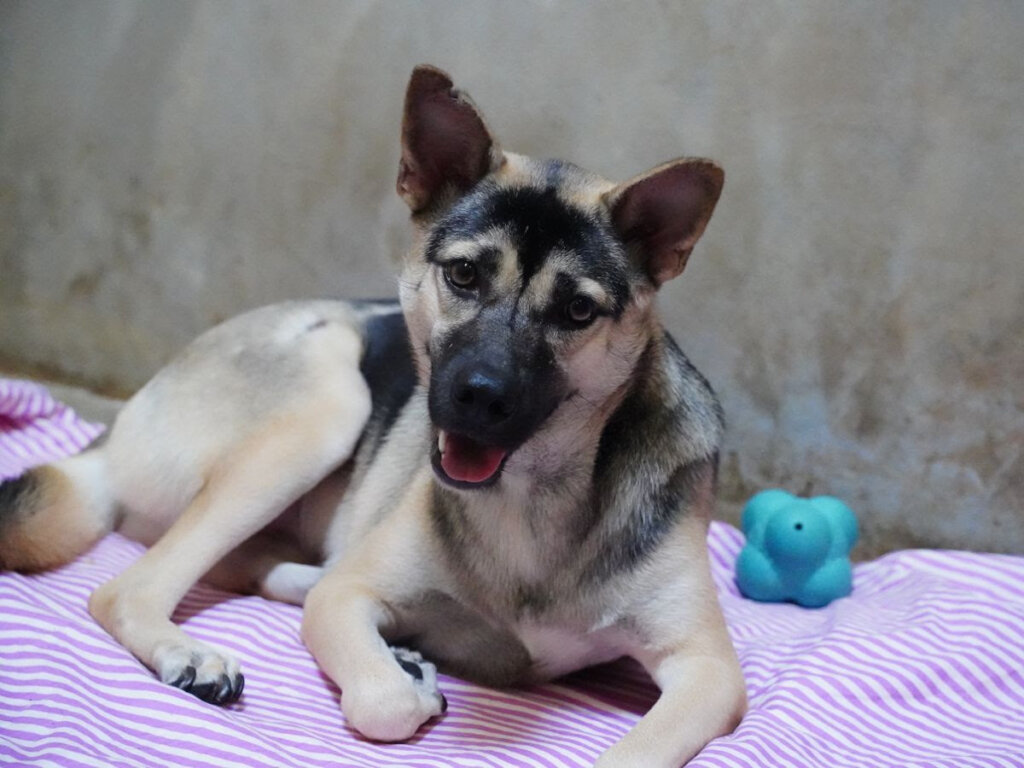 Every animal that comes to us at Lanta Animal Welfare, either from one of our sterilization clinics, or rescued in the Koh Lanta area, begins a stay in our Intensive Care Unit.

For this GlobalGiving Report, I'm going to tell you about three of our rescue animals, so you can see how your support of our rescue efforts, is saving their precious lives.

Westlyn and her long road to recovery

When the Animal Rescue Team rescued Westlyn, she was in terrible pain. Westlyn was the victim of wicked abuse and cruelty. She had horrific burn wounds on her back from someone throwing boiling oil or water at her.

It is hard to believe anyone could do such a thing; wanting to inflict such pain on an innocent animal. Westlyn must have been in unspeakable agony and is now terrified of people.

It has taken our medical team several months, with daily burn treatments, to get Westlyn to trust them and now the signs are overwhelmingly positive. She's now socialising with more people as she's learning to enjoy human interaction and affection.

You can see for yourself, with her photo, how much happier she looks.

Cowley is now safe in our care

Cowley's story is one of the worst cases of wounds and animal abuse we've seen at years at Lanta Animal Welfare. We have not seen many head injuries worse than this.

Cowley must have been in excruciating pain. When the team rescued him, the skin had been torn from his head, exposing his entire skull was exposed. The images are truly horrific. Most of them are far too upsetting to share with you.

Physically, he must have been in absolute agony. Mentally, I can't imagine what he was going through. We don't know what caused Cowley's injury. It may have been a dogfight or possibly he was the victim of horrendous abuse.

Cowley is now getting all the treatment, and the love, care, attention and affection he needs. After everything he's been through and all his suffering, Cowley has shown incredible bravery and courage. This little guy is a real fighter.

And he's also a sweetheart. Despite his appalling condition, and the pain he must have been in, he's allowed the medical team to attend to his injuries without complaint.

We think he knows he's safe now, and that we're looking after him.

Melly will survive and thrive

Tiny Melly was dumped at the side of the road. Discarded like garbage. She's just eight weeks old. I can't believe someone would treat a dog like this. And I know you won't believe it either. Thinking of how scared she must have been breaks my heart. I am sure it breaks yours, too.

It's such unimaginable cruelty to inflict on an innocent animal. How could anyone be so heartless and callous?

Melly was in so much pain and distress when she was found by the roadside, alone and terrified. She was so tiny, barely bigger than a human hand, weighing just over 2 pounds, or 1 kilogram.

She was covered in fleas and had awful wounds on her back and around her ears. Her skin was crawling with maggots. Left on those streets, Melly would never have made it. She would've died - scared, alone, and in pain.

Melly is safe in our care now. She is getting all the love and care this little puppy needs as she continues on her road to recovery.

= = = = = = = =

These stories can be difficult, but please remember you have helped relieve pain and suffering, through your support of our GlobalGiving initiatives. Your compassion gives animals like Westlyn, Cowley, and Melly, the life they deserve, instead of the tragic death, they did not.

Your past, present, and hopefully your continuing support, absolutely and without question, helps end the suffering of many vulnerable and abused animals.

Small steps, collectively, make a massive difference, by allowing our medical teams to provide lifesaving, and life-changing, treatment to animals that have no one to help them.

I love to share stories of our rescue animals so please contact me if you'd like more stories or more information about our mobile sterilization clinics and our animal rescue efforts.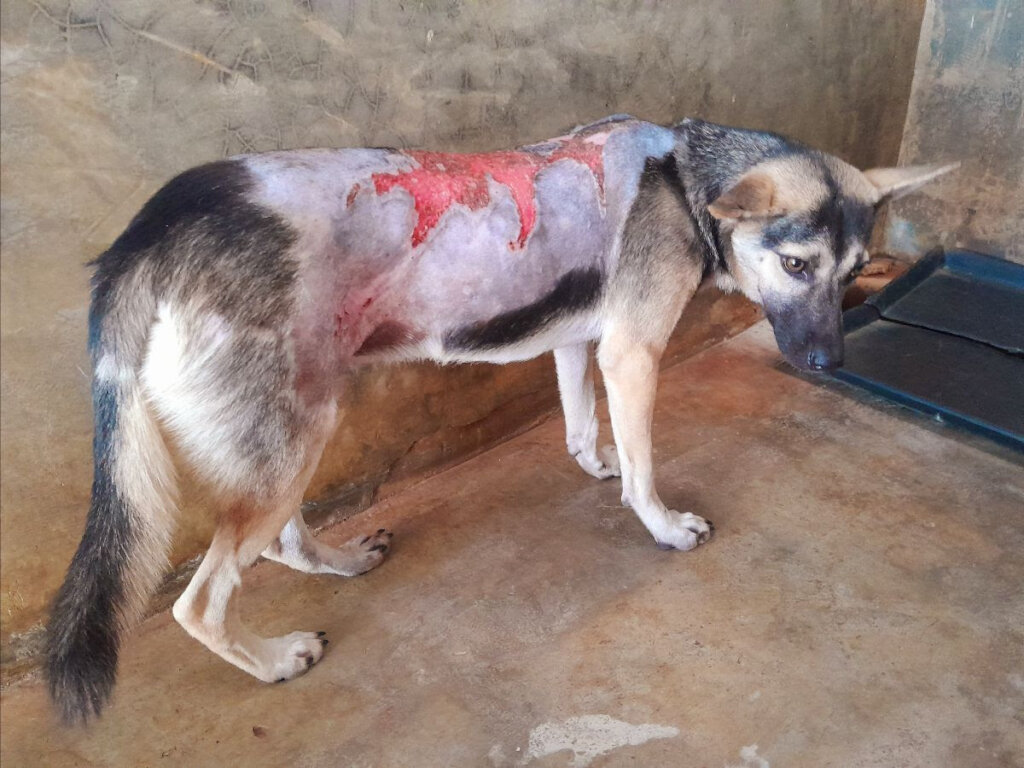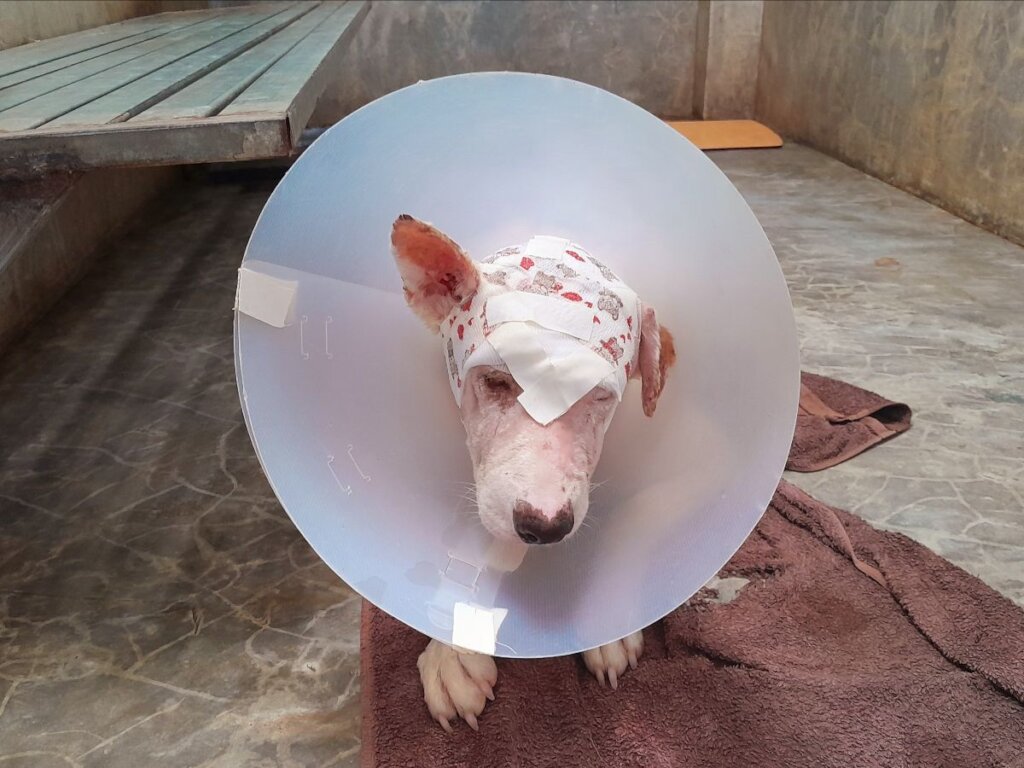 Links: