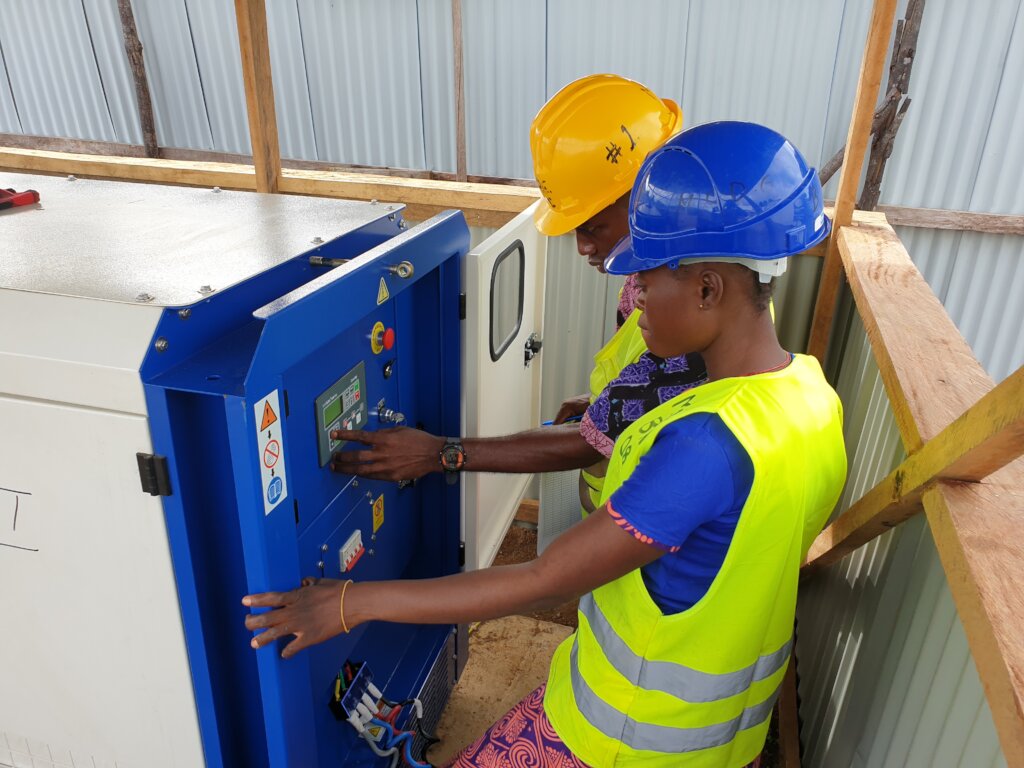 There are several exciting developments to report from Kono, Sierra Leone! After a long and wet rainy season, we are thrilled to announce that construction on the Maternal Center of Excellence (MCOE) is officially underway!
Much of the progress has been thanks to the extensive hiring and training of the local construction workforce, which is made up of local community members. Each team member is personally invested in building the equitable, accessible, and sustainable infrastructure that will provide high-quality healthcare access for mothers and newborns.
Throughout their training, many have experienced both personal and professional transformation. Take Florence Safia, Tool Depot Manager at the MCOE. In a recent conversation, she remarked:
"I have learned so much about construction in my short time with BHI. I have understood that it's not only men that can do construction work but we, as women, can also stand up for our rights and do this type of work that is considered to be for men only in Sierra Leone. If this project was not here, BHI would not have come, and we would have no jobs. We are immensely proud to be building this hospital for our people. I know that most women in our communities will be blessed to give birth here."
The team will soon be learning more from experts who can contribute to their professional development. This month, five Haitian-based team members who built Build Health International's first project, the Hôpital Universitaire de Mirebalais in Haiti, will be traveling to Kono to train the Sierra Leone crew and provide them with supplemental technical skills and expertise.
In addition to training the team, a few construction updates include:
Pouring concrete and layout for the South Ward and Kitchen
Continuing the foundation for the facility's perimeter fence and block work on the site wall
Planning the layout for the Birthing Center
We appreciate your continued support of and dedication to the Maternal Center of Excellence in Sierra Leone. Stay tuned for more ways that you can be involved with this work.
With gratitude,
Rosanna