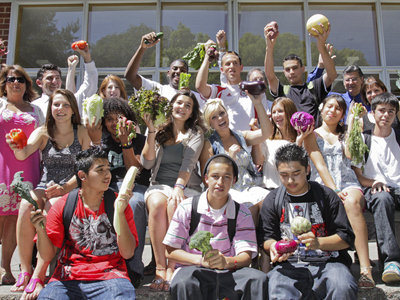 Teens Turning Green initiated Project Lunch this past June and developed the Project Lunch Stakeholders Collaborative numbering almost 200 partners. Through strategic alliances and a mutual goal, these dedicated partners are creating a framework that ensures every child in every Marin school is nourished and that lunch programs strive for the PL Platinum Standard with local, seasonal, and organic food as the core component. Together, we e are determined to improve the quality of lunch programs across Marin County and build community on school campuses with healthy food as the catalyst.
The Project Lunch Stakeholder Collaborative is a groundbreaking group of unstoppable leaders including key members Teens Turning Green, Marin Organic, Marin Agricultural Land Trust, the Agricultural Institute of Marin, Novato Unified School District, Whole Foods Market, Marin County Office of Education, Marin Department of Health and Human Services, Marin County Supervisors and Senator Mark Leno as well as administrators, policy makers, community members, students, farmers, chefs, food purveyors and many esteemed partnering non-profits.
For the past three months the Stakeholders Collaborative has been nurturing Project Lunch, with a standard based on locally sourced, seasonal, and organic, food, where menus are planned and vetted with student input, where zero waste is the goal and environmental impact is minimal. Food can be the inspiration for learning about and caring for our health and our earth, for honoring our diverse cultures, and for uniting communities. With the abundance of local food and food wisdom in the Bay Area, we believe that this vision can be achieved while considering federal guidelines, school budgets and regulations. In partnership with an unprecedented team of PL Stakeholders, collaboration and innovation will help us reach our goals.
• Background In early June, a TTG campaign member suggested developing a program around school lunches. With that in mind, we planned an exploratory meeting in late June inviting stakeholders that we could assemble around the food issue in Marin County. That large list included students, food service directors, policy makers, county offices, professional chefs, farmers, food purveyors and many Bay Area based non profit organizations. Over 70 people attended the first gathering, representing that many different constituencies. It was then that we knew that the time had come to join forces around this issue and together develop a formula for change.
As we listened in on the various breakout groups at that meeting, we heard about some successes; gleaning the fields of organic farms with Marin Organic, education programs and farmers markets with the Ag Institute of Marin, farm tours with MALT, lunch programs that focused on local food, but the majority of schools were asking how they could transition their programs to the best they could be. With that in mind we started doing some exploration and are developing county wide initiatives to work with the schools, developing menus and programs that can be explored by the individual schools. In addition, we are developing Project Lunch Clubs.
Project Lunch Clubs are groups of students, food service staff, and other members of the school community united around the goal of bringing healthy, local, sustainable and fabulous food offerings to their lunch programs and creating community on campus around food.
Through fun, engaging, and experiential learning, Food Club members will learn about their school's food program, take field trips to farms, farmers markets and green grocers, prepare food, host chef demos and be the creators and innovators of their clubs. Each PL club will be assigned a mentor from our stakeholders collective to help guide the process by attending weekly club meetings and help facilitate the programs and activities on and off campus. With only one third of the students currently eating on campus or purchasing food served from school facilities, it is essential to engage these students in the developing a better food program that supports local farmers, human health and the environment. Next Steps: • Work with students, Food Service Director, teachers and parents to Profile school's food program • Survey students to see what is working • Organize educational field trips
Develop Innovative Opportunities to Spread the Word • Create potential new menu items that meet the key requirements with school Food Service Director (FSD) based on student feedback. • Host events to include: chef demos, speakers, visits by farmers, film screenings, tastings • Prepare food for a lunch hosted by Food Club
Develop Partnerships • Work with members of the school community to include; teachers, parents, and professionals like chefs, farmers, and caterers for innovative ideas.
Food Prep • Professional training for students / parents to help prepare school lunches.
Field Trips Gleaning: Travel to local organic farms and harvest extra foods to use in their school lunch programs. Host: Marin Organic Farm Tours: A wonderful hands-on opportunity to learn on a local farm or ranch about the natural world, our food supply, nutrition, and what it takes to produce food. Host: MALT Whole Foods Market + Good Earth Natural Foods: Markets will facilitate in-store tours for Project Lunch Club members to learn about nutritious, local and organic food. Host: Project Lunch Farmer's Market: Explore the stalls of the Marin Civic Center Farmers Market and discover the fresh, local and seasonal bounty. Learn about their week's harvest and rub elbows with local chefs. Host: Agricultural Institute of Marin ( AIM) Guest Speakers | Chef Demos Host forums for esteemed food leaders including farmers, professional and school chefs, and thought leaders to educate students and community members about healthy food and nutrition. Café Revitalization Transition the cafeteria into a vibrant campus center, starting with finding a fun name (café, dining hall etc) student art exhibits, creative decor, lunchtime performances, and positive marketing campaigns. Project Lunch Book Club Host a book reading to engage the student body in action around healthy food, discussion groups, and potentially a visit from the author. Education Develop informative, visual, and interactive multi-media tools to promote the transition to a healthy, local, organic, and sustainable lunch program. School Garden Partner with School Garden coordinators and PL Stakeholders to help develop a school garden or garden activities. Waste Free Strive for a lunch program working toward zero waste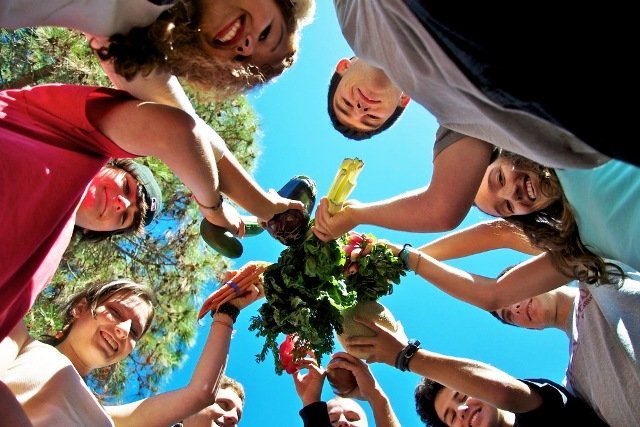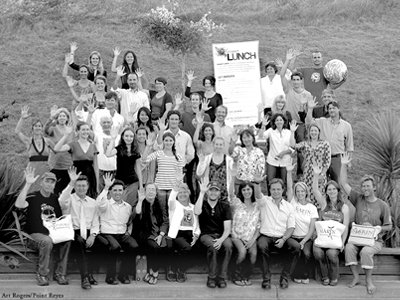 Links: