Project Report

| Jun 8, 2023
Childcare learning center in May2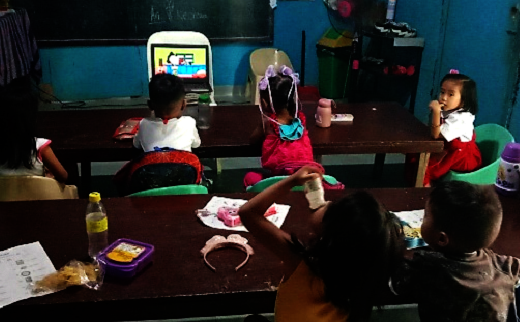 Hello!
This is Nuri Park from Peace Winds Korea.
I would like to share the story of the second Childcare Learning Center in Bagoong Silangan, Philippines.
"What activities did the children do this month?"
This month, our focus was on conducting lessons that help children understand and follow instructions. In the nursery class, we engaged in activities such as finding and coloring the same arrows and following directions.
In the K1 class (for 5-year-olds), we also had lessons on following directions and spent additional time on origami. The children learned how to fold paper airplanes, and through this process, they practiced understanding and following instructions.
The children had a great time seeing the paper airplanes they folded during the origami session.
During break time, we watched educational videos that the children love the most, which involved learning the sounds of the alphabet.
"Introducing the Child of May!"
Today, We would like to introduce Ali (alias), a 3-year-old child in the nursery class. Ali is a talkative child who loves sharing what they did at home and is very curious. One of Ali's most frequently asked questions is, "Will the childcare learning center be open tomorrow?" She keeps asking until she receives a reply. Perhaps Ali hopes that the childcare learning center never takes a break.
Ali has a talent for coloring, as you can see in the photos. They color very meticulously, especially when it comes to staying within the lines. She takes extra care and spend more time compared to other children. As a result, the teacher often gives Ali additional time, and it's truly impressive to see what Ali has accomplished.
"Teacher's Message for May!"
Sometimes, it's disheartening to see children working on their homework alone. However, when they smile while looking at their own work, I feel a sense of pride and can witness their gradual growth.
Since the children have limited time at the childcare learning center, I often encourage parents to educate and support their children with reading and writing at home for better learning outcomes. I hope the children can acquire more knowledge and continue their learning journey both at the childcare learning center and at home.