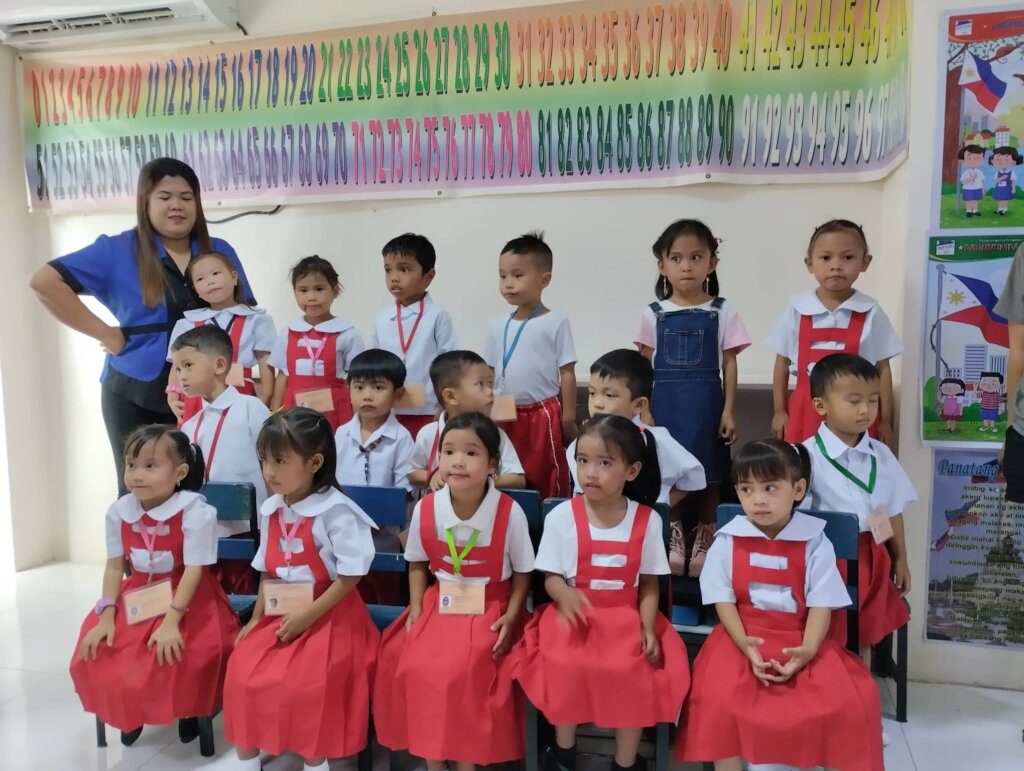 Hello, this is Nuri Park from Peace Winds Korea.
Today, I would like to share a heartwarming story from the childcare learning center in Bagong Silangan, the Philippines, in May 2023.
"Today is the day for graduation photos!"
As the semester comes to a close, they celebrated the children's graduation by capturing special moments through photos.The children wore vibrant yellow graduation gowns called togas. Initially, they appeared a bit shy and awkward in their togas, but the photo session progressed smoothly. It was quite a challenge to dress them in Toga and guide them to stand properly in front of the camera.
"Career Day: Presenting Our Dreams!"
In May, the center organized a Career Day where the children discovered and shared their dreams with friends and parents. A teacher, from childcare learning center, planned this event to boost the children's confidence and encourage them to express their thoughts openly. Through such experiences, we hope to empower these children to overcome the obstacles of poverty and achieve their dreams.
"Child of this Month"
A child wearing a police uniform in a picture will be introduced as the child of this month. Initially, the child from the Nursery was quite a troublemaker. However, over time, as he formed friendships with other children and teachers, a remarkable transformation took place. The kid has become a diligent student who enjoys spending time in the childcare learning center. With enthusiasm, he shares stories about activities at home with the teacher, bringing immense joy to both of them.
"May's words from the teacher"
As graduation day nears, bidding farewell to the children fills me with both sadness and longing, yet their growth and development bring me immense pride.
Among my favorite moments at the childcare center are the breaks, where the children eagerly share stories of their experiences and fill the room with their enthusiastic voices and sparkling eyes. These cherished moments will forever hold a place in my heart, even after they leave the center. I will miss these precious breaks spent with the children.
Interestingly, it's not the children or myself, but the parents who experience the most nervousness during Career Day. Assisting their children in preparing presentations brings immense pressure. However, witnessing their children confidently present their dreams and aspirations fills the parents with pride and happiness. It's a joyous moment for them to see their children grow.
That concludes the story of the childcare study center in Bagong Silangan, the Philippines, for the month of May!
Stay tuned for more stories in the future!
Nuri Park.