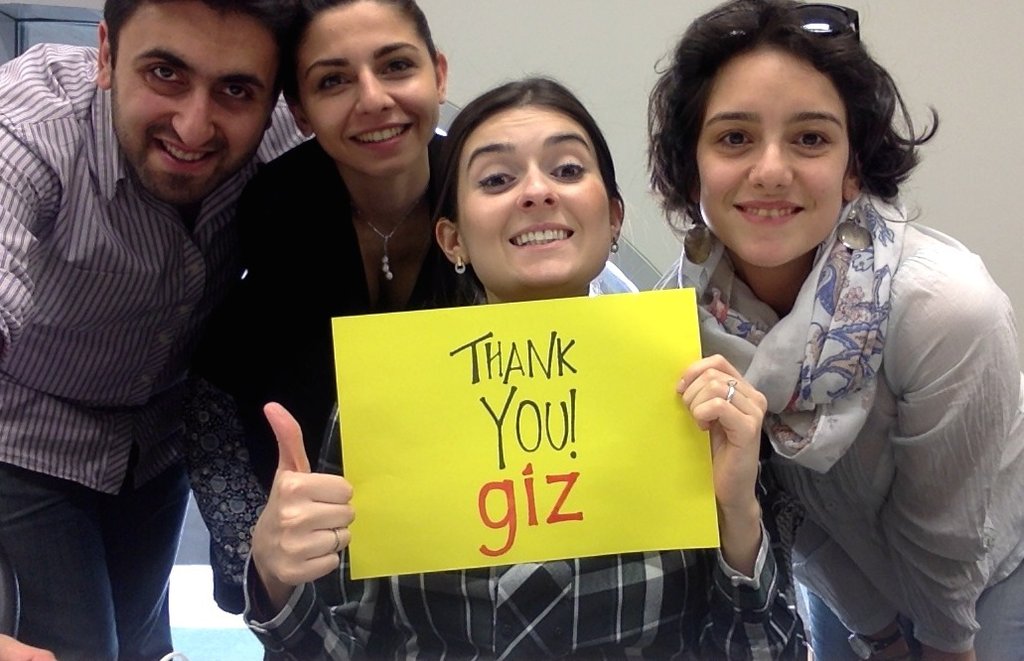 On behalf of our entire team, I would like to once again thank everyone for the overwhelming support that we have received for our Project. As Summer Institute approaches, we realize that we have a lot of challenging and exciting times ahead of us but are sure that we're working with an honest heart and a clear vision!
We are very excited to share our developments and achievements with you.
In the previous report we briefly mentioned that we were working on securing remaining funds for Summer Institute. We are thrilled to announce that Teach For Armenia's Summer Institute Project received a competitive grant from GIZ (Deutsche Gesellschaft für Internationale Zusammenarbeit https://www.giz.de/en/html/index.html), which will cover remaining expenses. Our Summer Institute Project is now officially and completely funded!
I am excited also to share with you that we have finalized our inaugural cohort of twenty four exceptional young individuals who have passionately committed to working in Armenia's most underserved regional schools for a minimum of two years. Their journey with Teach For Armenia begins on the first day of Summer Institute where they will learn from the best education professionals and in turn provide a great educational opportunity for underserved students from the Dilijan area.
Teach For Armenia has also recruited two Mentors, a Curriculum Specialist and multiple volunteer staff that will be supporting Summer Institute's logistics, content development, and overall effectiveness.
This week our Training and Support Director Anush is visiting Dilijan to meet with the parents of our selected Summer Institute students. We will be leading multiple preparation sessions with our students' parents to ensure that this rigorous learning opportunity is maximized both in the classroom and at home.
Through the generous support of Teach For All, the global network of organizations that Teach For Armenia is the proud 36th member of, our Training and Support Director also had the chance to go to Pune, India and gain hands-on knowledge and experience during Teach For India's Summer Institute that will help us deepen our preparation for Teach For Armenia's inaugural Summer Institute. We are very grateful for this experience!
Last but not least, we are deeply grateful to UWC Dilijan International School for its generosity in hosting our Fellows and Staff for the entirety of Summer Institute.
Thank you for believing in our vision from our earlier days. Sending you our warmest wishes from Yerevan. Come visit us soon!
Follow us on Facebook for more frequent updates!