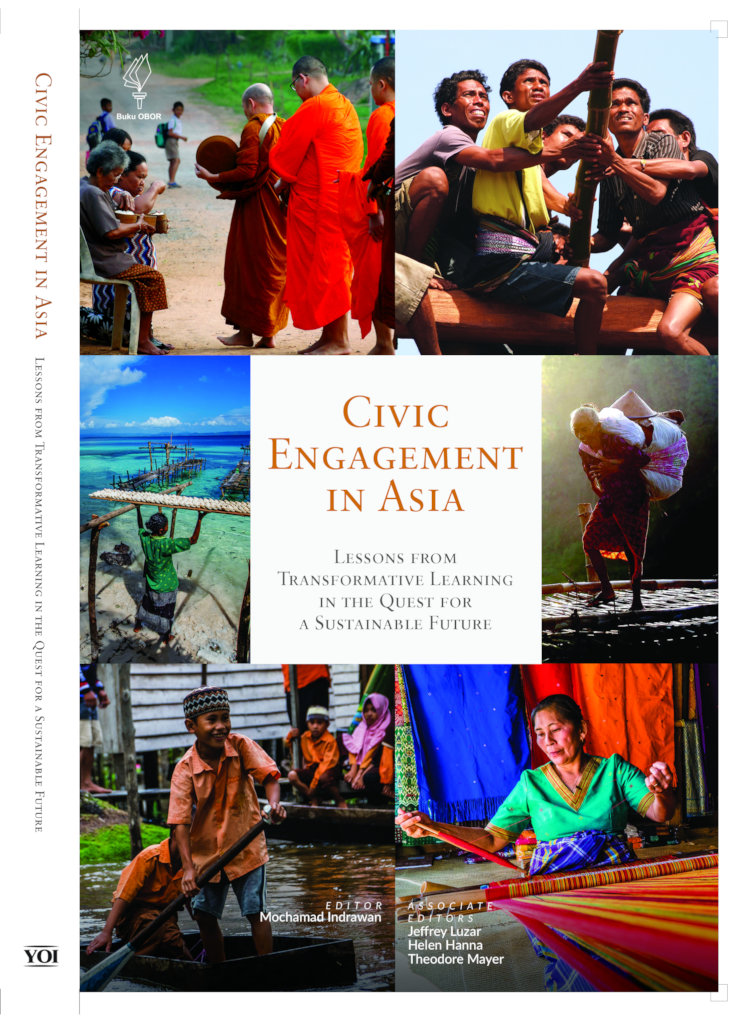 Dear Friends and Supporters,
We remain deeply grateful for your interest in our programs during the COVID-19 pandemic, and for your ongoing financial and moral support. From July to early November we designed and printed our new brochure for SENS 2021 (link below), and began learning how to take our unique approach to teaching language, leadership, and life skills online. During this period, Director Ted Mayer also completed his role as associate editor of a new book just published in late October entitled, Civic Engagement in Asia: Lessons from Transformative Learning in the Quest for a Sustainable Future. This volume includes a chapter on SENS by Ted and two additional short chapters by alumni of the SENS program, one student and one tutor. Finally, we moved forward on the recruitment and fundraising for the SENS 2021 program.
New Online Programs
The School of English for Engaged Social Service (SENS) has been primarily defined by its annual three-month program that has taken place in the early months of the year for each of the last five years. Many of you may not know that we also began to offer courses on site in other countries roughly three years ago. In 2018, for example, the Kalyana Mitta Foundation (KMF) in Myanmar, a member and close partner of the International Network of Engaged Buddhists, invited Ted to run a three-week course at the KMF office in Yangon. Based on the success of this course, KMF and the Metta Development Foundation, also with its main office in Yangon, invited Ted to run a four-week course in Yangon in 2019. They invited staff of other Myanmar partner organizations to join. The first three weeks of this course were offered in "Office Format," which meant that the staff of these Myanmar organizations would attend the English and leadership course led by Ted from 8:00 to 12:00 every weekday, then continue on with their regular work in the afternoon. The last week was run in "Retreat Format," which took all students to Metta's retreat center in Pago, where Ms. Cindy Stewart and Ms. Kham Lao Lyan joined as Assistant Teachers.
Various organizations hoped to run a similar course in Yangon this year, but the COVID-19 pandemic prevented that from happening. Instead, KMF invited Ted to teach a course series online. Ted proposed a pilot two-week online course for KMF to test out the idea first. This is because our teaching within SENS is normally highly interactive, with small group listening sessions as well as much physical movement and interaction within the classroom. We wanted to make sure we could run a similarly effective classroom online. From the end of June until mid-July, we offered 3-4 sessions in three separate courses: Basic English, Writing, and Co-Counseling. (Co-Counseling is the name we use for the listening and mutual support practice that we introduce in our various SENS classes.) These pilot courses gave Ted the time to practice new techniques that would allow these courses to work well. Our judgment, both from KMF and the SENS team, was that doing a full session would be worthwhile.
Based on the success of the pilot courses, KMF invited Ted to teach two courses—Writing and Basic English—for a period of five weeks. They also welcomed him to introduce the listening practices of Co-Counseling within these two courses, each of which would meet twice a week. We successfully ran this course from September 15th to October 17th. This experience helped us to see how much can be done within an online format. It gave us greater confidence in teaching online, and we look forward to doing such courses again, when they are appropriate.
Separately, a program initiated and supported by KMF within Myanmar, namely Education for Peace, invited Ted to teach an online introductory workshop in Co-Counseling in early September. The participants in this course were mostly recent graduates of teacher training programs offered by Departments of Education at Myanmar universities. These students have been through a series of trainings organized by KMF, helping them to rethink their role as teachers in broad terms that include reforming Myanmar education to be more student-centered, and helping to bring peace, sustainability, and self-reliance to Myanmar communities.
This workshop was held on two successive weekends on both Saturday and Sunday mornings, starting September 5th and ending September 13th. We found that the Zoom platform could allow for successful group sessions as well as periods during which students could exchange listening sessions in the privacy of breakout rooms. A number of students have continued to set up their own listening sessions following the course, and they have asked Ted to offer a follow-up to support their practice in early December.
A New Publication with Information and Reflections on the SENS Program
After sharing about our work in the SENS program under the umbrella of INEB and the Thai-registered Sathirakoses-Nagapradipa Foundation in various venues since 2016, Ted had the good fortune to be invited to attend a workshop in August of 2017 on civic engagement in Asia. The workshop, held in Yogyakarta, Indonesia, was organized by the Institute of Asian Studies at Chulalongkorn University and the Indonesian Consortium for Religious Studies. Entitled Civic Engagement for a Just and Sustainable ASEAN: Our Stories and Practices, the workshop gave rise to an edited collection of articles by grassroots innovators, social entrepreneurs, and policy advocates on the work they have been doing. Ted worked on this volume as an associate editor along with Helen Hanna and Jeffrey Luzar, supporting lead editor Mochamad Indrawan in completing the work. This volume has a more personal tone than many works on sustainable development, as the authors reflect on their own learning process as they carried out what were often novel ideas in support of transformative learning and broader civic engagement. We on the SENS team are honored to be included in this volume along with scholars and social pioneers from Japan, Thailand, Indonesia, Laos, Cambodia, and other parts of Asia.
The volume is entitled Civic Engagement in Asia: Lessons from Transformative Learning in the Quest for a Sustainable Future. The book includes one full-length chapter by Ted on what we have aimed for and learned in the SENS program, along with two shorter essays by one of our students and one of our tutors. The book was published in September 2020, and Ted was invited to be a member of a panel at the first online book launch discussion that was held on November 7th, 2020. We are very grateful for the support and learning that we have received by being part of this network of Asian public intellectuals and by participating in the book's publication and release.
We Are Still Recruiting for SENS 2021, to Run from May 2 – July 8, 2021
We now have 16 applicants for our SENS 2021 course, and we are engaged in selection interviews, further recruitment, and the necessary fundraising. Due to remaining travel restrictions as a result of COVID-19, we have decided to begin the SENS 2021 program in May, rather than the original January to April dates. Beginning in May gives us greater confidence in being able to bring an international contingent, and allows us to put more time into our first major revision of the SENS curriculum. This year we will focus on cultivating leaders—especially women—to take the lead in working for climate justice. Please see our attached brochure to learn more about this program. We are still looking for students and for tutors for this course, and we appreciate any efforts you may make in spreading the word.
Thank you once again for your kind support of our programs. While many aspects of the contemporary world seem to lay heavily on our shoulders these days, we are confident that human beings can find the courage to look honestly at the situation we face, and devise solutions that can allow all beings to flourish. We continue to regard the SENS program as one such solution.
Thank you on behalf of the SENS Core Work Team, consisting of Topsi Rongrongmuang, Lucy Burris, Melissa Storms, and myself!
Sincerely,
Ted Mayer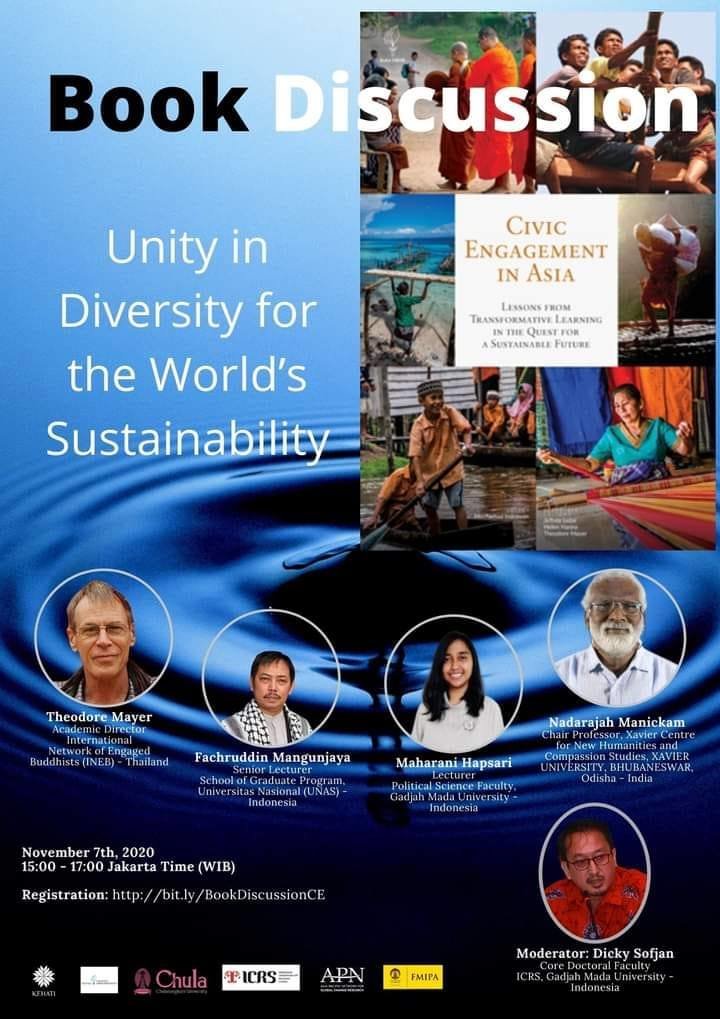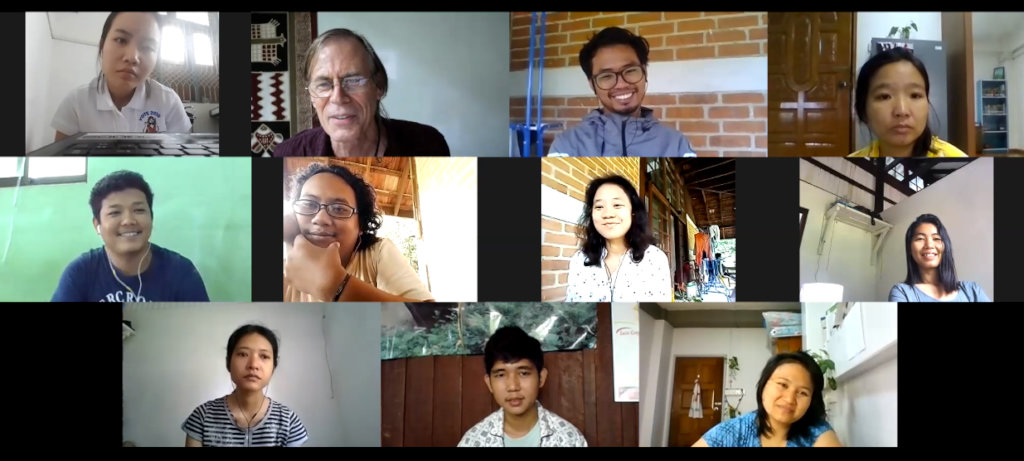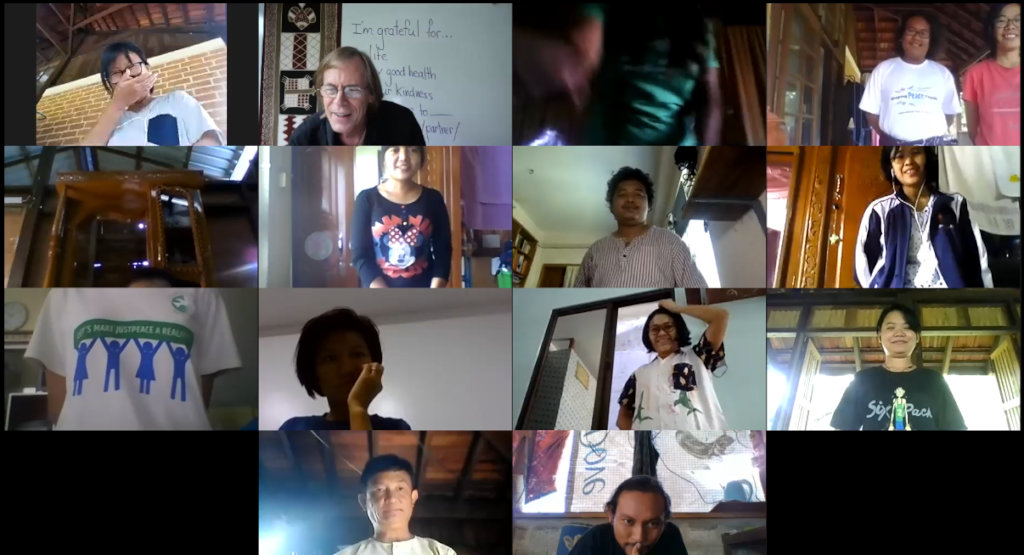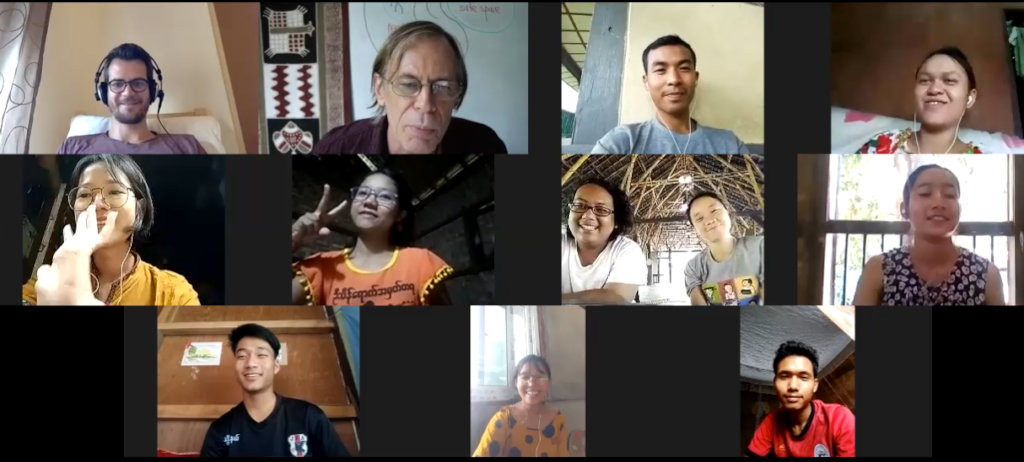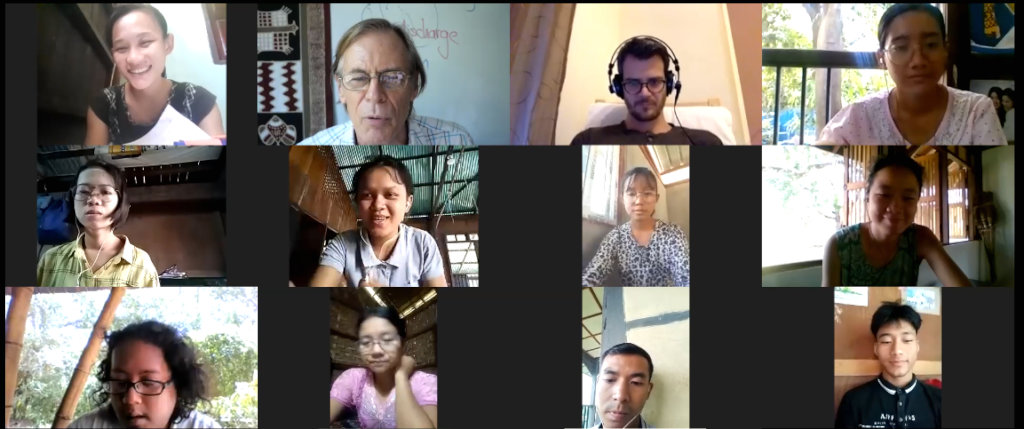 Links:
Attachments: