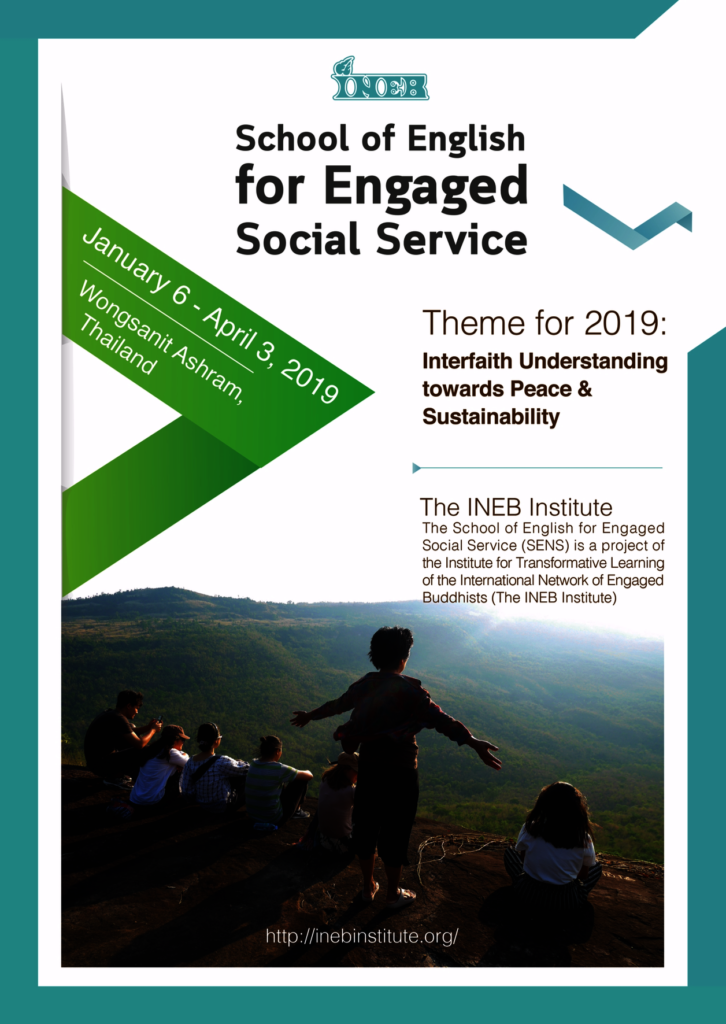 Dear Kind Supporters of the INEB Institute,
We hope you all are doing well!
We are nearing that time of the year, where everyone gets together with their near and dear ones and celebrates with festivity and joy the coming of the New Year. We wish you a great holiday season ahead! May you all be blessed with warmth, love and happiness!
As we move towards the end of the year, as always, things start moving at a fast pace for us. This is because our core School of English for Engaged Social Service (SENS) program commences next year in early January. Yes! We are still receiving student applications, and are so very excited about our SENS 2019 program!
Interfaith Theme for Our Upcoming SENS 2019 Program
For the first time, our upcoming 2019 SENS program will incorporate a new theme, 'Interfaith Understanding towards Peace & Sustainability'. To fully engage this theme within our course, we are ensuring that we have a diverse student cohort, with strong representation from major religious traditions including Buddhists, Muslims, Hindus, Christians, while also welcoming those who follow indigenous, secular, or minority ethical traditions of different kinds.Our program will include new and enriching field excursions for students that willtake them to meet not only Buddhist but also Muslim, Christian, and Hindu leaders who are engaged in transformational work on behalf of their communities and/or the larger society. In addition, the course curriculum will take students on a journey where they will interrogate different religious and ethical traditions, in the process heightening and expanding their attention to the nature of such traditions. Students will also take up case studies on interreligious conflict, conflict transformation and harmony. A careful understanding of these would help to demonstrate the many social, political, economic, or cultural factors that enter into conflicts, the factors that lead to successful transformation of conflict, and the many hopeful examples of cross-tradition cooperation and peaceful coexistence.
To help diversify our recruitment for the upcoming SENS 2019 course, our director Ted has spent the full month of November traveling to give papers, presentations, and workshops on our program—its rationale, approaches, and objectives—in various countries of South and Southeast Asia. His work began with a paper presentation at the Bangkok Forum in late October. He then traveled to Myanmar, Indonesia, India, and Nepal. Doing so has encouraged a large number of new students to apply, and importantly these have included Muslims from Indonesia and even from Pakistan. We are still receiving applications, and we are pleased that we appear to have made very strong steps towards creating the kind of diverse student cohort that our interfaith theme requires. We believe this theme provides abundant opportunities for our students to grow in understanding of contemporary challenges, and to grasp their own potential as leaders at a difficult time in world history.
Strong Work Team for the SENS 2019 Program
What also adds to our excitement is that for the upcoming SENS 2019 program, we have recruited a very strong work team! Ted, our Academic Director has brought in two very experienced Assistant Directors who will assist him in the teaching and mentoring responsibilities of the course. One of them is Anuja, an Indian woman with strong experience in the IT and corporate sector, but who has also organized English and other trainings for young people. The other Assistant Director is Soeui Fah from Hongkong, a medical doctor who has shifted her work and interests to sustainability, and is also a member of Thich Nhat Hanh's Order of Interbeing (OI). In addition, Ted has also recruited three tutors who will assist him and the Assistant Directors during class sessions and for personal tutoring with students. Siew Joo is the first tutor and is from Singapore. She has worked with the Singaporean Government on education related issues. Olga is from Russia and has tremendous experience in heath and mind-body healing. The third tutor is Cindy from Canada, who has professional experience teaching English. We are really very happy to have a very strong teaching team, and are confident that the SENS 2019 program will be one of our most effective courses, delivering its outputs far beyond expectations.
Student Applicants Requiring Funding Support
Along with the recruitment of a work team, we are also moving ahead quickly and taking in student applications, taking interviews, and making final selections of students. Although we are receiving quite a number of applications where students have been selected for the program, the challenge is to provide funding support for them, asa majority come from marginalized or poor communities. Very few applying students are able to afford to pay for our program's tuition fees.
Here are a few students who have applied and have been accepted into our program, but require funding support –
Sanpai, a Buddhist Woman Working for Inter-Religious Peace in Myanmar
Sanpai is a Buddhist woman from central Myanmar, who has been doing social work for over 6 years. Before she initiated her work in the social service sector, she was working with an institution in Myanmar that promoted awareness on democracy in her country. She worked there as a civil education trainer, as well as a women's empowerment and peacebuilding trainer. As she witnessed the critical interreligious conflicts taking place in her country that rid her people and community of peace, she moved on to work for the organization 'Religions for Peace', and has since been working there for 2 years now. Sanpai has also established a tutoring school for high school students from poor families, who cannot afford the tuition fees of modern schools in Myanmar. She and her friends offer tutoring to these students for free.
Sanpai is working hard towards a visionary dream she has of bringing about inter-religious harmony and understanding in her country. To be able to effectively work towards that goal, she would like to develop her English language skills. She believes this is essential for her to perform better at the difficult work of inter-religious peacebuilding that she has to accomplish, which is very international in nature. Sanpai has to communicate and interact with several foreign organizations and individuals, and therefore having a stronger grasp of the English language in context to social service and engagement would be a huge step forward for her.
Sanpai has expressed interest to join our 2019 School of English for Engaged Social Service (SENS) program as a student. We feel that she has the capacity to gain in tremendous ways from our program, and take away valuable skills and knowledge that would strongly assist her in her work for inter-religious peace. Unfortunately, Sanpai does not have the required funds to pay for the tuition fees for our SENS program.
Fairuz, an Indonesian Muslim Man Working on Buddhist-Muslim Religious Issues
Fairuz is an Indonesian Muslim, and is currently working as a lecturer in the field of Religious Studies at the Islamic College of Sunan Pandanaran in Yogyakarta, Indonesia. Fairuz has extensive experience in the area of inter-religious issues. Participation in some international inter-religious programs has also added to his understanding of the different factors that interplay and give form to the relationships between the major religions today. Fairuz was one of the Indonesian participants of the VICISU (Vienna International Christian-Islam Summer University) program held by the University of Vienna, Austria in Summer 2014. The program was aimed to build dialogue between Muslim and Christian students from all over the world. Another program that he has attended is the TAMU (Talk with Asian Muslims) Project in Tokyo, Japan. The three-week program was an initiative by the Ministry of Foreign Affairs of Japan to engage young Muslim leaders across Southeast Asia and Japanese society. The objective of the program was to promote moderate values of Islam, due to the misunderstandings in Japanese society that extremism was inherent to Islam. Fairuz was one of ten Southeast Asian Muslim participants and represented Nahdlatul Ulama, the largest Muslim organization in Indonesia.
Fairuz has applied to our SENS 2019 program, and believes that it will significantly empower him to pursue his life's passions, both in the academic field and in his voluntary inter-religious initiatives in Yogyakarta. Fairuz feels that communication in English is a needed competence in both fields for contributing to his community. Since he is working in the area of inter-religious issues, there are a number of possibilities of networking and exchanges with international networks and organizations, especially the Buddhist community, as it is a large part of Southeast Asian society. Fairuz strongly feels that our 2019 SENS program will facilitate his learning journey, not only in the area of English language skills development, which is essential for his communication with outside religious groups, but also for the further development of his own understanding and recognition of inter-religious issues, especially between the two major religions in Southeast Asia, Buddhism and Islam. The 2019 SENS program provides the ideal platform for Fairuz to lift off, given that our course will be taught based on a thematic focus on interfaith understanding. We believe that Fairuz has immense potential to enhance his knowledge and capacity through our program, and gain all that he needs to go back to his country and contribute to the very important field of inter-religious harmony and understanding.
Like Sanpai, Fairuz also does not have the funds to cover the tuition fees for our program.
Fundraising Appeal for SENS 2019 Student Applicants
We know that the group of young adults who apply to our SENS program are hardworking and committed individuals, who aspire to give back in meaningful ways to their communities. They see our SENS program as a vehicle through which they can gain the empowerment and capabilities to achieve their dreams to serve the common good, and we want to facilitate their journey! We would like to do the best we can to remove any obstacles that come in the way. In light of this, we are making a request to all our friends. In order to financially support our students, we rely to a large extent on sponsorship from individuals or groups as well as on individual donations.
We encourage you, dear friends to take this opportunity to help sponsor some of our students so that they can participate in our SENS 2019 program. Even a small contribution from you has long lasting value that supports our students in so many ways! Please contribute to our project page on GlobalGiving. Inviting your friends or members of your networks to support us would also be of great assistance.
As we move into the last month of this year, time is short. There is lots to accomplish in this one month, especially on the fundraising side, as a lot of our student applicants are very motivated and inspired and would like to attend our program, but are unable to do so. However, this does not discourage us! Because we know that we are working hard towards offering our students the ever-blooming flower of education. Not a form of education that is conventional, but one which truly transforms from within, in a way that opens up the heart with compassionate wisdom, and leads to selfless action with awareness. We hope you will join hands with us in offering this flower to our students :-) .
That's all from us with this last update before we switch gears into 'program implementation' mode in early January! We thank you again for your continued support for our transformative learning programs. We really are grateful for all that you have given to make it possible for us to offer true and meaningful education to young adults from around the world :-) .
With Love and Gratitude.
The INEB Institute Work Team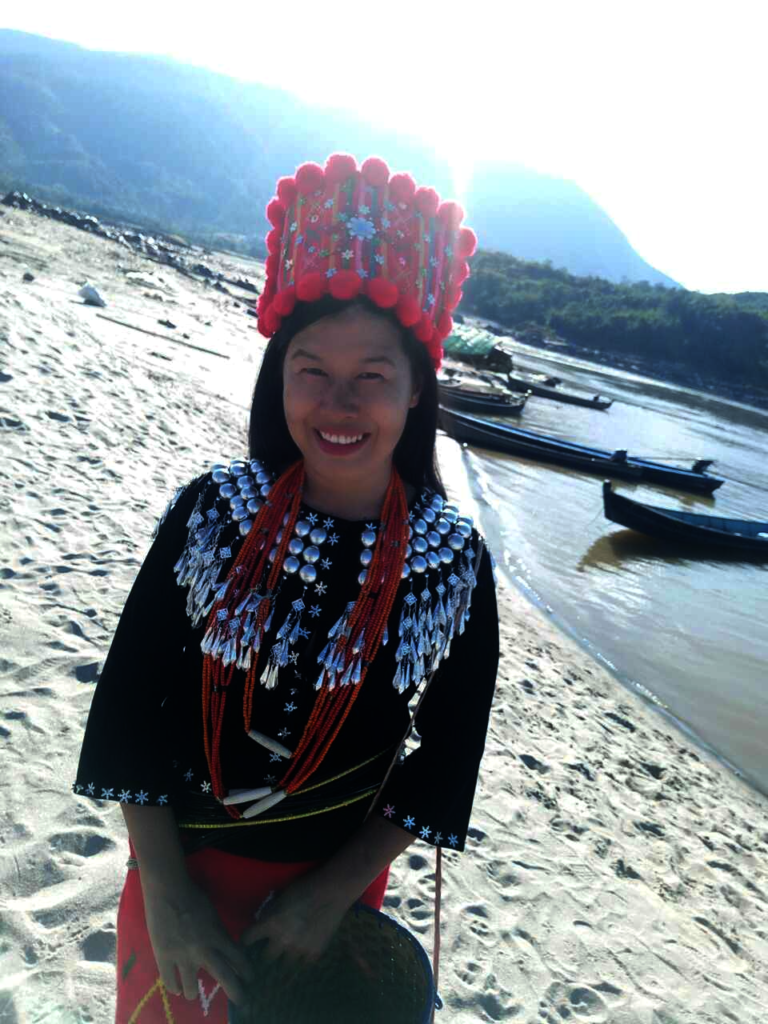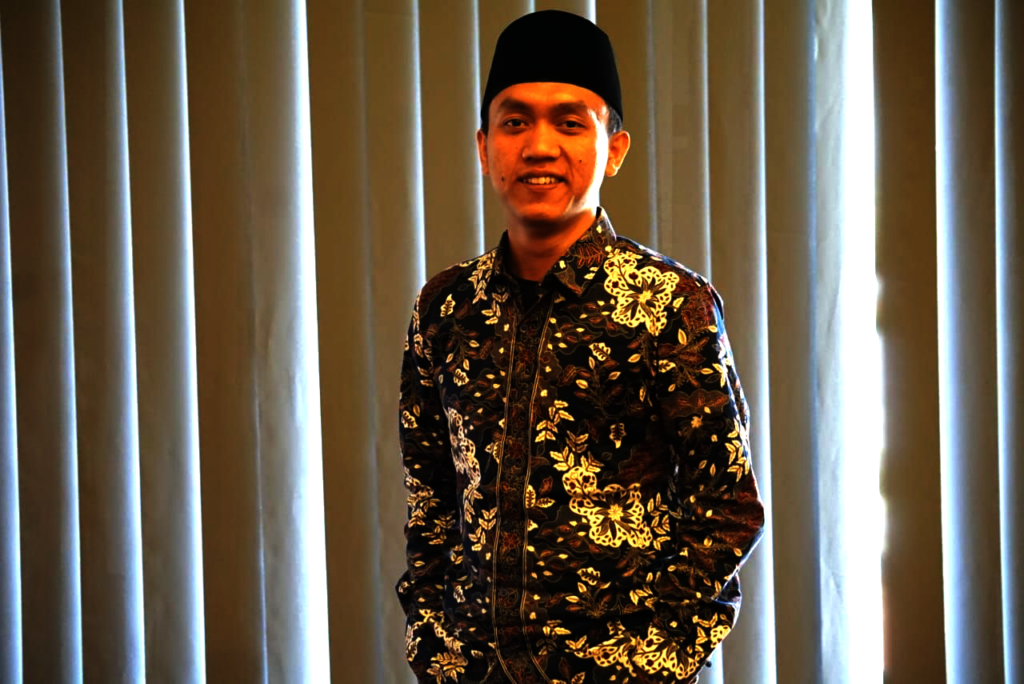 Links:
Attachments: