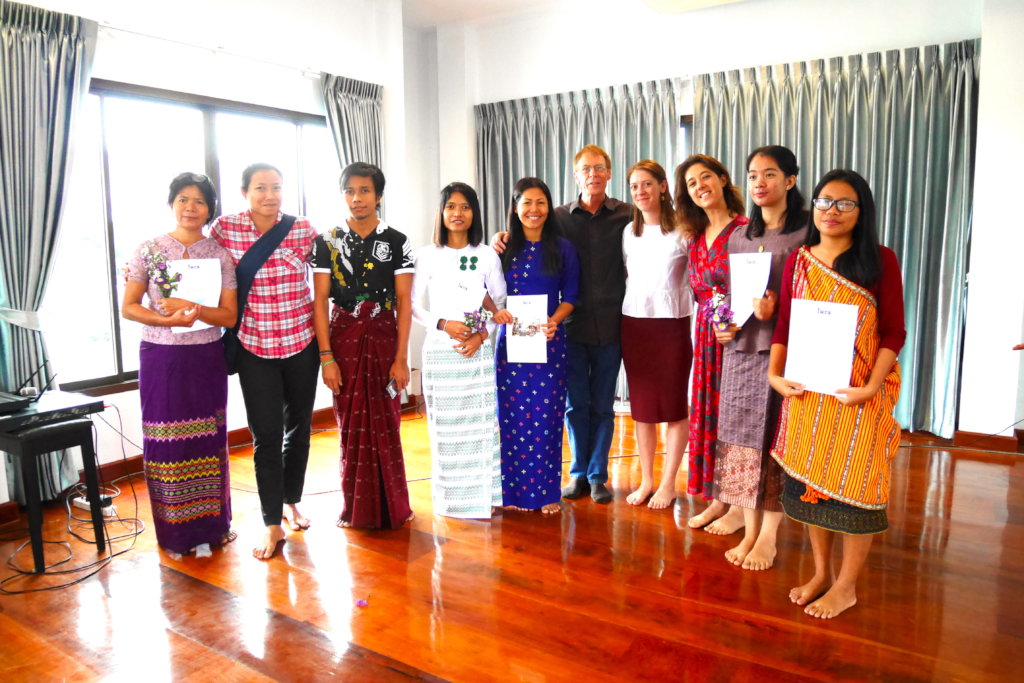 Dear Kind Supporters of the INEB Institute,
Hello! I hope you all have been doing well!
On behalf of the INEB Institute work team, I would like to sincerely thank all our donors who have continued to support our program. You may feel that your contributions to support our students are small, however, you all have no idea how great an impact your act of kindness is making in the lives of our students! Remember, all a seed requires is a few drops of water and some sunshine to sprout into a magnificent tree :-) . In light of this beautiful truth, we are deeply grateful to all of you for standing by us.
There is so much exciting news to share! A lot has happened since we last gave an update on our School of English for Engaged Social Service (SENS) 2018 program. Since early March, our students have embarked on adventurous, challenging, and informative fieldtrips in Bangkok and areas in the north of Thailand. We also concluded our SENS 2018 program with a closing ceremony in early April. The program has been a super hit! Our students gave very inspiring speeches at the closing ceremony, expressing their humble gratitude to Theodore, Lead Teacher and Academic Director of the INEB Institute, and Lucy, Assistant Director of the INEB Institute, as well as other teaching staff and supporters of the SENS 2018 program. They also shared about how the program has helped them give clarity in forming their professional and personal life goals moving forward. Post the SENS 2018 program, the INEB Institute work team has already started moving at a steady pace towards planning for the SENS 2019 program which will be offered next year from January to April.
The following is a list of major activities that we have engaged in between the period of March – June 2018:
March 9: TOEIC Test No. 3
Students took their 3rdTOEIC test to evaluate their English language improvement over the course of the program. Phoo was among a small group of students' whose progress was steady and consistent, meaning that scores continued to get better with each test overall, and dramatically in the area of listening.
March 15: Field Excursion – Visit with Muslim Leader on the Human Rights Situation for Muslims in Thailand
Students visited a prominent Muslim Leader, to learn about her struggles for the rights of Muslims in Thailand. In the SENS program, almost all field excursions serve two functions: 1) to meet with leaders of Thai society in some dimension or another, as a way of inspiring students' imagination about how they themselves could lead; 2) to come to understand the social contexts and issues that leaders had to grapple with in order to realize their dreams or to work for justice. Khun Angkhana is a Muslim leader and member of the Thai Commission on Human Rights.
March 15: Visit with Hotelier in Bangkok Who Is a Supporter of the SENS Program
Students met with Dr. Pichai, a hotelier in Bangkok who is a steady supporter of the SENS and other INEB Institute and SNF programs. His family has worked to provide free education to young boys from poor families for many years.
March 18 – 20: Field Excursion to Visit Phra Paisal, a Leading Thai Buddhist Intellectual, and a Leading Conservationist Monk
Our visit with Phra Paisal allowed students to meet a monk who is both a meditation teacher and a pioneer in living out a role of integrity for Thai monks in the contemporary period. He is the abbot of two forest monasteries, and one of the key issues they face is how to conserve the virgin forest that surrounds one of those monasteries in particular. He also has a broad philosophical view of the challenges and opportunities for human beings in the contemporary era, and we encourage our students to ask a wide variety of questions when we meet with him. Students also had the chance to assist with the monks' daily alms round in a rural setting.
March 25 – 27: Workshop Led by Feminist Buddhist and Nonviolence Leaders, Ouyporn, and Ginger in Chiang Mai
Ouyporn and Ginger are among the top trainers in Thailand on the issue of power analysis as it applies to many areas of life, including gender. Ouyporn has developed her own very concrete approach to working towards healing and understanding, one that relies heavily on mutual listening practices and group games and activities that demonstrate how power is used productively or for oppression in society. Our students gained tremendous insight from Ouyporn and Ginger on gender, inequality and other important current issues which were shown through the lenses of power analysis.
March 28 – April 1: Student Presentations on Leaders Worthy of Emulation
Students gave presentations on the research they had done on leaders from around the world in many different areas. By chance we had also scheduled a meeting with Global Giving field staff during this period, and one of the Brazilian members of the team had the chance to hear Phoo's presentation on Brazilian conservation activist and pioneer, Chico.
April 1 – 4: Work Team Assists Students in Preparing their Final Statement for the Graduation Ceremony
We ended our program looking at signs of hope around the world in many dimensions, and we asked students to write a final statement on their long-term goals, practical steps they need to take to meet those goals, and how the course has assisted them in envisioning and working towards their future leadership in society.
April 2: TOEIC Test No. 4
We use the TOIEC Test as one rather independent measure of the students' progress in English listening and reading comprehension. Following the 4th TOEIC test, all students showed progress, some very dramatically. Phoo again demonstrated consistent improvement in her scores.
April 4: Graduation Ceremony for SENS 2018, at the Maenam Resort in Nakhon Chaisri Province
The Graduation Ceremony at Dr. Pichai's Maenam Resort, Nakhon Chaisri, was an inspiring event where students presented their final goal statements and received their graduation certificates. The event was attended by a number of INEB friends and leaders, including Lodi Gyari, co-chair of the INEB Advisory Committee, and Dr. Yo Hsiang (member of the Advisory Committee) and his wife Grace. Ven. Pakchok of Nepal was also present, and gave a motivating speech to the students in an effort to give them some words of guidance as they moved beyond the SENS program back into their personal and professional lives. The Graduation Ceremony was an emotionally powerful event, where students freely expressed their emotions and feelings, sharing about the transformations they had gone through during the course, while they offered their hearts in gratitude to the teaching staff of the SENS program and other senior INEB leaders who were present at the ceremony.
April 5: Students Depart
Students departed from Wongsanit Ashram, the main residential campus of the SENS 2018 program, back to their home countries, taking with them a strong sense of fulfillment, and a hope for a better future for themselves, and their community.
April 7 – 8: Core SENS 2018 Work Team Meets to Evaluate the SENS 2018 Program
The core work team for the SENS 2018 program met for two days, again at the Maenam Resort in Nakhon Chaisri, to gather lessons from SENS 2018 and begin planning for the programs of the coming year.
April 15: SENS 2019 Application Form Completed and Uploaded to Website
In an effort to expedite the intake of student applications for the SENS 2019 program, the core work team completed the application form and uploaded it on the INEB Institute website. Applications are now open to students for our 4thcycle of the SENS program.
April 24: INEB Staff Decision to Establish a Special Interfaith Theme for SENS 2019. The Theme was Subsequently Decided Upon As: Interfaith Understanding for Peace and Sustainability
INEB and INEB Institute staff members decided that given the growing conflicts in Southeast Asia and elsewhere around religious identity, and the use of such identities by unscrupulous leaders to foment fear and divisiveness, it would be of great value to have this as a special theme in SENS 2019. We have already welcomed students who are Buddhist, Christian, Muslim, and Hindu into our courses. We find that the course curriculum in itself tends to create empathy and genuine curiosity about cultural and religious differences among the students. For our SENS 2019 course, we will work hard to build an even more diverse cohort of students, and we will give additional prominence to this theme of cultivating interfaith understanding. We will seek to include in this diverse group those who follow indigenous spiritual traditions and those who follow ethical and personal practices in a secular vein.
April 25: Completion of First Article Reflecting on SENS 2018, for the INEB Newsletter, Seeds of Peace
Theodore, Lead Teacher and Academic Director of the SENS program, completed an article where he shared his first reflections on the outcomes of the SENS 2018 program. The article also shares the voices of the students, who have given some powerful statements on their inner and outer transformations that they experienced after participating in the SENS program. The article is attached here with this GlobalGiving report.
May 15 – Personal Student Reports All Sent to Students
Our course is built around learning to appreciate and support students in a genuine way, not in assigning a point score or grade to them. For this reason, we take the time to write a personal report for each student that outlines their strengths, their contributions to the learning community, their progress in various dimensions, and suggestions for further study and growth.
June 7 – Design and Text for SENS 2019 Program Brochure Nearly Complete
With the student application form already up on the INEB Institute website, the core work team progressed with further preparation tasks for the 4th cycle of the program. Having a well-designed brochure that has all the relevant information about our 2019 SENS program is an essential tool that assists us in our communication with prospective students and tutors, as well as potential donors and sponsors.
June 7 – Process of Sending Personalized Thank-You Notes to Donors, Sponsors, and Supporters within One-Week of Completion
We rely on the generosity and good will of many, many people to make the SENS program work for the students. For this reason, we take the time to send personalized thank-you notes to all who have contributed in different ways to the SENS 2018 program.
With just over 6 months left for the commencement of our next SENS program in January 2019, there is a lot to accomplish. In the next 3 months, the SENS core work team will continue preparatory work for the 2019 program, whilst taking in student and tutor applications.
The SENS 2018 journey was extraordinary in every sense! Not only for our students, but also for our lead teachers and our work team. With each cycle of SENS, our students grow in various dimensions; not only in English language skills, but more importantly in knowledge and awareness of today's most emergent global issues such as climate change & environmental degradation, social and economic inequality; and also in the subtle faculties of inner growth, regaining a holistic spiritual understanding of their place in the universe in interdependence with others.
Once again, we express our warm and heartfelt gratitude to all our kind supporters for making it possible for students from all over Asia to tread along this unique journey into the realm of transformative learning through our SENS program. We look forward to updating you with work progress on our SENS 2019 program in our next report.
Till then, we wish you a happy summer!
With Warm Regards,
Arjun Kumar
Fundraising Coordinator
The INEB Institute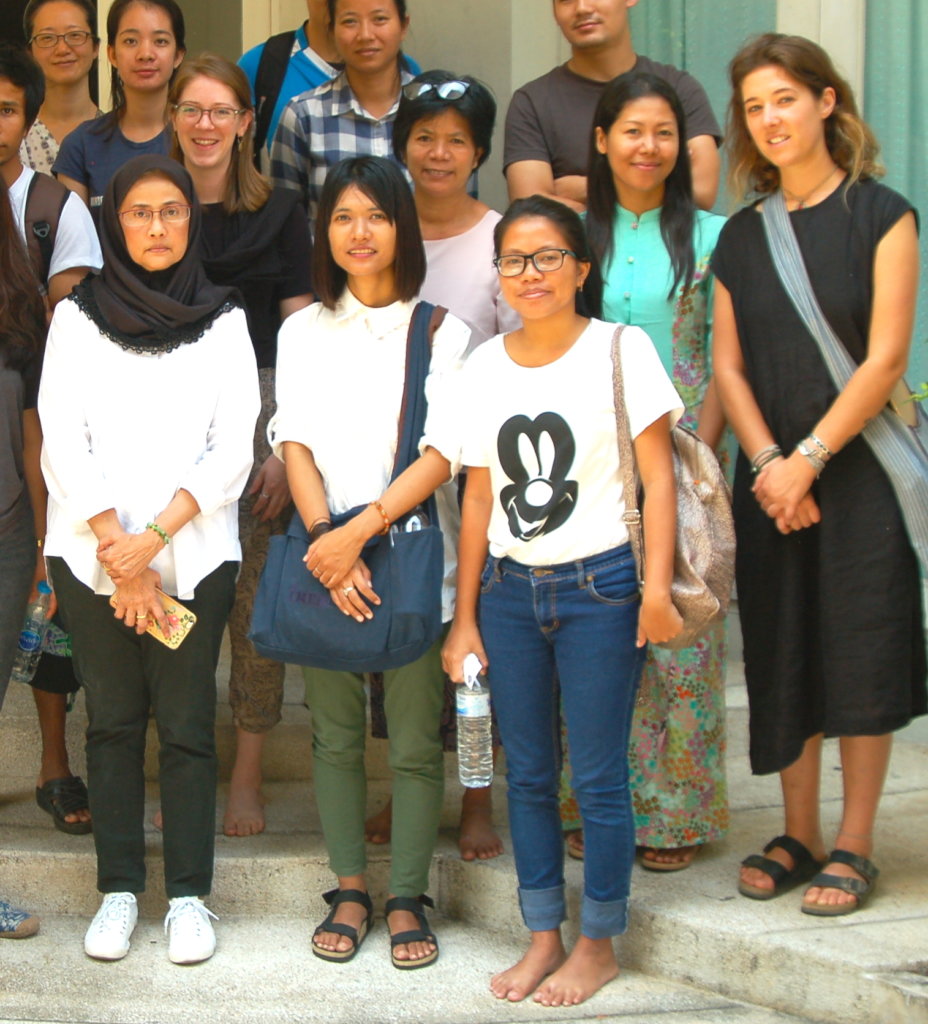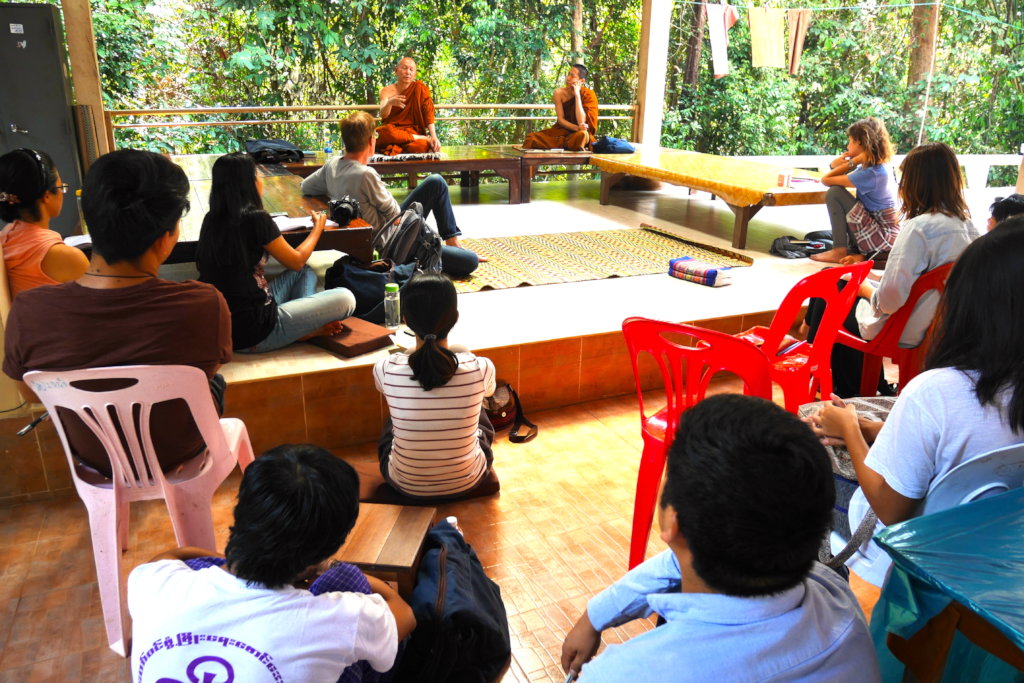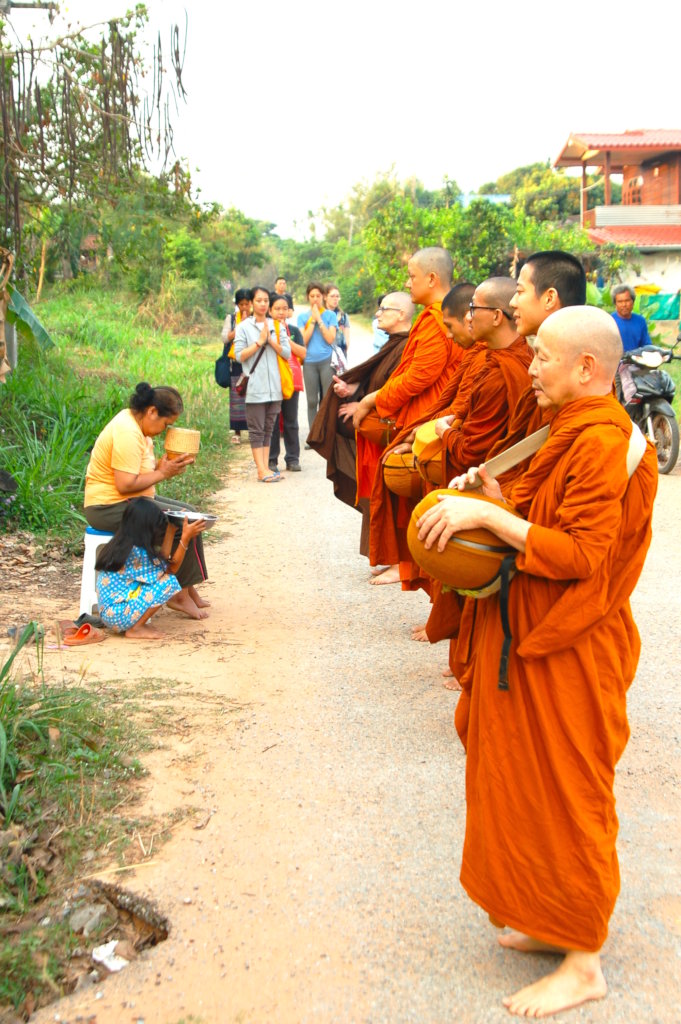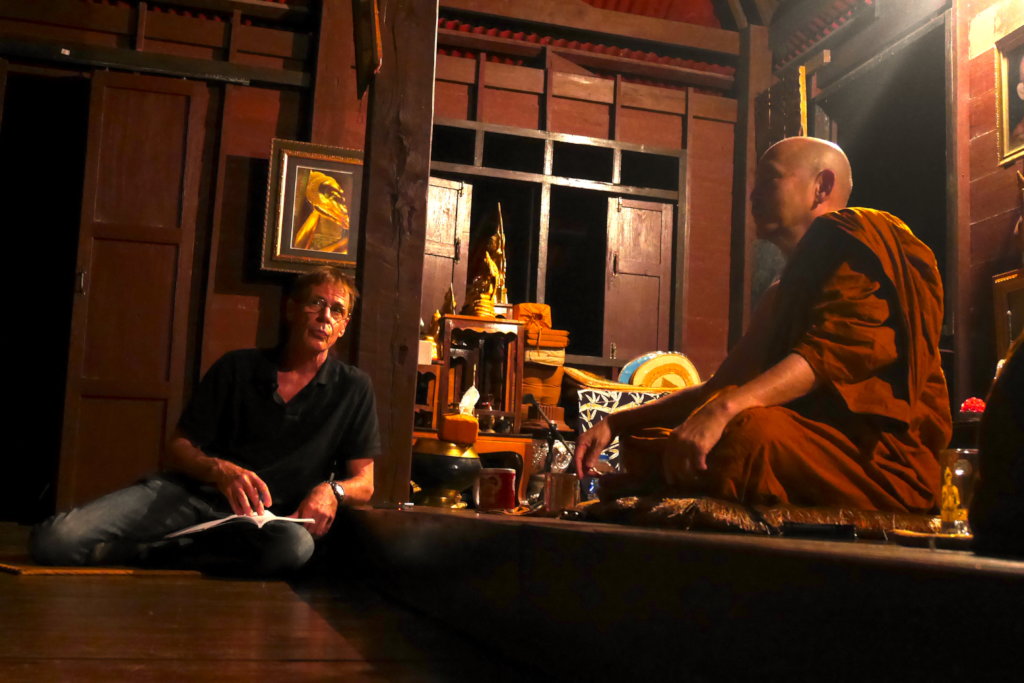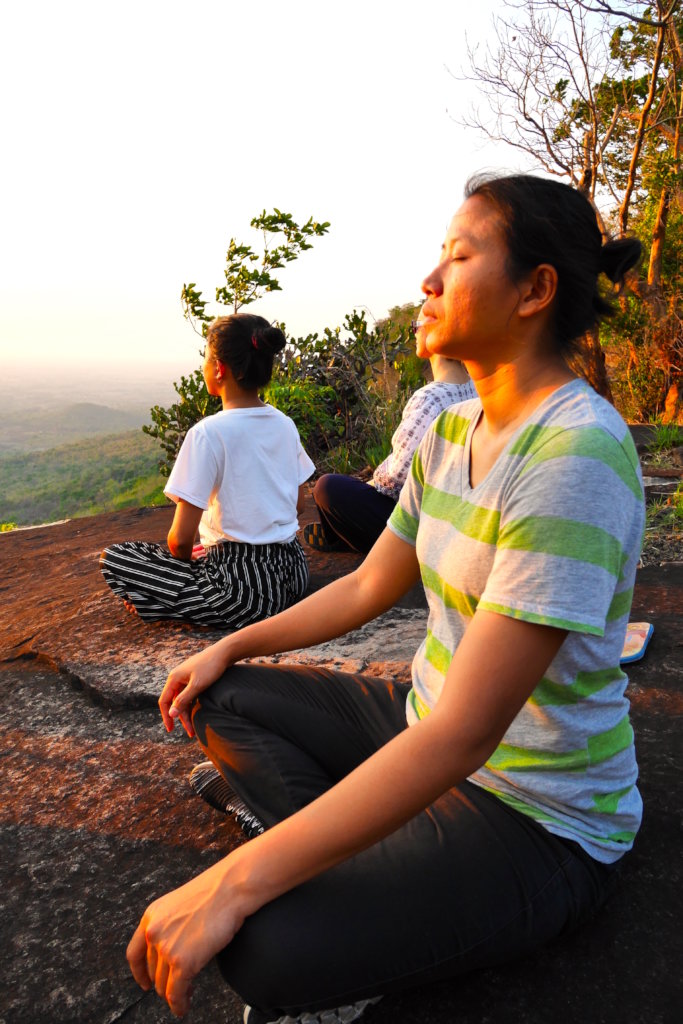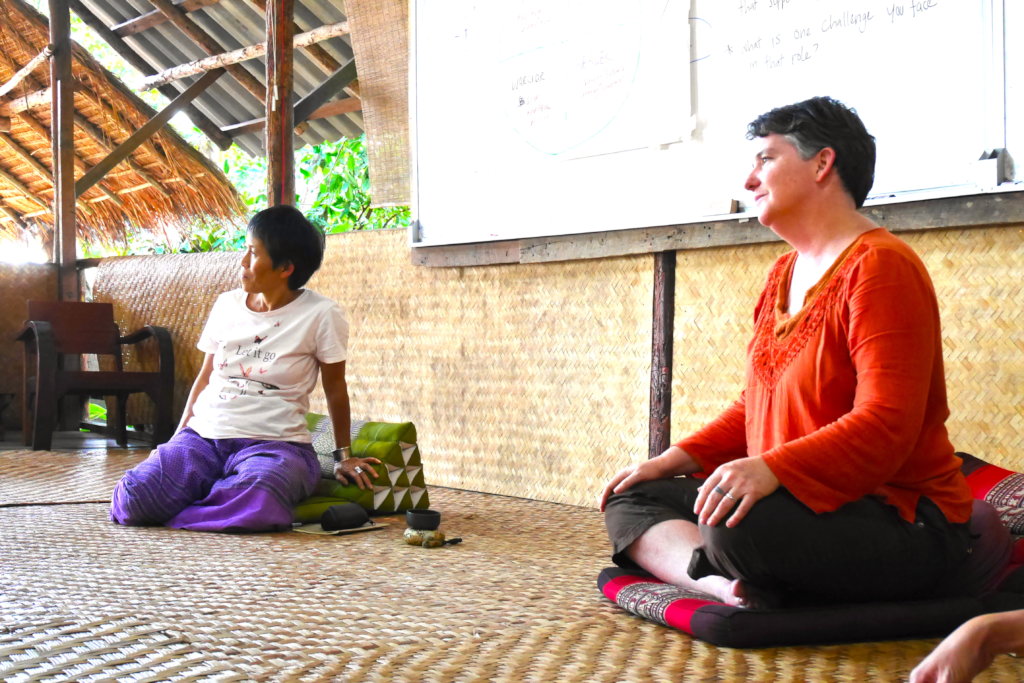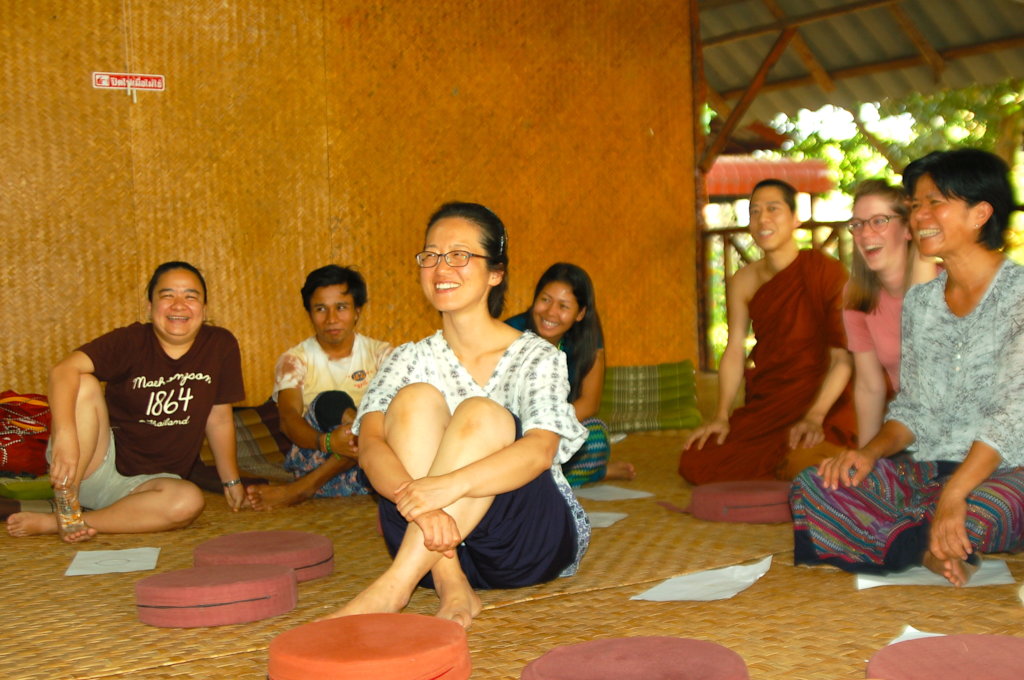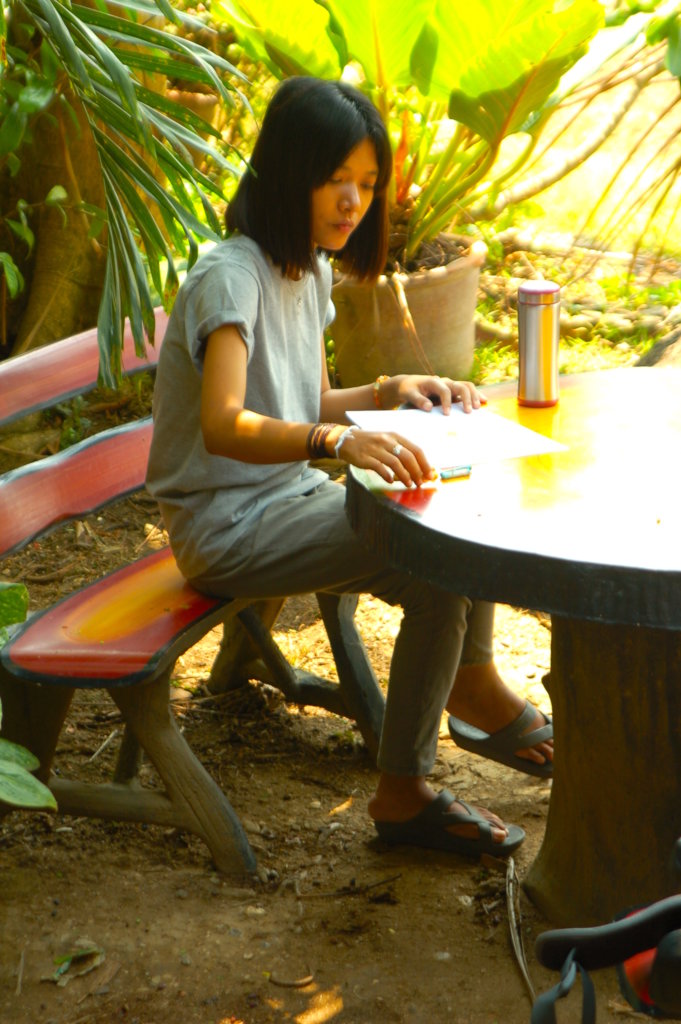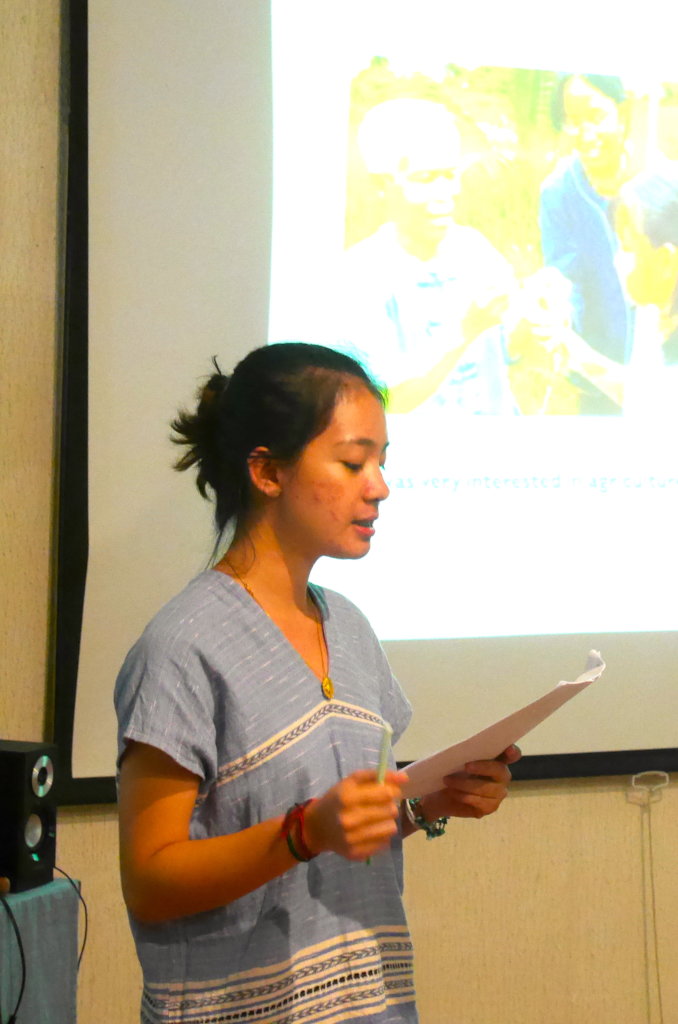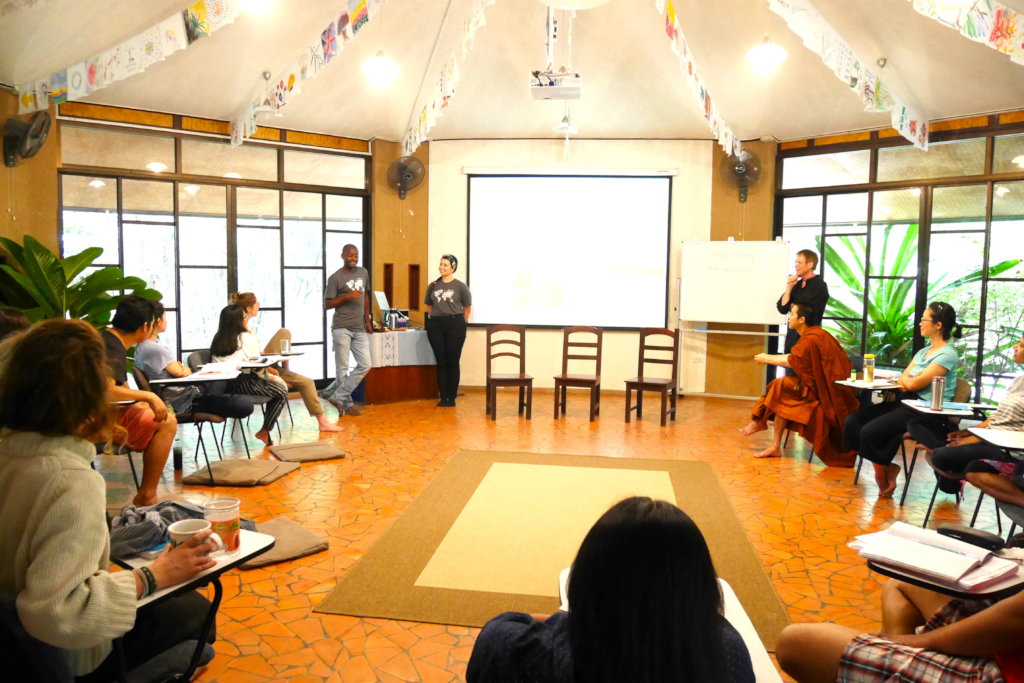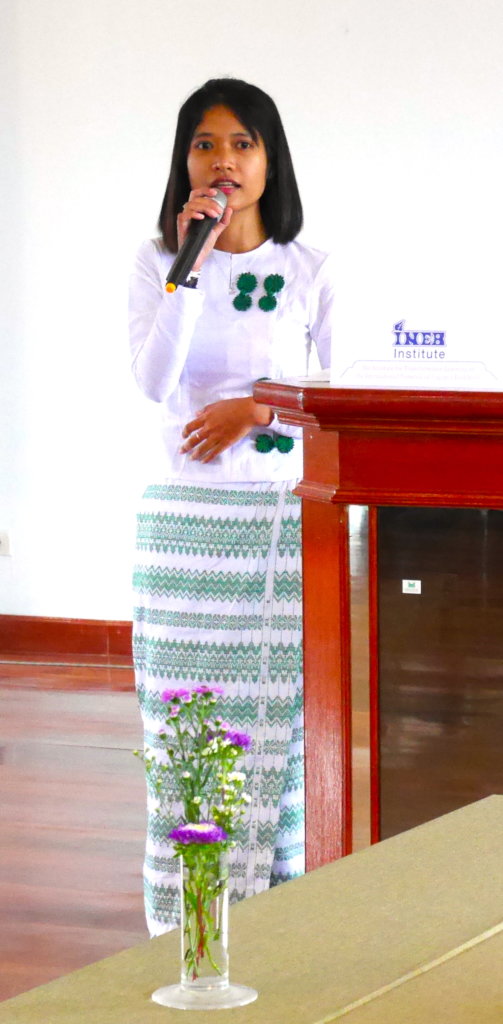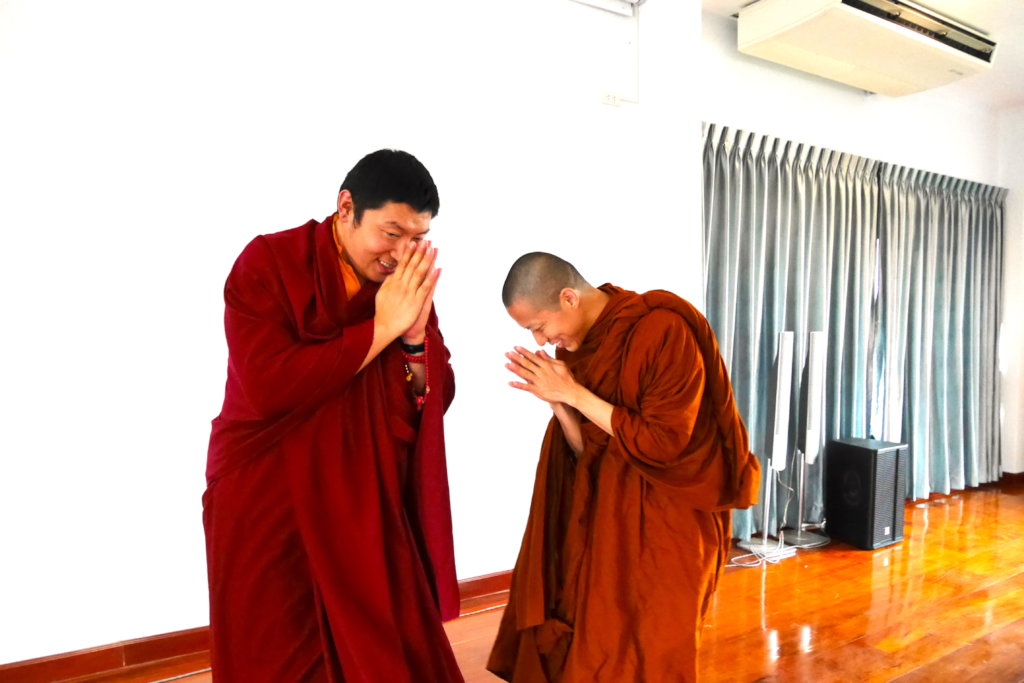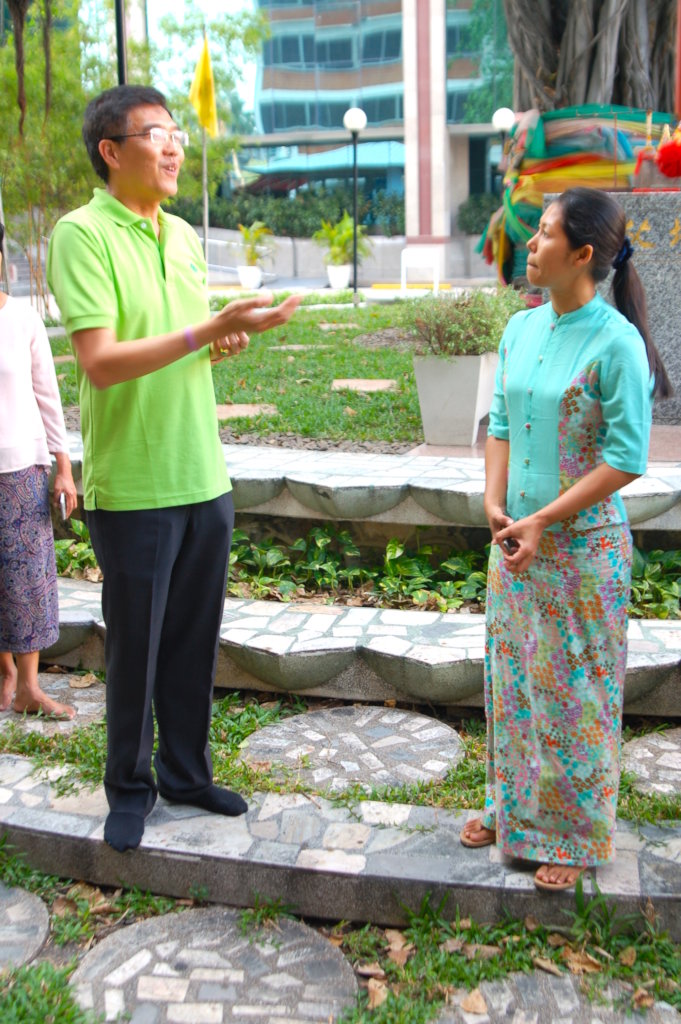 Links:
Attachments: