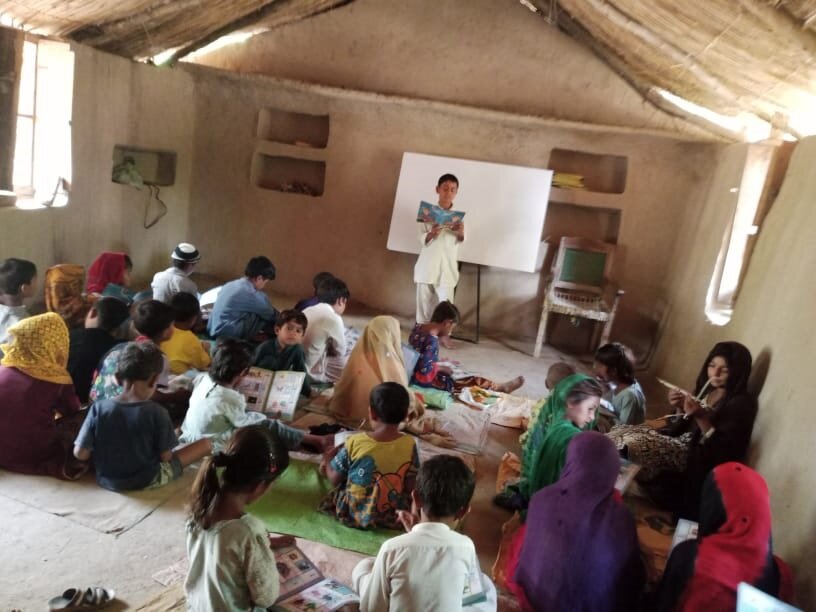 An estimated 22.83 million school-aged children were out of school in Pakistan before the nationwide closure of schools due to COVID-19. The school closure hit the poorest students the hardest in Pakistan, and millions never returned to school. More destitute children had fewer and less effective options for remote learning during school closures as they could not afford the gadgets required.
Dosti Welfare Organization (Dosti) started the "Mera Ghar- Mera School (MGMS) Program" (My Home - My School) in Peshawar, in which whiteboards were distributed among the volunteers who expressed the desire to teach at the homes. Later a few of the "Mera Ghar - Mera School" transformed into One Room Schools as children from surroundings started attending the MGMS. Since March 2020, Dosti has distributed over 6000 whiteboards benefiting more than 200,000 children nationwide.
The recent flood emergency has had a significant impact on the education sector in terms of school destruction and damage; use of schools as temporary shelter for displaced people; disruption of schooling and the ongoing academic year; loss of learning materials; and psychosocial stress experienced by children, adolescents, and teachers.
The prevailing situation creates the need for non-school learning spaces to facilitate the resumption of educational activities at the earliest. For the last three years, Dosti One Room Schools have proved to be the most cost-effective way of putting a kid on the path to education. A volunteer, whiteboard, stand, and mini chalkboards to start with, and the school is ready in around Rs. 4000 -5000 (USD 20-25) only.
With the generous help of its contributors, the Global Education Campaign is assisting its sister organization Dosti in Pakistan to ensure uninterrupted education for every child affected by the disaster on priority bases.
I am pleased to share that we have assisted 182,197 students and 4,638 schools (Formal and nonformal) throughout the country. We have been receiving unprecedented support requests from the volunteers who need Dosti's School Starter kit to ensure quality education for the most deprived students in Pakistan.
Your support is highly desired as after the Pandemic, devasting flood hit Pakistan and created a humanitarian crisis.
Join the Global Education Campaign's mission to end illiteracy in Pakistan by the end of the year 2025.

Thank You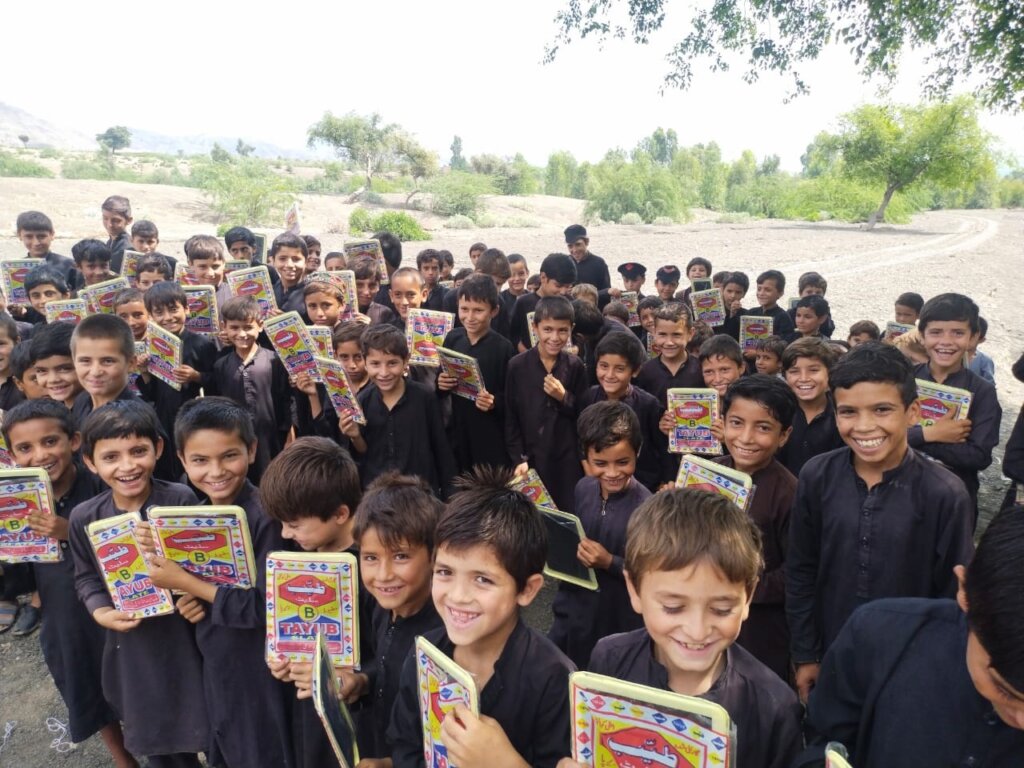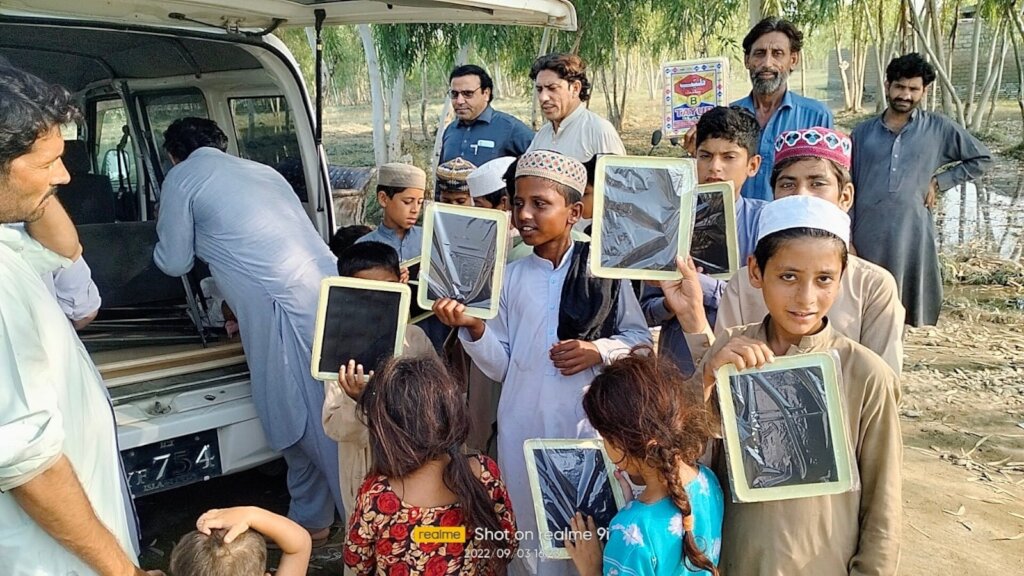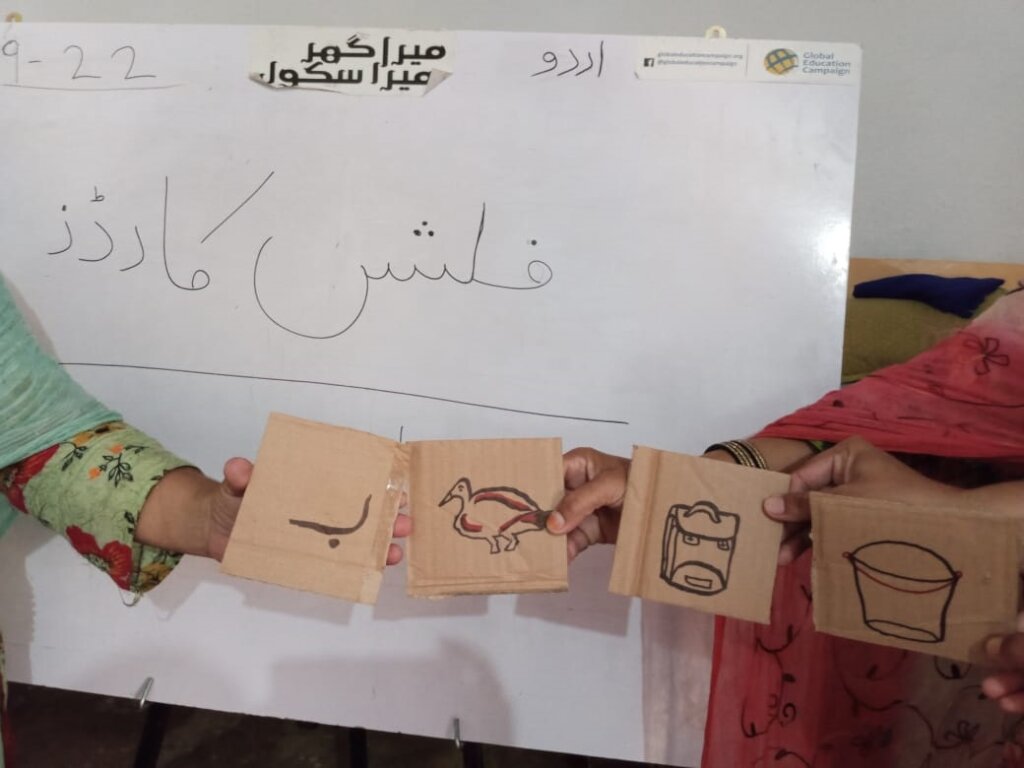 Links: