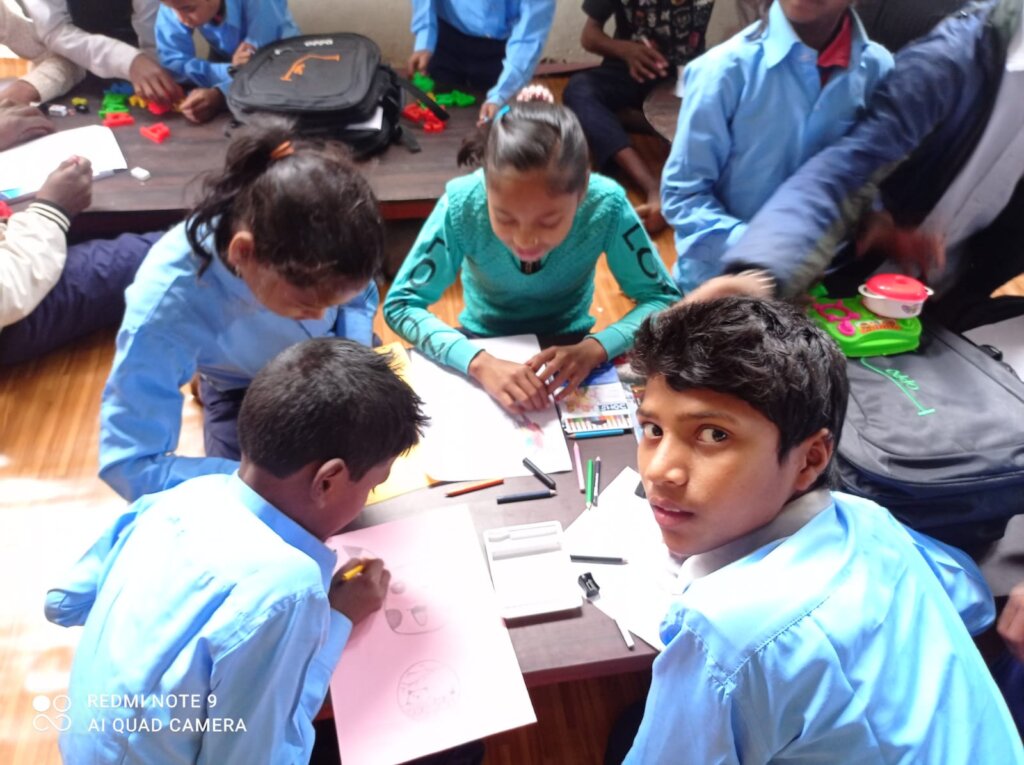 We have had an incredibly busy and interesting time in the past few months. But all the hard work really paid off - all 93 children are attending the classes and their families are receiving the monthly support from us. We also have 12 extra children that joined our classes - and all are loving those. We are really proud of the children as we have 100% attendance rate. It is the same for the parents attending our monthly meetings, so far not even one family missed the meeting.
This is what one of our 8 year old girls has to say: I never went to school but after joining Our Sansar classes I want to learn more. I never knew studying could be so much fun.
In the next few weeks, all the children will be attending regular school on top of our classes and we can't wait for it to happen. We will ensure all are ready and those that need additional support will receive as much of it as necessary. The children and parents have also requested us to continue with morning and evening classes so not to overwhelm the children with just tuition we are planning to do extra curricular activities that are not provided within the Nepalese system, such as sports, music or arts.
The most amazing news is that none of the children we are assisting are working at the brick factories anymore. We do very frequent checks on the factories and no children working there any more. That's a huge success! But we only cover 6 factories and there are 162 in the district so a lot more work to be done.
We are now working on setting up a new library that the children from 2 schools that we are working with will be able to use. The process is a bit slow as the community building where the library will be based has no water, electricity and just rubble instead of a floor - so we are starting the renovations soon and hopefully the library will be fully operational within the next couple of months. It will not just be a traditional library but we will provide fun classes and activities to the local children aimed at inspiring them to study and complete their education.
Next thing that we are starting to work on is a sustainable plan for the families. We are now exploring the idea of setting up a cooperative, doing market analysis and consult with the families. Might take 2 -3 months to complete but we should be able to have something good set up by the end of the year. Things take a very long time in Nepal!
And lastly, we are aiming to launch our Child Labour Free Campaign at some point in the next few months. We are now setting up a network of charities in that part of Nepal, talking to the businesses and government. We will give certifications to businesses that stop employing children. It will be a long process as we have to implement quite a few things before we launch this properly but a very positive start.
Most importantly - thank you so much for all the support so far. It would not be possible for us to help these children without your help. We are really grateful and we will keep you updated as to the progress of the children and the whole project. In our next report, we are hoping to show you photos of all the children attending their regular school!
Thank you.