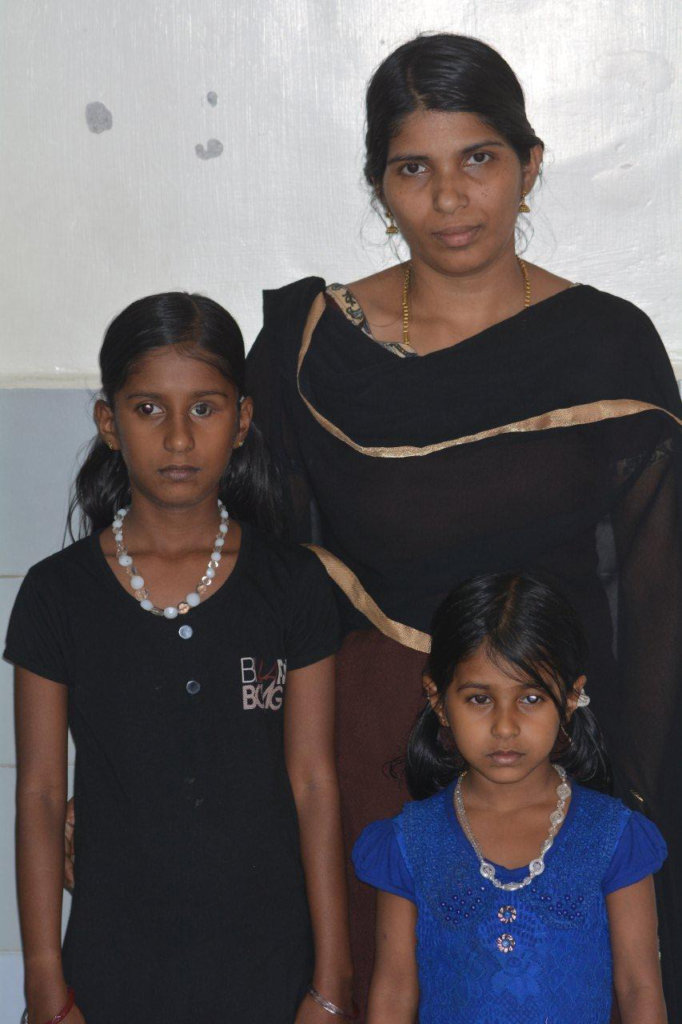 Every day the doctors and nurses in Aravind's Orbit Clinic for Cancer deal with some of the most challenging cases at our hospitals. The majority of their patients are under the age of five, and they are all suffering from sight and life-threatening cancers. I've visited the clinic several times, and I always come away humbled (to say the least) and doubly grateful to our donors, who make it all possible. I'll give you an example:
Ahalya and her twin sister came to Aravind from their village in Kerala, India, when they were just two years old. Ahalya was diagnosed with retinoblastoma (eye cancer) in both eyes, and Aravind doctors had to remove one eye and fit her with a prosthesis. On the same visit, the family was tested at Aravind's Genetic Testing Lab, where we found that Ahalya and her mother had the inherited form of this disease.
When Ahalya's baby sister Avanthika was born, her parents brought her in for testing immediately. Because of early diagnosis, we started treatment right away and saved her vision and her life. Avanthika is now four years old and cancer-free. Both sisters will continue to come to Aravind for follow up visits to make sure the cancer doesn't reappear. Their treatment and follow-up visits are completely covered by your donations.
Each year in India, more than 1500 children between the ages of 0 and 5 years are diagnosed with retinoblastoma -- 90% of those children will lose not only their sight, but their lives. Why? They come to the doctor too late -- the cancer has spread and there's not much we can do. Or, they think they can't afford treatment whch costs over $1000 per patient.
Which is why your gift is so important to us. With your help, Aravind has saved the sight and lives of 452 children and provided more than 4000 patients visits.
From all of us at Aravind, thank you!
With gratitude,
Donna Campbell, Executive Director
P.S. Please email me, if you would like to more about our program: donnacampbell@aravind.org. I would be so happy to hear from you. And, if you like what we do and want to spread the word, you can share this video with your friends.