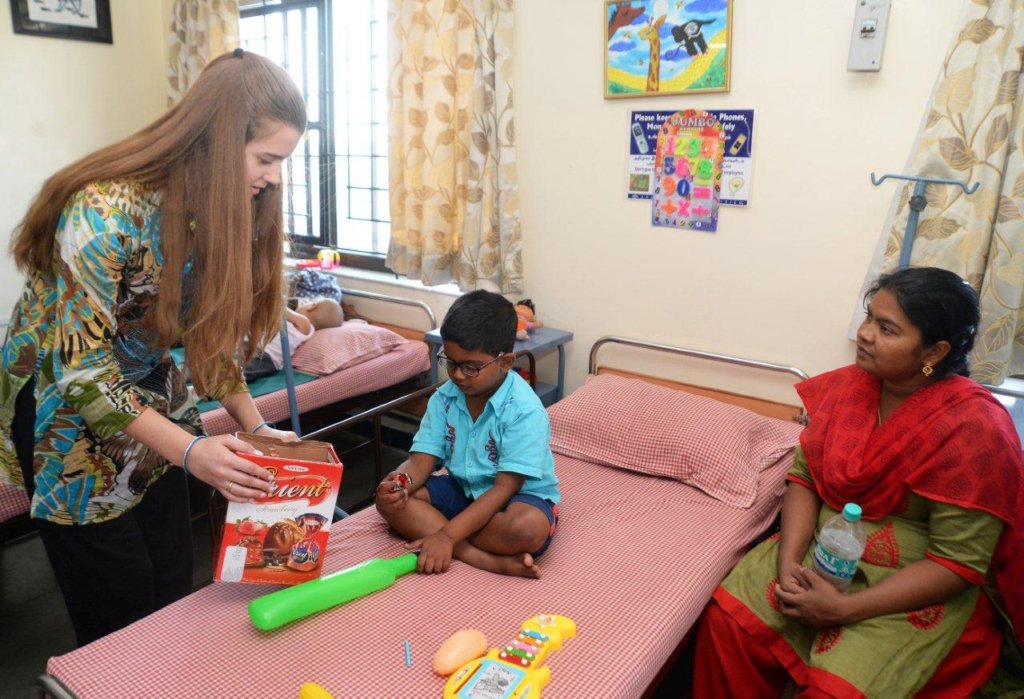 Dear friends,
Nandri is "thank you" in Tamil, and I am just back from Tamil Nadu, India, bringing many thanks from our patients and our staff. As always, I was amazed by the dedication, skill, and efficiency of the Aravind doctors and nurses -- please know that your donation goes a long way at Aravind!
It was especially memorable for me, because my 14-year-old daughter accompanied me and saw many of the programs that you support. And, travelling with a teenager is always interesting!
We travelled about an hour and a half to Aruppukottai, where we observed a school vision screening and saw first-hand how much work is involved. The team started setting up at 7 am, and soon, kids were lining up to have their vision checked and to choose eye glasses. Most of the kids couldn't believe what they'd been missing before they got their spectacles! By the end of the Indian school year, your donations helped provide nearly 11,000 eye glasses to school kids in Tamil Nadu.
We also spent time with families in Aravind's eye cancer ward. These are children, mostly between newborn and five years of age, who suffer from from retinoblastoma, a blinding, often fatal, eye cancer that can be treated successfully if diagnosed early. However, the treatment can cost well over $1000, and that is, quite simply, a fortune to most families in India. The kids we met are lucky -- once they get to Aravind, their treatment and all follow-up visits, including travel for their families, are covered by your donations.
I wish you could have joined us on this trip -- perhaps a future visit! I invite you to learn more about our work and visit us online (www.aravind.org). Please email me if you have any comments or questions about Aravind at donnacampbell@aravind.org. And, if you like what we are doing, please tell your family and friends!
With gratitude, Donna
P.S. Please enjoy our new video about Aravind, "Healing the Eyes of the World".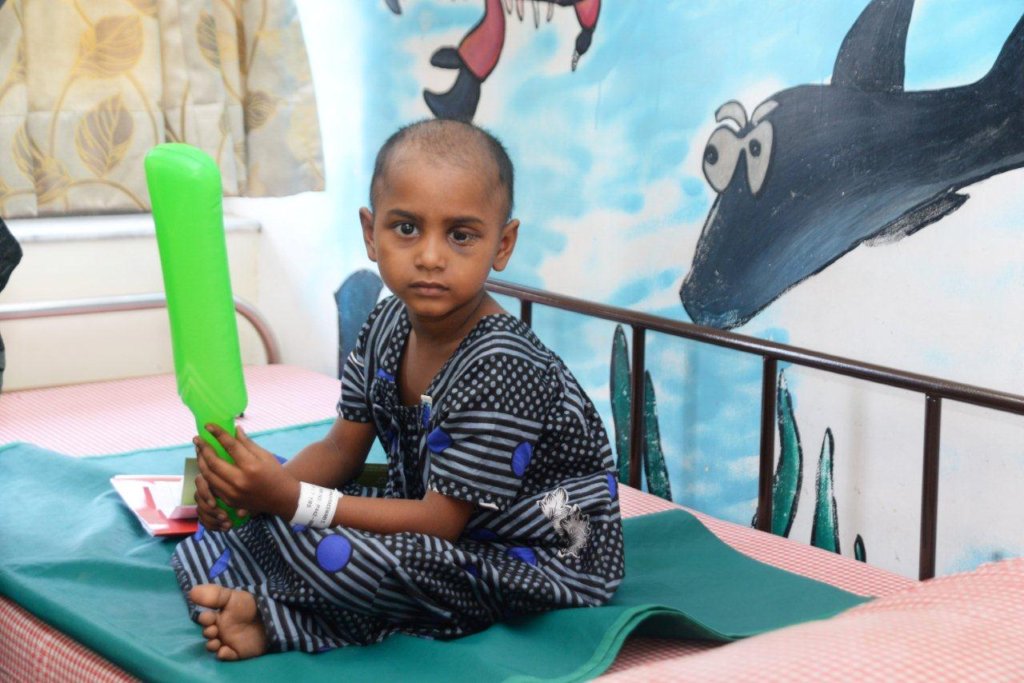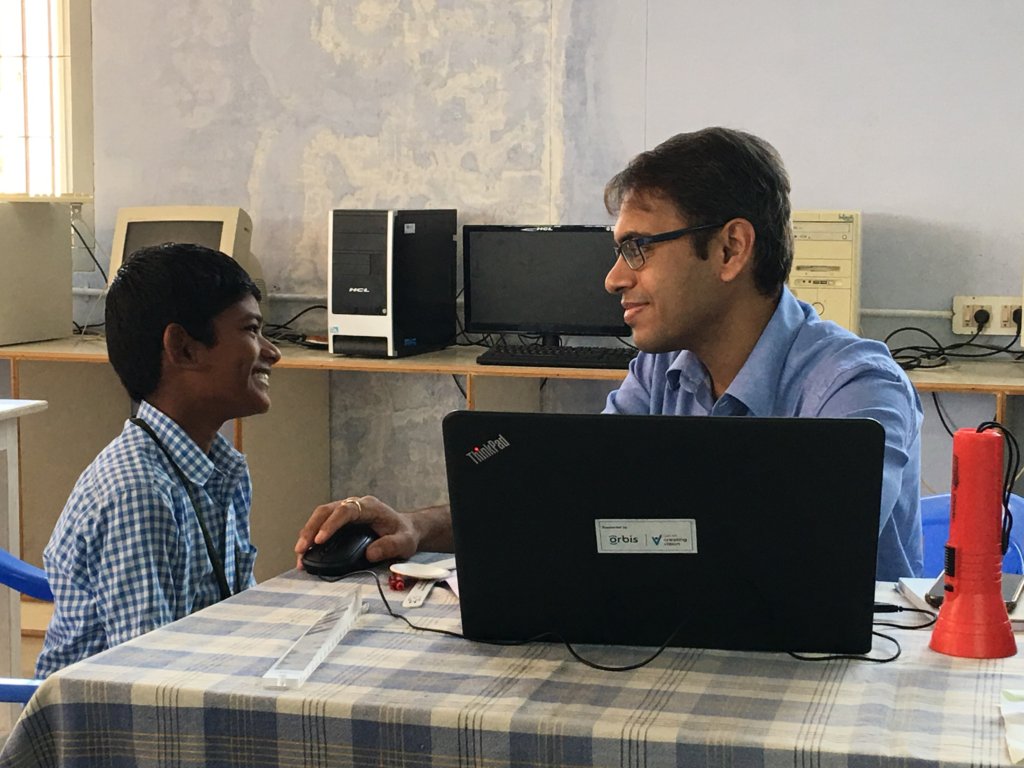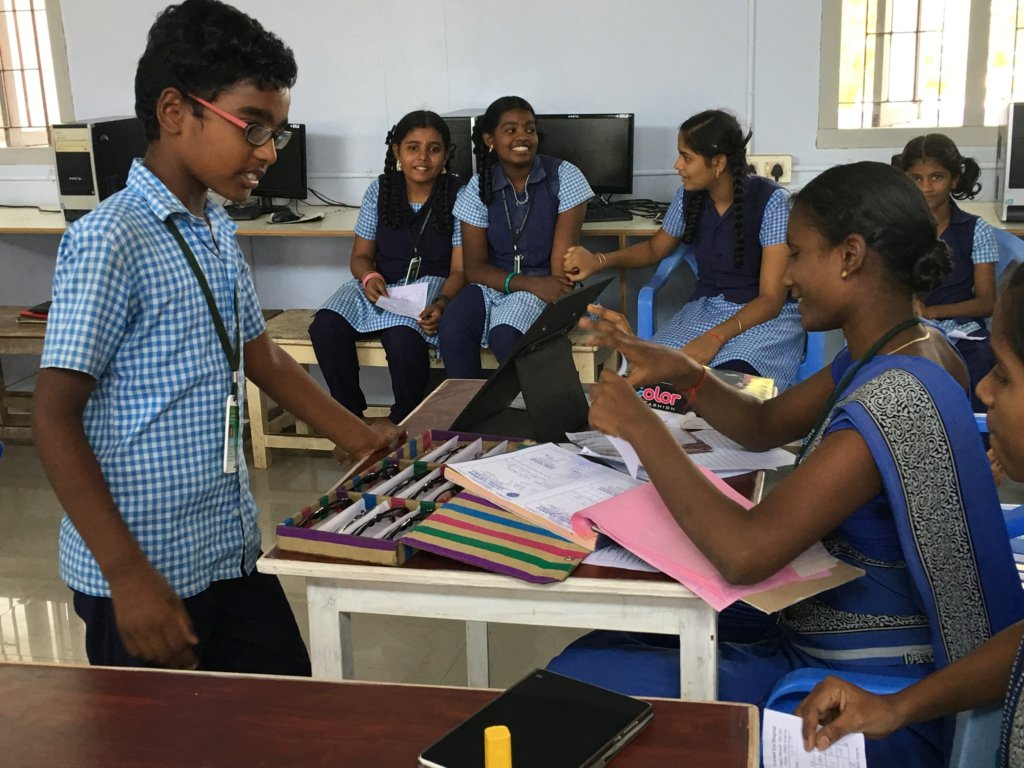 Links: