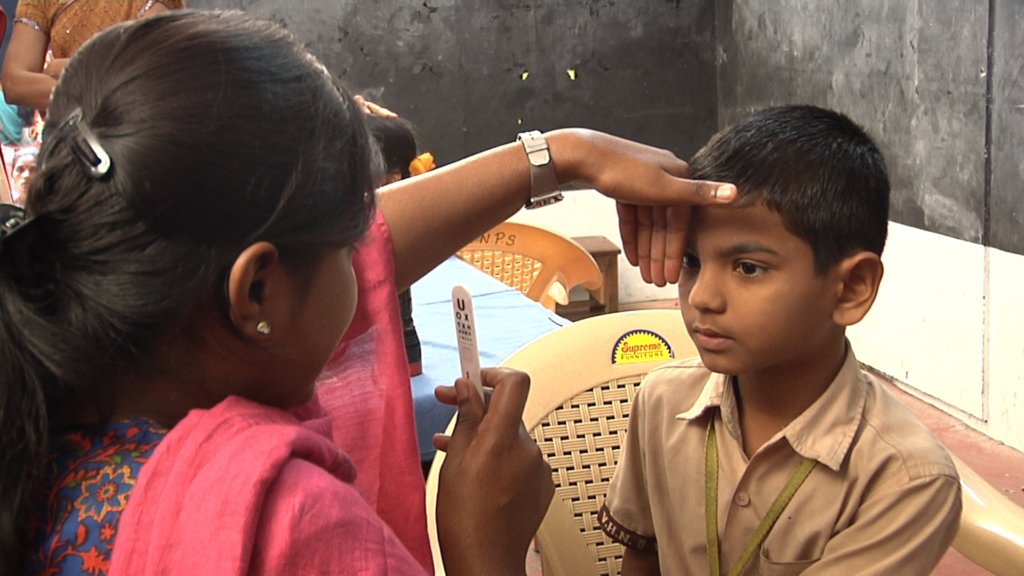 Have you noticed a lot more kids wearing eye glasses? We have, too! Turns out the wonderful devices that give us access to the internet and information at our fingertips take a toll on our eyesight. The same screens closing the digital divide are creating a visual divide.
There are lots of things that we can do to lessen the effects of too much screen time -- good nutrition, outdoor exercise, frequent breaks, proper lighting (turns out your mother was right about reading in the dark) -- but the fact is that more and more children will need eye glasses to do well in school and participate in sports and afterschool activities.
That why your gift to the Aravind Eye Foundation is so important and why we are so grateful for your support. India's school year starts in June, and so far, we've provided 6800 pairs of eye glasses to children between the ages of 0 and 16, with your help. We aim to double that number by the end of March 2017.
Aravind trains classroom teachers to do an initial vision screening, and then our doctors and nurses do a full eye exam on the kids who seem to have trouble seeing. All paid for by Aravind -- your donations go directly to buy the glasses, which cost roughly $6.00 each. And, the teachers make sure the kids wear them.
Thank you for your help! I am visiting our vision screening programs in India in February, and I can't wait. It is magical to see a child's face light up when they see the blackboard clearly for the first time. In the meantime, I wanted to share a few photos from another visit. If you have any questions, please email me at donnacampbell@aravind.org. I would love to hear from you!
In gratitude,
Donna Campbell, Executive Director
"Intelligence and capability are not enough. There must be the joy of doing something beautiful."
From the Journals of Dr. G. Venkataswamy, founder of Aravind Eye Care System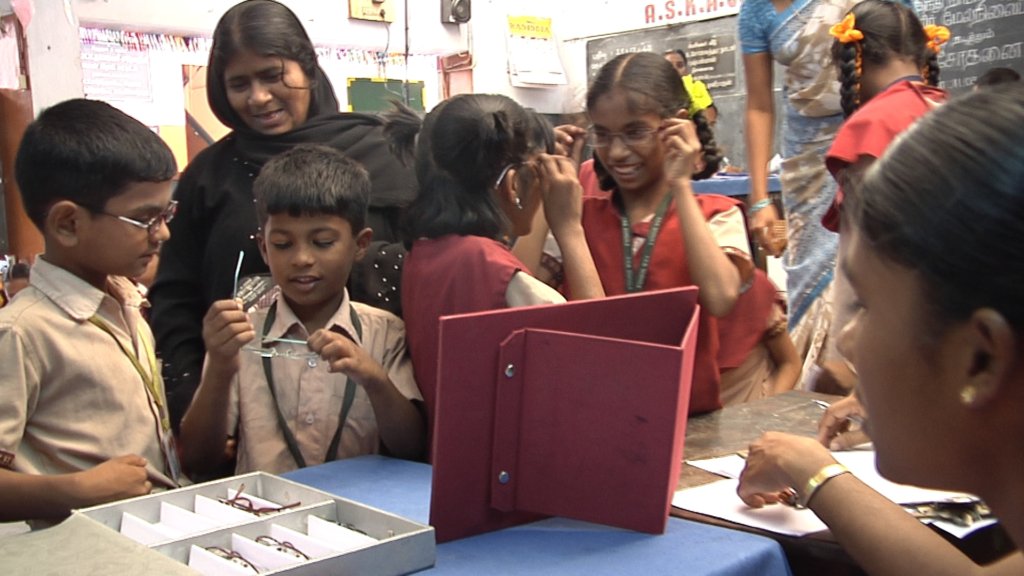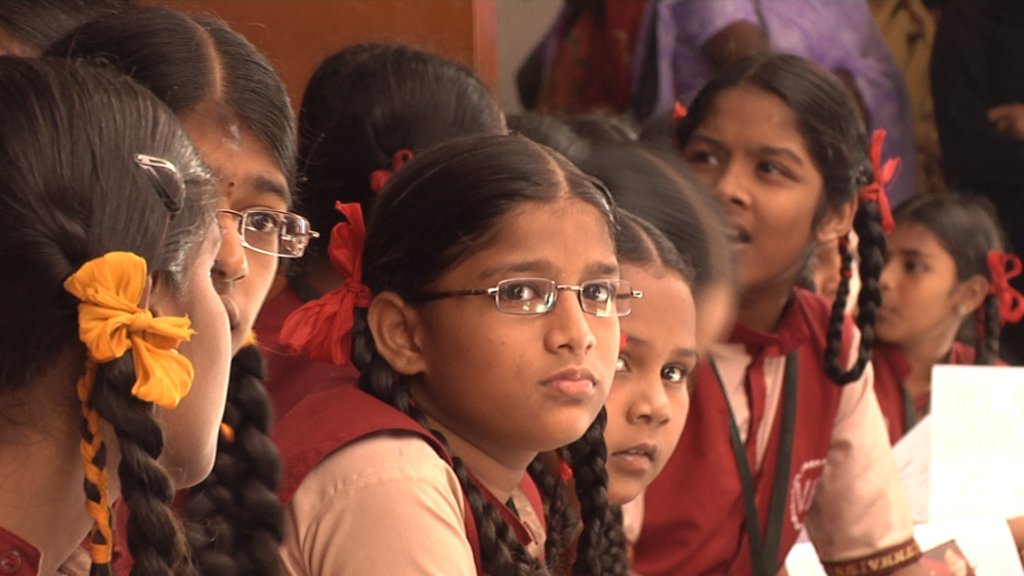 Links: