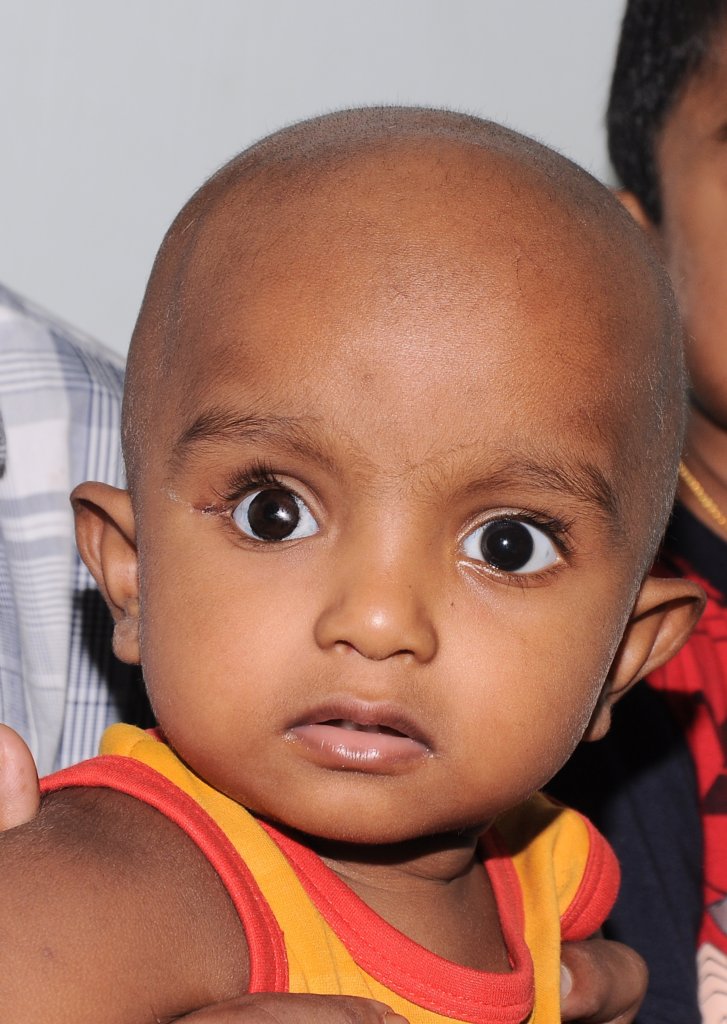 I want to introduce you to Rohit. Rohit is a beautiful chubby toddler, just two years of age, and full of energy and mischief. His family comes from Pondicherry, my favorite city in India, where bustling 21st century India exists side-by-side with its French colonial legacy.
Like many families in India, Rohit's parents come from a very poor background. His father is mute, and his mother struggles to take care of her family. His grandfather helps out with living expenses.
Rohit's parents brought him to Aravind with a tumor in one eye. Surgery was necessary to remove the eye to stop the spread of cancer. There was no way that his family could afford the extensive treatment to save Rohit's vision and life.
That's where you come in – your support made it possible for Rohit to have surgery and receive a custom prosthesis (and new ones as he grows to adulthood). He has responded so well to treatment that he no longer needs chemotherapy. He visits Aravind for regular follow-ups (also paid for by your donations), and otherwise is living a happy and healthy life. And, getting into more mischief.
Thank you so much for your continued support and your trust in us. We would love to hear from you – you can contact me at donnacampbell@aravind.org, if you have any questions about how your donations are being used, or would like to know more about our programs. And, if you happen to be near Madurai, Tamil Nadu, let us know!!!
With gratitude, Donna Campbell, Executive Director
P.S. Last year, your donations helped pay for nearly 600 patients to receive treatment at Aravind – we are planning to double that number in 2016, because the need is so great. Can you help us?
"Intelligence and capability are not enough. There must be the joy of doing something beautiful."
From the Journals of Dr. G. Venkataswamy, founder of Aravind Eye Care System