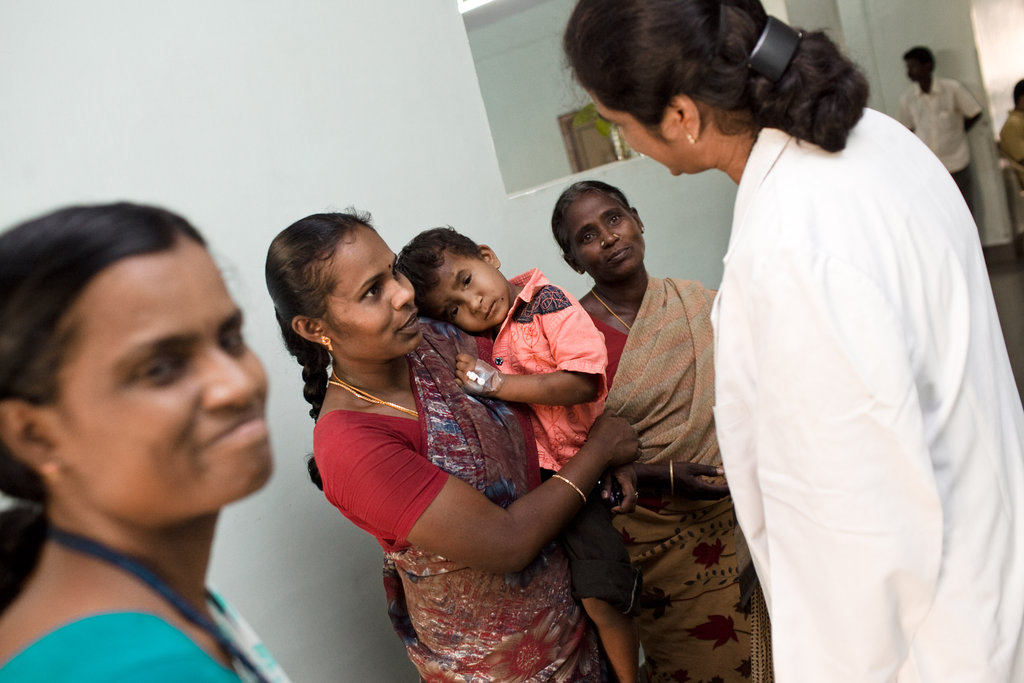 Dear friends,
This spring, the Aravind Eye Foundation traveled to India to visit our colleagues at the Aravind Eye Care System. It was a jam-packed two weeks – in Madurai, we met with Dr. Usha and every member of Aravind's retinoblastoma team – experts in treatment and research for this devastating childhood eye cancer. We went to Pondicherry and heard about plans to screen 500,000 school children for vision problems. And, we met many patients who have benefited from your generosity and concern.
One day above all sticks in my mind. It started with a celebratory meeting with Dr. Usha – we had just completed a successful fundraising campaign to fully equip the genetic testing lab. We were feeling pretty proud of ourselves!
My next stop was a visit to the children's ward within the cancer clinic. There were several kids of various ages receiving follow-up chemotherapy. And, there was a beautiful five-month-old baby girl, whose parents had brought her in that morning. The family was devastated and confused to learn that their only daughter had eye cancer. She had to be treated immediately, or she would lose her eyes and possibly her life. Worst of all, her parents had no idea how they were going to pay for it.
I left that room feeling miserable and thinking about my own healthy children at home.
Later that day, Dr Usha came rushing through the hall and grabbed my arm. She said they had convinced the parents to go through with surgery and that she was going to operate the next morning. "And, thanks to the Aravind Eye Foundation," she said, "All her treatment will be free."
It is really thanks to you – our donors – that the baby received the care that she needed. You are part of the Aravind team, helping rid the world of needless blindness. Thank you for your generous support!
Donna Campbell, Executive Director, Aravind Eye Foundation

"Intelligence and capability are not enough. There must be the joy of doing something beautiful."
From the journals of Dr. Govindappa Venkataswamy, founder of Aravind Eye Care Systems.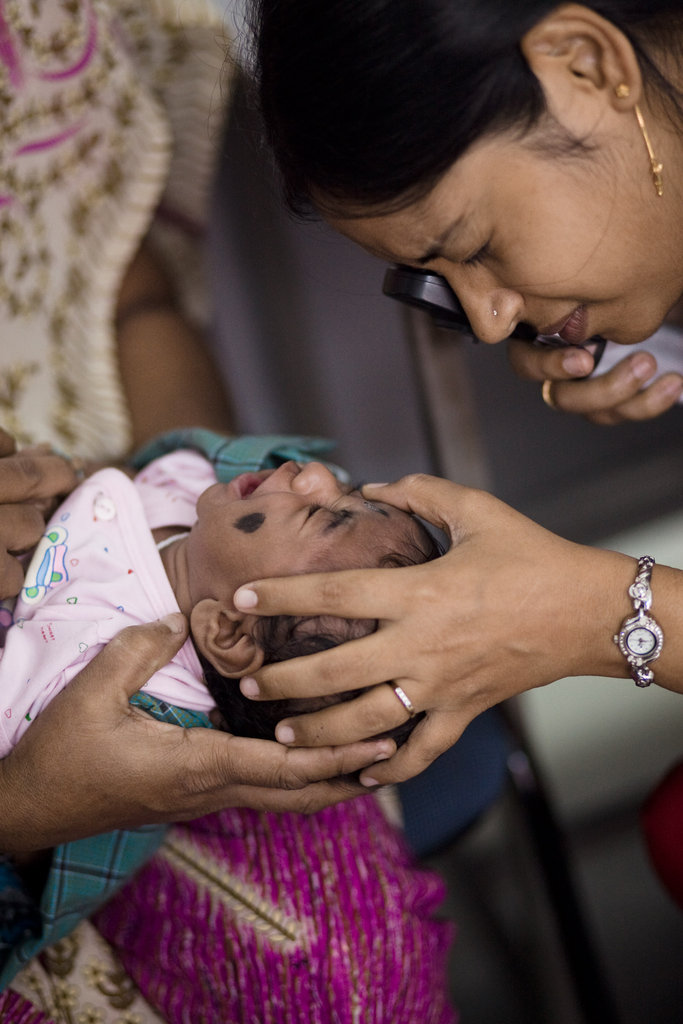 Links: